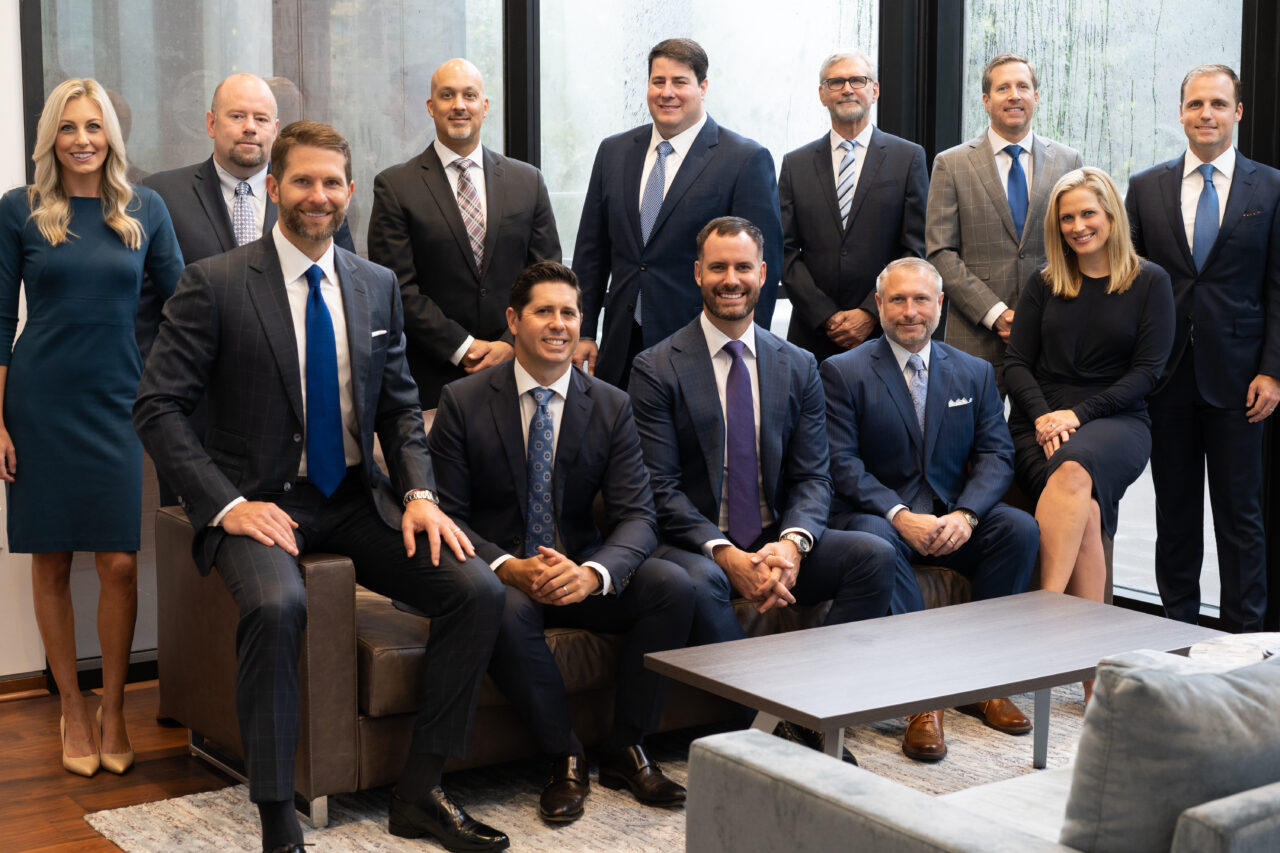 The firm is on pace to smash last year's $20 million haul.
Capital City Consulting earned more than $6.2 million in the first quarter, putting it on track to smash last year's $20 million haul.
Founded by Nick Iarossi and Ron LaFace, the firm represented more than 250 clients during the first three months of the year, collecting an estimated $3.16 million in legislative lobbying fees and an additional $3.07 million in executive branch lobbying fees.
The combined total is 36% higher than Q1 2022, when the firm earned $4.56 million, and 53% higher than Q1 2021, when it reported $4.08 million in earnings.
Florida Politics estimates lobbying pay based on the middle number of the per-client ranges firms list on their compensation reports. Contracts are reported in $10,000 increments up to $50,000.
In addition to the founders, CCC's first-quarter lobbying team included Anthony Carvalho, Justin Day,Megan Fay, Ken Granger, Maicel Green, Dean Izzo, Ashley Kalifeh, Andrew Ketchel, Drew Meiner, Joseph Mongiovi, Jared Rosenstein, Scott Ross and Chris Schoonover.
The team listed 234 contracts in the Legislature, including four that broke the cap on range reporting. The top client overall was Associated Industries of Florida, a coalition of business interests that emerged from the 2023 Legislative Session as a winner — lawmakers OK'd several AIF priorities, including sweeping legislationmaking it harder to sue insurance companies and other businesses. AIF paid Capital City Consulting $75,000 in Q1.
The No. 2 legislative client was Amalgamated Transit Union, a labor union that represents public transit employees. It showed up at the $70,000 level. Adelanto HealthCare Ventures — CCC's top client of 2022 — chipped in $64,000 followed by Gartner at $50,000. Five others followed at the $45,000 level, including CVS Health, Florida Tech, Florida Power & Light Co., Lennar Homes and the Palm Beach County Sheriff's Office.
Capital City Consulting's executive branch report lists 271 clients, with four crossing the $50,000 threshold. They included Jupiter Island Forever Advocacy, which was the firm's top overall client for Q1 with $135,000 in payments between New Year's and March 31. The group also chipped in $15,000 for help in the Legislature.
PCI Gaming took No. 2 on the executive report, shipping the CCC team $92,000. PCI Gaming is the corporate name of the Poarch Band of Creek Indians' gaming enterprise. Though mainly centered in Alabama, PCI also runs gaming operations in Pensacola and Gretna.
PCI is one of several gaming companies represented by Capital City Consulting, which is known as one of the top lobbying shops catering to the industry — co-founder Iarossi is a past winner of INFLUENCE Magazine's "Gaming Lobbyist of the Year" award as well as the 2021 "Lobbyist of the Year" award. Other gaming companies on the Q1 client sheet included bestbet Jacksonville, Las Vegas Sands and Melbourne Greyhound Park, among others.
Though Florida requires lobbying firms to provide an overall range in quarterly reports, the top bracket is $1 million, a threshold that undersells the revenues of CCC and other top-tier Florida firms. Regardless, that line of the compensation reports guarantees that Capital City Consulting earned no less than $2 million last year.
Based the top-end of per-client ranges, CCC could have earned as much as $8.5 million in the first quarter, with a near-even split between the legislative and executive branches.
Florida lobbyists and lobbying firms faced a May 15 deadline to file compensation reports for the period covering Jan. 1 through May. 31. Compensation reports for the second quarter are due to the state on Aug. 14.