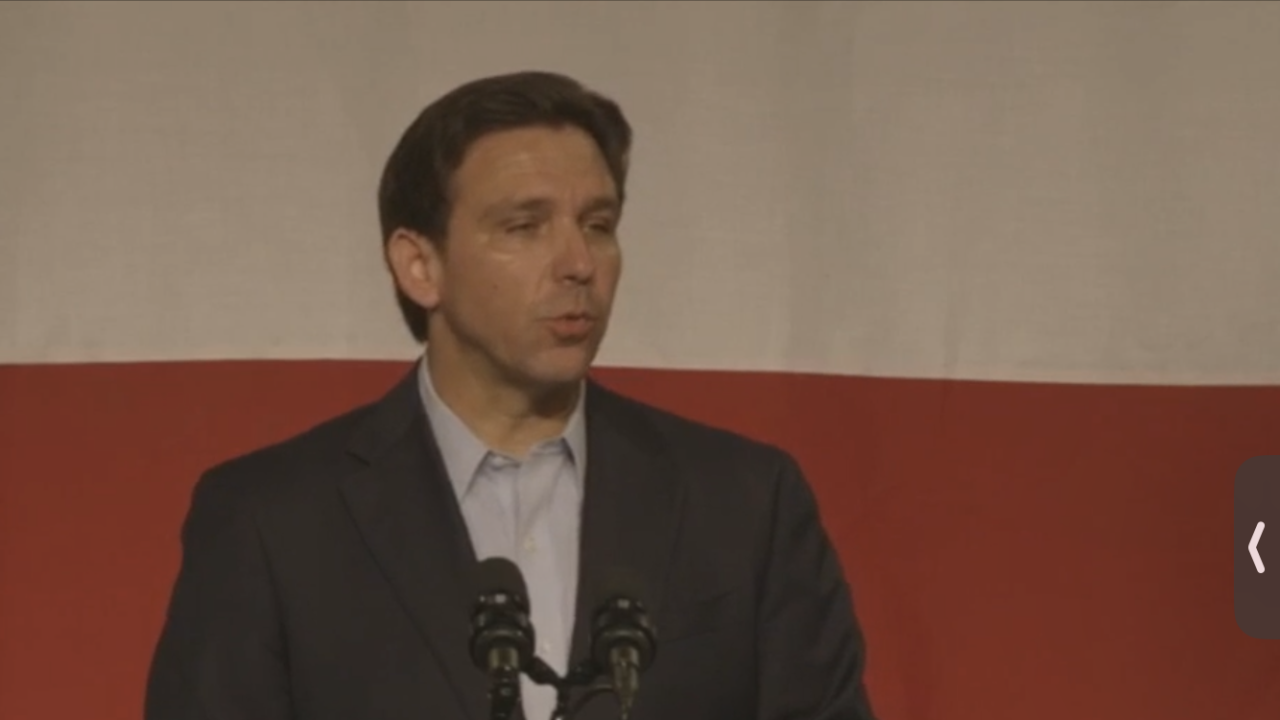 'It's time we impose our will on Washington DC.'
Kicking off his presidential campaign Tuesday, Ron DeSantis invited supporters to come to D.C. with him.
"It's time we impose our will on Washington DC," DeSantis said in his first Iowa stop since becoming an official candidate.
The Florida Governor told supporters in West Des Moines that if elected President, he could use them in Washington, to help him implement his conservative vision.
"We need to inspire Americans from around the country to maybe pick up your family and move to the nation's capital for two, four, six or eight years because we need people who live in the country to come out to DC, to reassert the right of We the People to run our own government," DeSantis said.
The Governor believes the DC government "has imposed its will on us for far too long," and credits his own "humility" with understanding that he needs people to help actualize his vision.
"A leader must have humility to know that he can't do it alone. It's a team effort. You can make the best decisions in the world — And I recognized this as Governor, when I became Governor of Florida — you can have great policies, you can make good decisions, but you need to have a cadre of people with you that share your values and will put the mission first
"And you can't just recycle people from Washington DC," DeSantis noted.