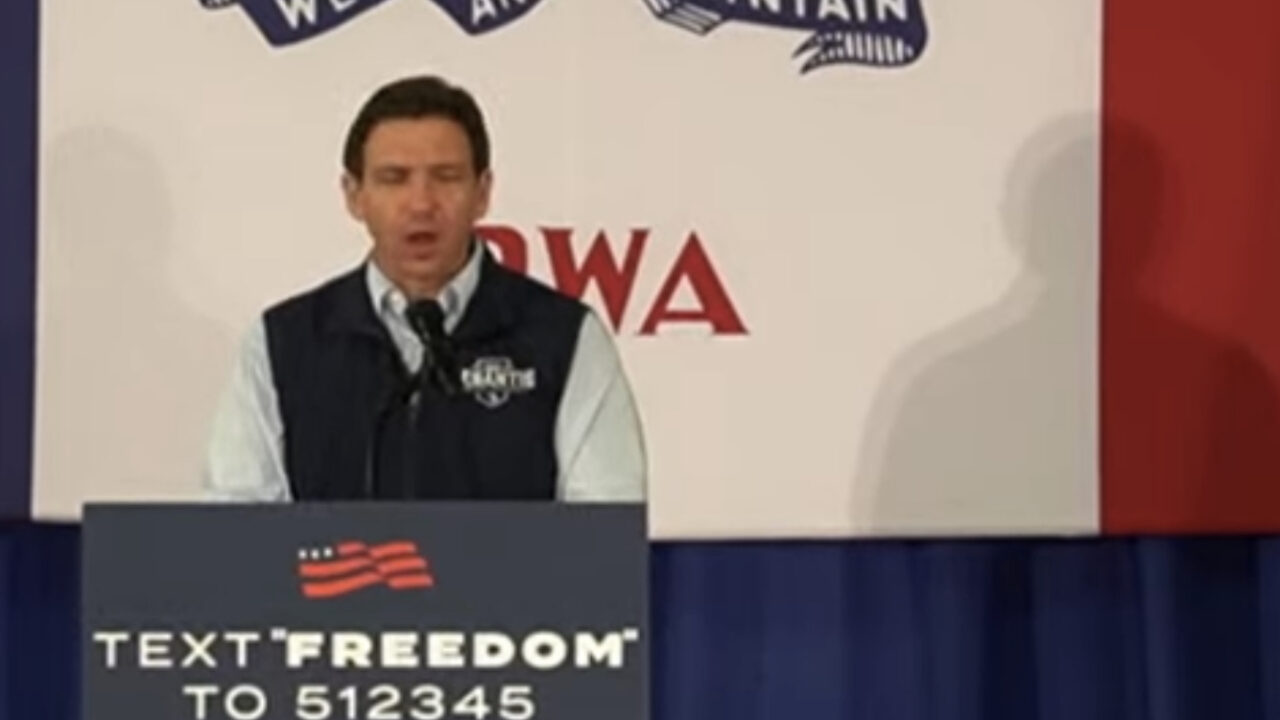 The presidential candidate defended the removal of Amanda Gorman's poem in Cedar Rapids.
Florida's Governor is talking poetry in the Hawkeye State as he closes out his two-day, five-stop swing.
Specifically, he's talking about what he calls a "poem ban hoax."
Ron DeSantis told a campaign crowd in Cedar Rapids removal of work from the National Youth Poet Laureate from a Miami Lakes elementary school had nothing to do with him, but coverage of "the poem ban hoax" nonetheless illustrated "the dishonesty of legacy media outlets."
"This had nothing to do with me. Nothing to do with the State of Florida. There was a school in Miami-Dade that had a book of poems. I guess the poet was involved with Joe Biden's inauguration," DeSantis said of the work by Amanda Gorman being removed from a Miami Lakes Elementary School after a challenge in which the author was misidentified as Oprah Winfrey.
"So I don't know, but it was a book of poems and they decided that it was more appropriate in the middle school library than in the elementary school library," DeSantis said regarding "The Hill We Climb," which was read at President Biden's inauguration.
"So they just moved the book, you know, to the next library and the media tried to say that somehow that was being banned because something like the state of Florida was doing, I mean, it was a total fabrication and a total hoax."
"And so literally, the Miami-Dade school district has got to put out a statement saying nothing has been banned. We literally just moved it to middle school because we think that's more appropriate, you know, at that level," DeSantis added.
The Associated Press reports the literary work is on the "restricted list." Miami-Dade clarified the book is now part of the "middle grades collection" in a tweet that didn't mollify critics.
"But it's a lesson in the dishonesty of legacy media outlets. They want to create narratives to advance their agenda, but they don't care about the facts and they're not going to try to inform you of the facts if it conflicts with their agenda."
DeSantis made similar points Monday to the Florida Parent-Educators Association Homeschool Convention, a group that wouldn't be affected by school libraries precisely because they homeschool and shun traditional public schools.
For her part, Gorman frames the action as a "book ban." But DeSantis' bet is that the Iowa Republican crowd was short on aficionados of contemporary poetry.