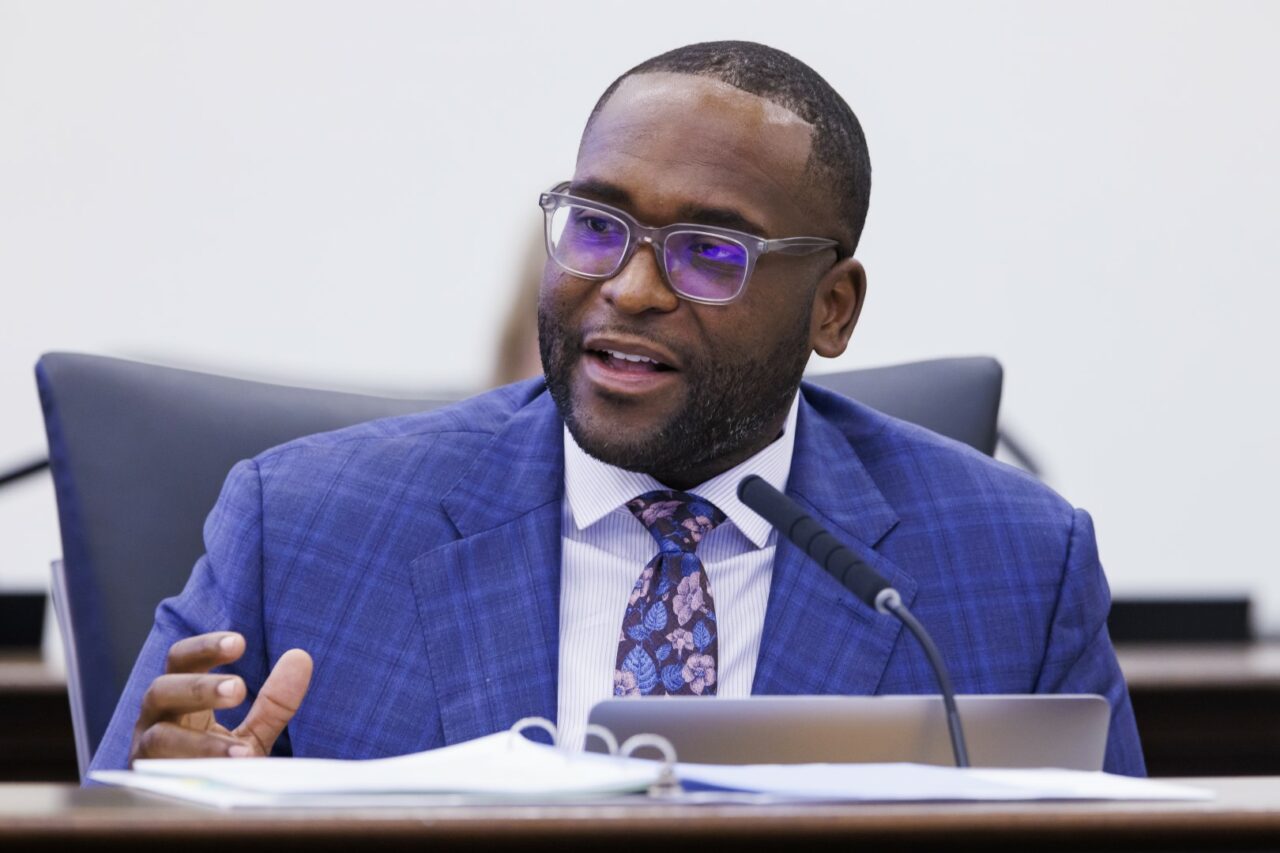 Report: FAMU and other HBCUs are drastically underfunded compared to other land grant institutions.
Sen. Shevrin Jones — a barrier-breaking graduate of Florida A&M University (FAMU) — is visiting the White House in his role serving on the President's Board of Advisors on Historically Black Colleges and Universities (HBCUs).
President Joe Biden appointed Jones, the first openly gay man elected to the Florida Senate, to serve on the board that regularly meets to develop and share its recommendations to strengthen HBCUs, of which his alma mater is one. Jones will be meeting with Biden and Vice President Kamala Harris Monday, a news release said. 
Jones lauded the Biden administration's commitment to HBCUs, coming at a time when Black history instruction has become a flashpoint of dissension in the Sunshine State.
"This administration has delivered historic investments to HBCUs, boosting our economy and opportunity in the process," Jones said. "These investments are critically important, particularly when the state plays games and denies schools the support they need and deserve."
Just before the Monday meeting, Jones cited a finding in a letter the federal government sent out last week — from U.S. Education Secretary Miguel Cardona and U.S. Agriculture Secretary Tom Vilsack — to Gov. Ron DeSantis and 15 other Governors. They noted the underfunding of land grant Black institutions compared to the non-HBCU, land grant counterparts and urged the Governors to make good.
In Florida's case, the feds found Jones' alma mater has been shorted nearly $2 billion in state funding since 1987 compared to funding given to the University of Florida.
"It's long past time that we address this injustice and ensure HBCUs get the resources they need," Jones said in a prepared statement. "Our students' and shared future depend on it because when we invest in people and communities, our country is that much stronger."
The letter from the feds offers to match state grants for FAMU with federal money on a two-to-one basis. 
"We are at an inflection point that will determine our place in the world as leaders," the letter reads. "We need to solidify our country as the top producer of talent and innovation — demonstrating to the global community that nothing can beat American ingenuity."
A Florida Politics inquiry to the Governor's Office was not immediately returned Monday.
Jones highlighted the investments that the Biden administration has made to HBCU community, including:
— $3.6 billion through the American Rescue Plan for financial aid grants for students, campus operations, staffing, and learning during the pandemic.
— $1.6 billion in infrastructure loan forgiveness for 45 public and private HBCUs.
— $1.5 billion to expand academic capacity and provide support for low-income students.
— $2.4 million to support HBCUs that were victimized by bomb threats to their campuses.
For all college and university students, the administration has also delivered the largest increase to Pell Grants in the last decade, $117 billion in student debt cancellation for 3.4 million people through Public Service Loan Forgiveness, and recently launched a new student debt repayment plan that will cut payments for undergraduate borrowers in half.