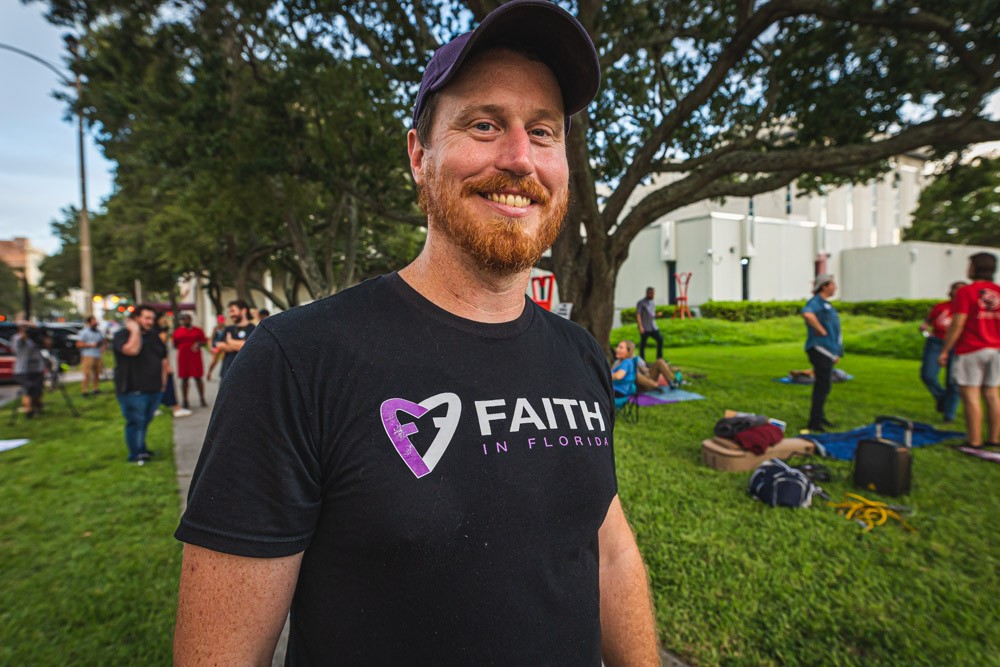 Carey is seeking the District 3 seat incumbent Ed Montanari is vacating due to term limits.
Housing organizer Nick Carey has raised more than $10,000 in his first month as a candidate for St. Petersburg City Council.
Carey, a former chemist turned faith-based community organizer, raised $11,360 in the first 30 days of his campaign for the District 3 seat currently held by Council member Ed Montanari.
Montanari is not seeking re-election due to term limits. Carey's first month numbers are self-reported. His campaign has not yet filed campaign finance reports with the City Clerk. The next reporting deadline, covering financial activity from Sept. 14-27, is due Wednesday. Carey filed to run for the seat Aug. 14, but didn't announce his bid publicly until Sept. 5.
Carey said his campaign set a $10,000 goal for the first month. He's been raising money on a message of lowering the cost of living in St. Pete, preparing the city for climate change, and building strong neighborhoods with economic stability.
"Seeing the overwhelming support of residents in District 3 and across St. Petersburg has only strengthened our resolve to run a people-powered, compassion-centered campaign for St. Pete City Council," Carey said. "We're incredibly grateful for this outpouring of support and will continue to push forward to ensure all of our residents have an equitable opportunity to succeed and participate in the future of our city."
Carey earned a bachelor's degree in Chemistry from the University of North Florida. He and his wife, Aileen, came to St. Pete for an internship she landed at the University of South Florida St. Petersburg and fell in love with the city.
Dismayed by the events surrounding the murder of George Floyd in the summer of 2020, Carey left his degree in pharmaceuticals that year to become a staff organizer focusing on housing, ballot access and public safety for Faith in Florida after finding a faith community at Allendale United Methodist Church in Old Northeast, a congregation known for progressive activism.
Now, Carey hopes to expand on that experience to be a voice for individuals he says aren't being heard among city leaders.
Carey was among groups of housing activists who, in 2022, protested at St. Pete City Hall for rent control amid soaring housing prices. He was frustrated that the City Council failed to take action, even symbolically, according to remarks published in Creative Loafing.
With Montanari up against term limits, the race for District 3, which covers parts of northeast St. Pete, is open. Carey so far faces one opponent, child care advocate Joshua Nwejei.