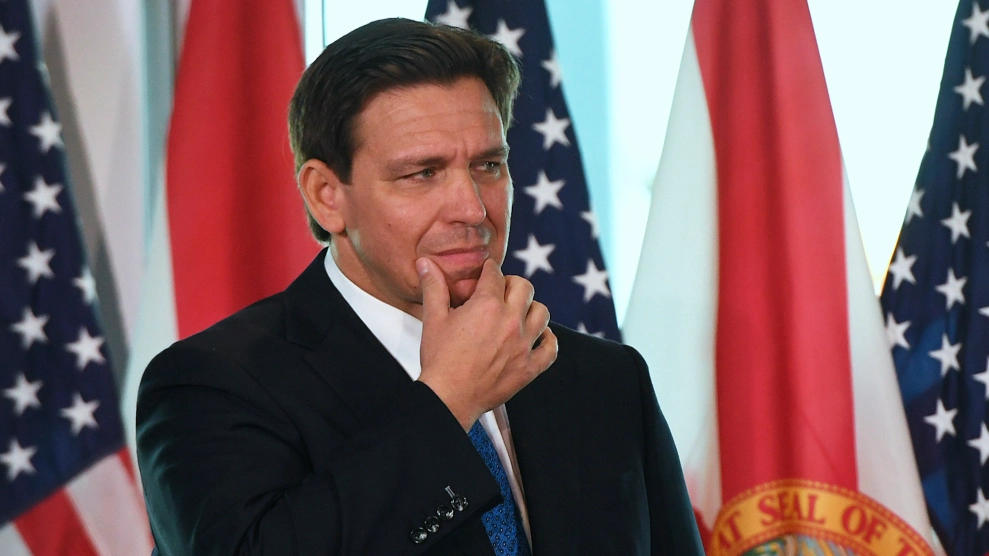 The Governor said 2 'legends' would be hard to replace.
Florida's Governor has a vision to transform the United States Supreme Court if he gets two terms in the White House.
During an interview with The Family Leader, Ron DeSantis named two Supreme Court Justices he thought would be easy to replace, and two others that would require his penchant for putting "good constitutionalists on the bench" to replace in ways that would satisfy conservatives.
"You look at the next President. A two-term President is going to replace Samuel Alito and Clarence Thomas, most likely, maybe (Chief Justice) John Roberts and maybe even someone like Sonia Sotomayor," DeSantis said.
"Now, Sotomayor is very left-wing. You're probably going to do a lot better than that without even thinking. Roberts, very wishy-washy; you of course can do much better there."
The other two would be more difficult to replace, in DeSantis' view.
"Thomas and Alito are the gold standard. So you've got to be willing, you got appoint people that are going to be in those similar veins, because if you replace a Thomas with, like a Roberts, that's going to move the court to the left. So what we want to make sure that we're doing is fortifying the conservative majority on the Supreme Court," DeSantis said.
"If you are called upon to replace the two legends, you got to get people that are going to walk in those footsteps and carry on their legacy."
DeSantis has previously said he sees a path to a "7-2" conservative majority on the Supreme Court if he is elected President.
"It is possible that in those eight years, we'd have the opportunity to fortify justices, Alito and Thomas as well as actually make improvements with those others. And if you were able to do that, you would have a 7 to 2 conservative majority on the Supreme Court that would last a quarter century," the Governor told the National Religious Broadcasters Convention in May.