Last Call — A prime-time read of what's going down in Florida politics.
First Shot
 "Trump's isolation grows," crows the headline on The Hill's article, but the president's favorite Florida lobbyist is standing by his man.
Brian Ballard told the newspaper last week he didn't "think the president is isolated from the (Republican) Party."
Trump took a virtual beating after he walked back remarks on the events in Charlottesville, Virginia, where a local activist and two state troopers died amid violence attending a white nationalist rally.
For example, Ryan Williams, a GOP operative and veteran of Mitt Romney's presidential campaign, told The Hill Trump "has no political capital left."
"He has no sway on Capitol Hill and is basically now supported only by his base. He has no clout in Washington, and it seems that he will continue to put Republicans in a bad position," Williams said.
Ballard disagrees.
"Look — there are a lot of people with reasons to politicize this moment," he is quoted as saying.
"Some never got over the fact that he's the president and are looking for any reason to throw him out. But I know him, and there's not a racist bone in his body.
"People may disagree with his terminology, but we all know him to be a man of character and inclusion."
Quote of the Day
"The solar eclipse is no longer mysterious, supernatural, foreboding or ominous. An eclipse is just another astral event, precisely predictable since the day the Babylonians discovered the governing formula." – Federal judge Steven Merryday, ruling that a trial couldn't be postponed just because one of the key witnesses – a federal agent – had travel plans to see the solar eclipse. The judge also quoted from the poet Wordsworth, name-checked Greek historian Herodotus, and referenced a Russian opera.
 Evening Reads
"Companies lost $700 million as workers watched the eclipse" via Erica Pandey of Axios
"VP Mike Pence to visit Miami's Venezuelan enclave" via Patricia Mazzei of the Miami Herald
"Discussing Confederate monuments, Adam Putnam warns not to 'sanitize history'" via Mitch Perry of Florida Politics
"Goat blood-drinking Charlottesville speaker from Orlando announces run for Senate" via Steven Lemongello of the Orlando Sentinel
"Pete Antonacci takes cues from Scott, Enterprise Florida board" via Jim Turner of the News Service of Florida 
"Suspect in Kissimmee officers' killings: 'I'm innocent' " via Orlando Rising
"AP Top 25 poll: Alabama is preseason No. 1, Ohio State tops Florida State" via Chip Patterson of the Associated Press
Bill Day's Latest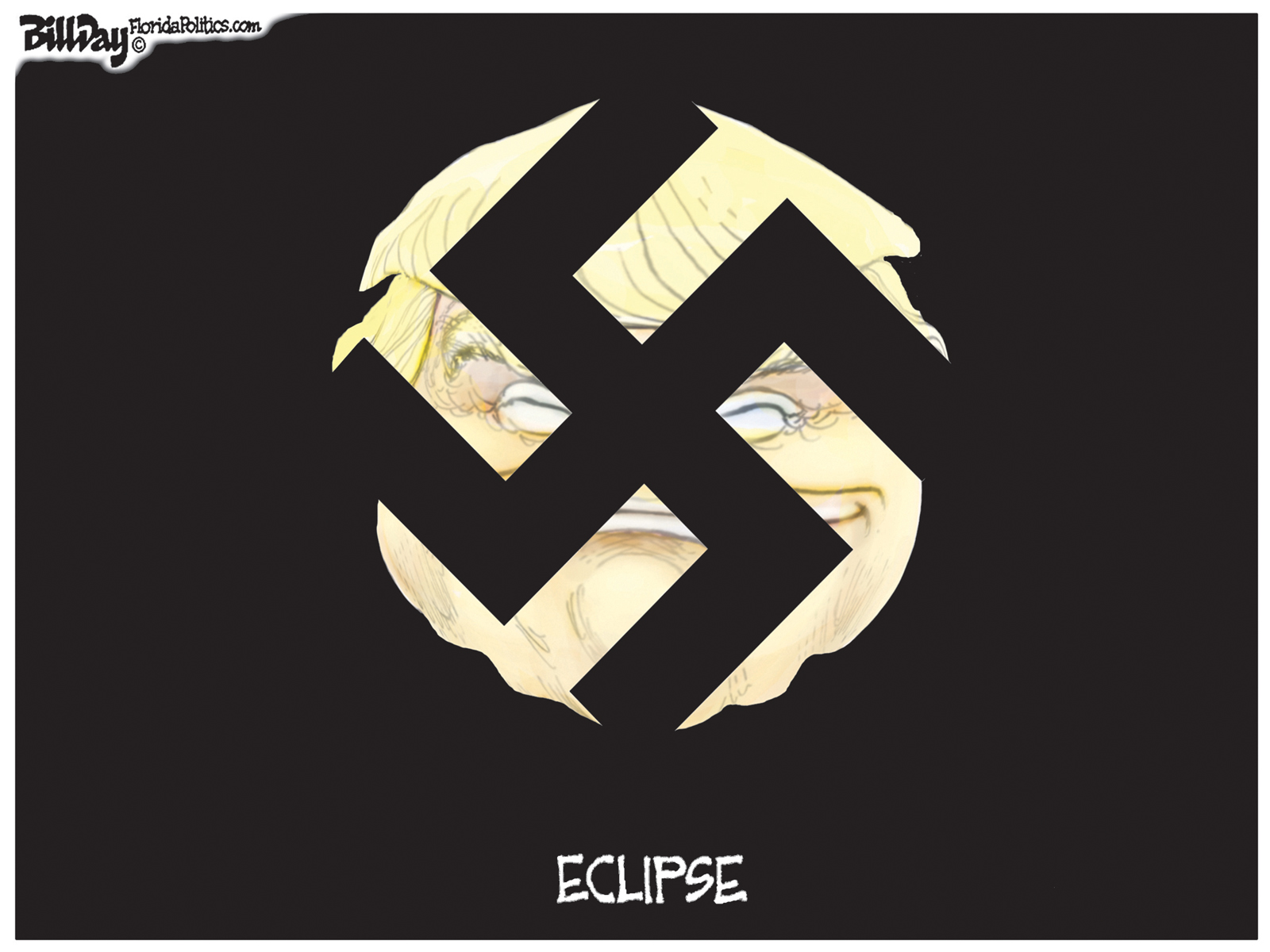 Wake Up Early
Sen. Marco Rubio will spend part of his evening in front of a friendly crowd when he swings by the Seminole County GOP's Lincoln Day Dinner, set to kick off at 7 p.m. at the Hilton Orlando Altamonte Springs.
Others from the Florida delegation out and about Tuesday: U.S. Reps. Bill Posey and Charlie Crist.
At 10 a.m. Posey will join state Sens. Dorothy Hukill and Debbie Mayfield for the Vietnam Veterans Service Day at Merritt Island's Veterans Memorial Center.  Crist will spend the morning at Lockheed Martin's facilities in Pinellas Park for an anniversary event at 10 a.m. If success stories on economic impacts and job creation fly over your head, fret not, an F-35 Lightning II cockpit demonstrator will be on hand.
Across the bay, state Sen. Jack Latvala is set to give a legislative update to the South Tampa Chamber of Commerce over breakfast at The Centre Club. Joining him for the 7:45 a.m. talk are Reps. Ross Spano, Sean Shaw and Ben Diamond.
Palm Beach County lawmakers will spend their Tuesday evening holding town halls. Bobby Powell and Matt Willhite have a 7 p.m. event at the Royal Palm Beach Commons Sports Center. Jeff Clemens, Kevin Rader and Joe Abruzzo will be at the Democratic Club of Boca Raton and Delray Beach starting at 7:30 p.m.
Gov. Rick Scott will spend another day in Fort Lauderdale. At 9 a.m. he will preside over an Enterprise Florida Board of Directors meeting at The Westin Fort Lauderdale Beach Resort. The EFI board meeting follows a full slate committee meetings held by the group Monday.