Last Call – A prime-time read of what's going down in Florida politics.
First Shot
The state's 'welcome center' on I-95 will get a sprucing up.
The Marketing Council Steering Committee of VISIT FLORIDA, the state's tourism marketing agency, announced the renovations during a conference call Wednesday.
The work on the 21-year-old building includes a new roof, air conditioning system, and landscaping.
Lawmakers set aside $750,000 for the repairs, according to VISIT FLORIDA spokesman Stephen Lawson.
The welcome centers also served a vital role after Hurricane Irma as residents who fled the storm came back into the state, officials said. The I-95 center reopened after being closed for five days around the time of the hurricane.
The centers, also on Interstates 10, 75 and U.S. 231, have long been known for greeting tourists and others with a complimentary cup of orange or grapefruit juice.
The first one opened in 1949
Evening Reads
"George Soros transfers $18 billion to his foundation, creating an instant giant" via Juliet Chung and Anupreeta Das of the Wall Street Journal
"AFP ad: Bill Nelson is standing in the way of a simple, fair tax system" via Scott Powers of Florida Politics
"Andrew Gillum puts Trump-Gold Star widow controversy into Florida governor's race" via George Bennett of the Palm Beach Post
"A Florida county of 15,000 people is the least healthy place in America — here's why" via Chris Weller of Business Insider
"Senate committee to investigate Florida nursing home deaths" via Alex Leary of the Tampa Bay Times
"Support the Tax Credit Scholarship to protect Florida's families" via Robert McClure for Sunshine State News
"University chief" Security cost for Richard Spencer speech 'unfair' " via Jason Dearen of the Associated Press
"Hollywood is replacing 3 Confederate street names with universal concepts" via David Neal of the Miami Herald
"Too soon to know? Regulators weigh worker's comp rates" via Mike Moline for Florida Politics
"Report: Solar permits surge in Florida" via Trimmel Gomes of Public News Service
Quote of the Day
"Politics is seldom ever so clear cut, but this is truly a moment of moral clarity. Richard Spencer is a neo-Nazi, and his supporters are neo-Nazis … Make no mistake, they are coming to incite violence." — Florida Democratic Party Chair Stephen Bittel, on white nationalist Richard Spencer's planned speech at UF on Thursday.
Bill Day's Latest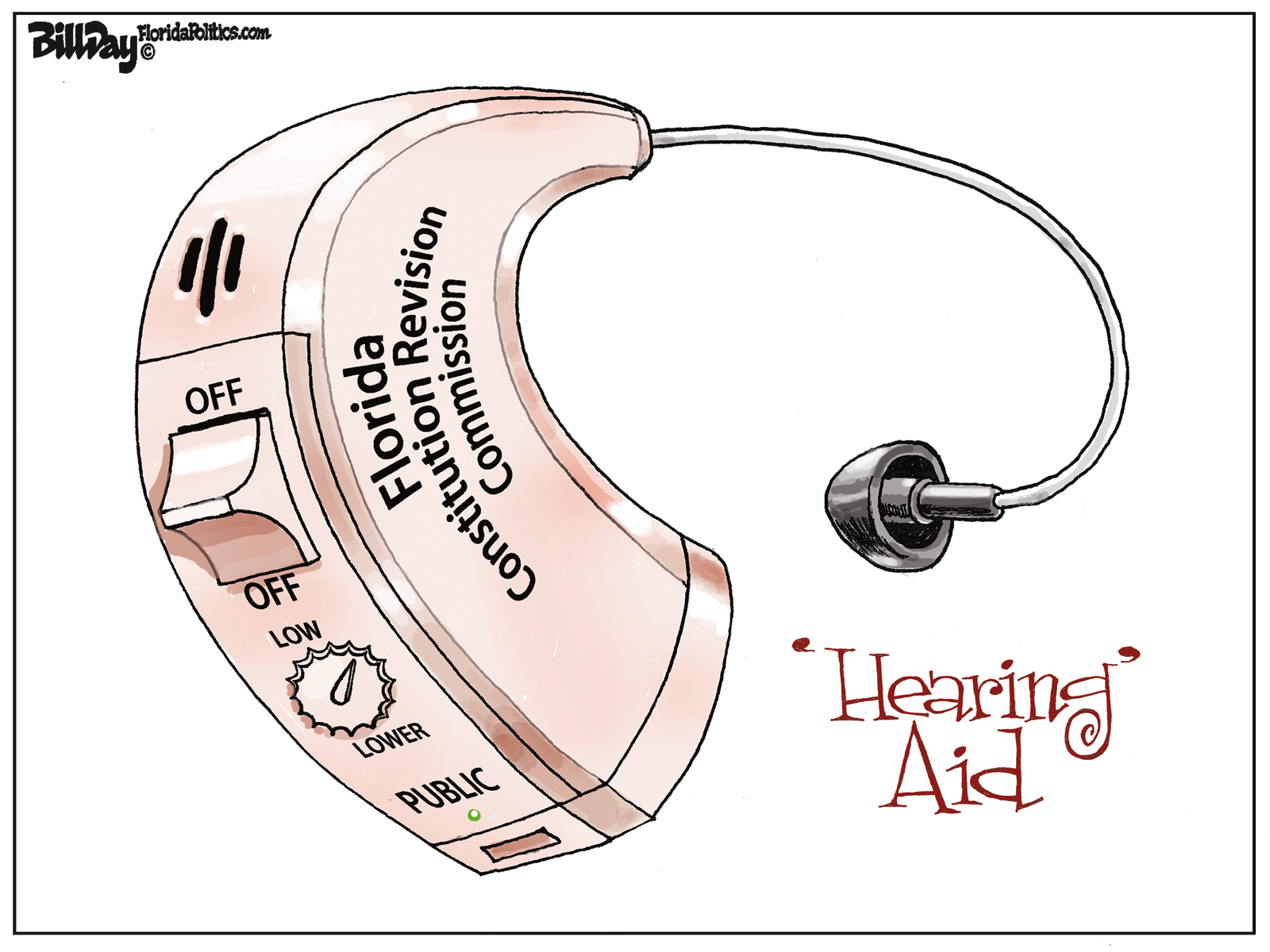 Breakthrough Insights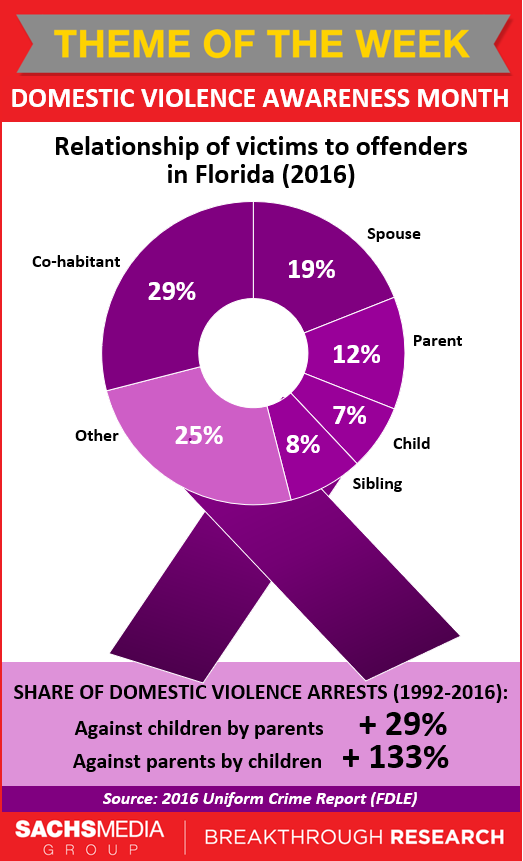 Wake Up Early?
The Florida Defense Support Task Force, which works on issues related to military bases and missions, will hold a conference call. It starts at 9 a.m. Call-in number: 1-800-501-8979. Code: 1869945.
Congressman Charlie Crist, a St. Petersburg Democrat, will participate in a ribbon-cutting ceremony for the new ChenMed Dedicated Senior Medical Center. That's at 10:15 a.m., 901 22nd Ave. South, St. Petersburg.
The Florida Supreme Court is expected to release weekly opinions at 11 a.m.
State Sen. Jack Latvala, a Republican gubernatorial candidate, is set to speak on community redevelopment issues during the annual conference of the Florida Redevelopment Association. That's at 11 a.m., Hilton Daytona Beach Ocean Front Resort, 100 North Atlantic Ave., Daytona Beach.
The Marion County legislative delegation will meet in preparation for the 2018 session. That's at 1 p.m., College of Central Florida, Klein Center, 3001 S.W. College Road, Ocala.
The Agency for Health Care Administration will hold a working group meeting about changes in Medicaid nursing-home funding. The changes involve moving to what is known as a "prospective payment" system. It's at 1 p.m., Agency for Health Care Administration, 2727 Mahan Dr., Tallahassee.
White nationalist Richard Spencer, the leader of the National Policy Institute, will speak at the University of Florida. His remarks begin at 2:30 p.m., University of Florida, Phillips Center for the Performing Arts, 3201 Hull Road, Gainesville.
Republican U.S. Rep. Francis Rooney is set to speak to the Republican Women of Cape Coral, Federated. That's at 6 p.m., Personal Touch Banquet & Catering, 1530 Santa Barbara Blvd., Cape Coral.
Latvala and Attorney General candidate Jay Fant are expected to appear at the Gold Coast Republican Club. That's at 6 p.m., Galuppi's, 1103 North Federal Highway, Pompano Beach.
Rep. Julio Gonzalez, a Venice Republican, is expected to speak to the Sarasota Republican Club. He should begin at 6 p.m., Marina Jack Restaurant, 2 Marina Plaza, Sarasota.
A fundraiser is planned in Palm Beach County for Republican U.S. Rep. Carlos Curbelo at 6 p.m., 303 Evernia St., Suite 300, West Palm Beach.
Republican U.S. Rep. Gus Bilirakis is expected to speak to the North Pinellas Republican Club at 6 p.m., Leo's Restaurant, 33286 U.S. 19 North, Palm Harbor.
The Pasco-Hernando State College Board of Trustees is scheduled to meet at 6 p.m., Pasco-Hernando State College, West Campus, 10230 Ridge Road, New Port Richey.
Journalist Sharyl Attkisson will speak at a Capital Tiger Bay dinner event beginning 6:45 p.m., Donald L. Tucker Civic Center, 505 West Pensacola St., Tallahassee.