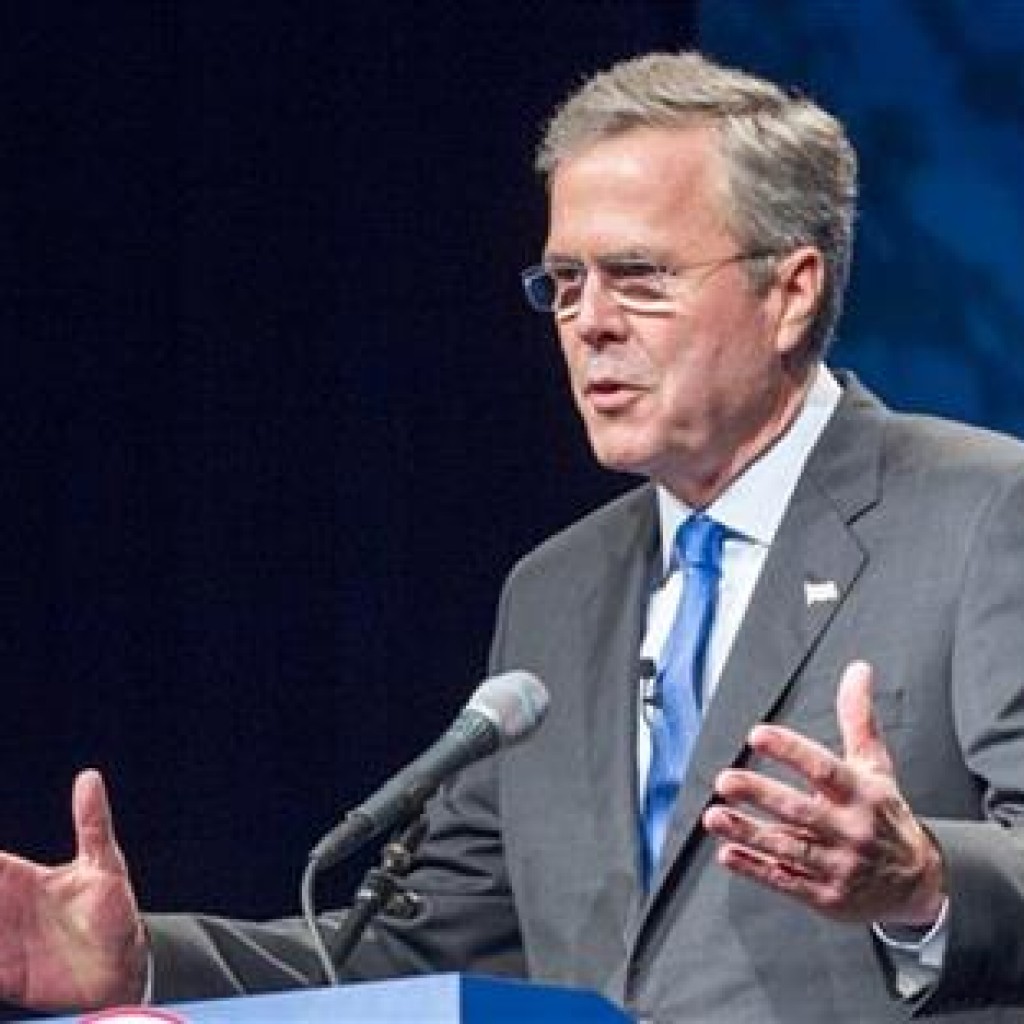 George W. Bush had "Rangers" and "Pioneers" in 1999-2000.
Now, Jeb Bush will use NASA related nomenclature such as  "Apollo," "Endeavor" and "Voyager" to signify high-level financial bundlers bringing large contributions to his campaign.
The Jeb Bush donor program is being called
Mission 2016 JEB
, and it will have three distinct tiers for top bundlers to aspire to.
The first tier, called Apollo, will be for bundlers who can help Bush raise at least $75,000. The second tier, called Endeavor, is for donors who reach at least $150,000. Top-flight bundlers will reach the Voyager level as they help rake in at least $250,000.
The Bush campaign is also introducing a young donor program called "Mission Next," led by his two sons, 39-year-old George P. Bush,  and 31-year-old Jeb Bush Jr. Mission Next will also be named after space missions. The top tier is for those who raise $45,000; the second will be for those who raise their age; and the next tier is for donors who raise less but also invest in the campaign by promoting Bush on social media or by volunteering their time.
The programs are being announced less than a week after it was reported that through his super PAC or through contributions to his direct campaign, Bush has raised nearly $119 million, by far blowing away the rest of the Republican presidential field in financial contributions. All but 10 percent of that was money going  directly to  either his leadership PAC, or Right to Rise, the super PAC that began collecting unlimited donations back in December, when Bush announced he would be exploring a candidacy.
As a candidate, Bush himself can only fundraise and spend money that goes directly to his own presidential campaign, which is why there will now be at least 23 planned fundraisers taking place through mid-September, including one Friday night in Las Vegas hosted by Jeb Bush Jr.
When George W. Bush ran for president in 1999-2000, he created (or pioneered, if you will) the system of encouraging donors to bundle campaign contributions by given them titles like Rangers, Pioneers and Super Rangers. He also created a Mavericks program in 2004 to reward young financial donors.