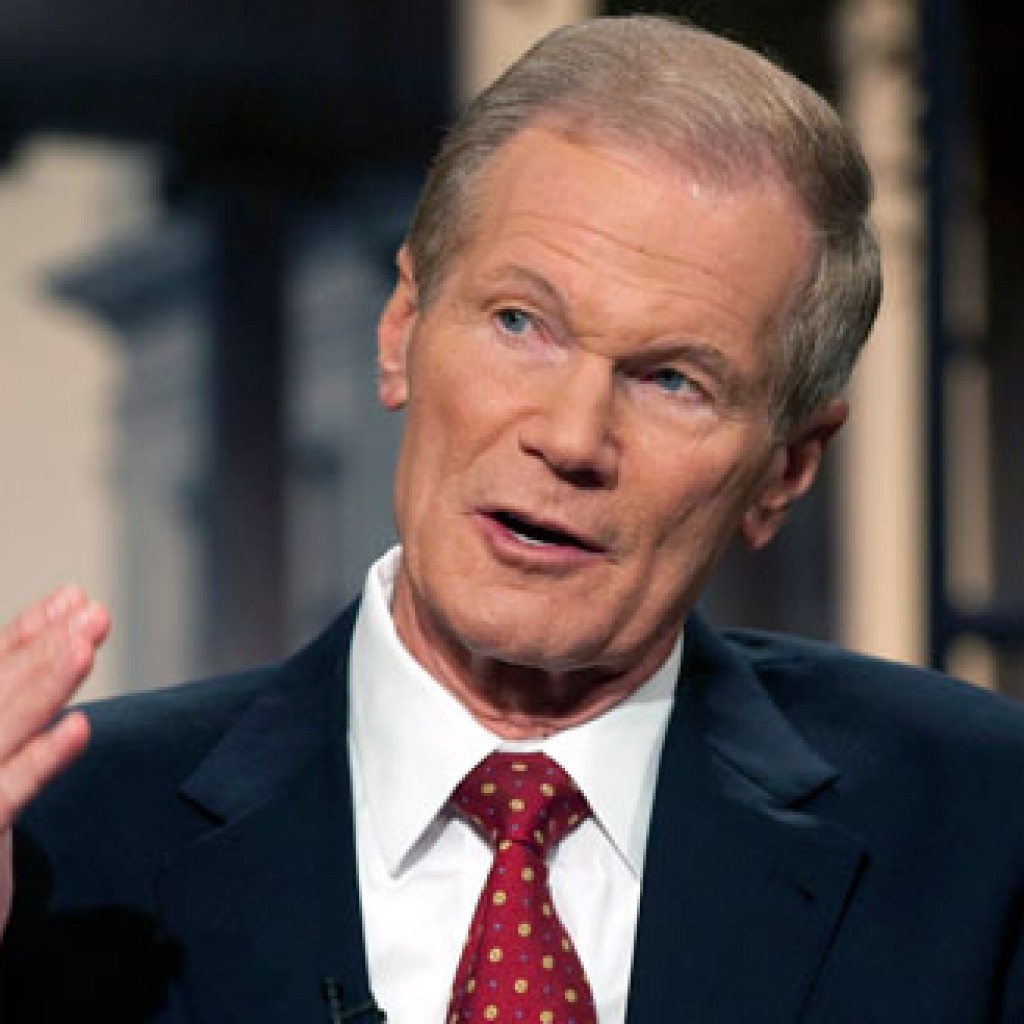 Florida Senator Bill Nelson, a key Democratic centrist, announced his support for the nuclear agreement forged between the U.S. and Iran last month.
Calling it one of the most important votes he ever will cast in the Senate because of the foreign and defense policy consequences are huge for the U.S. and our allies, " I will support the nuclear agreement between Iran and the P5+1 (U.S., France, U.K., Russia, China, Germany) because I am convinced it will stop Iran from developing a nuclear  weapon for at least the next 10 to 15 years.  No other available alternative accomplishes this vital objective."
Nelson was one of three previously undecided Democrats who came out in support of the deal. Virginia's Tim Kaine and California's Barbara Boxer also announced their support on the Senate floor. Their announcements are crucial in ensuring that President Obama can get enough congressional support to sustain a veto-proof majority.
Republicans will need at least 13 Senate Democrats to join them in opposing the deal if they are going to able to override a potential veto from Obama. Groups seeking to kill the deal are expected to spend millions ahead of the September vote to sway undecided senators. There are 46 Democrats (or independent leaning Democrats) in the Senate, 54 Republicans. There is a chance that every GOP Senator will oppose the deal.
Of the three Democrats who announced their support today, Nelson's was the one that was felt could go either way. In his speech on the Senate floor, he mentioned the large population of Holocaust survivors in Florida, and his personal conversations with Israeli ambassador to the U.S. Ron Dermer, a Florida native. Nelson also mentioned that the family of Robert Levinson, a former FBI agent who has been missing in Iran for eight years, is among his constituents. "This is personal for me," he said.
"Our expectation is that in 15 years, when Iran can lift the limit of 300kg of low-enriched uranium, if they have not cheated, they will continue to abide by their NPT obligations and use their fuel only for electricity and medical isotopes," he said."If they deviate from these civilian purposes, then harsh economic sanctions will result and, very possibly military action. The world will be a very different place in 10 – 15 years.   If we can buy this much time instead of Iran developing a nuclear bomb, then that is reason enough for me to vote to uphold the agreement. And if the United States walks away from this multi-national agreement, I believe we would find ourselves alone in the world with little credibility. "
Nelson is already getting criticized back in Florida by Republicans.
"Shocked to learn @SenBillNelson is supporting a nuclear-armed Iran. This deal is dangerous for the US and Israel," tweeted Lieutenant Governor and U.S. Senate candidate Carlos Lopez-Cantera.
Lawmakers are expected to vote next month on the agreement. Ff two-thirds of lawmakers vote against the nuclear deal, Obama will lose his ability to waive congressionally enacted sanctions.