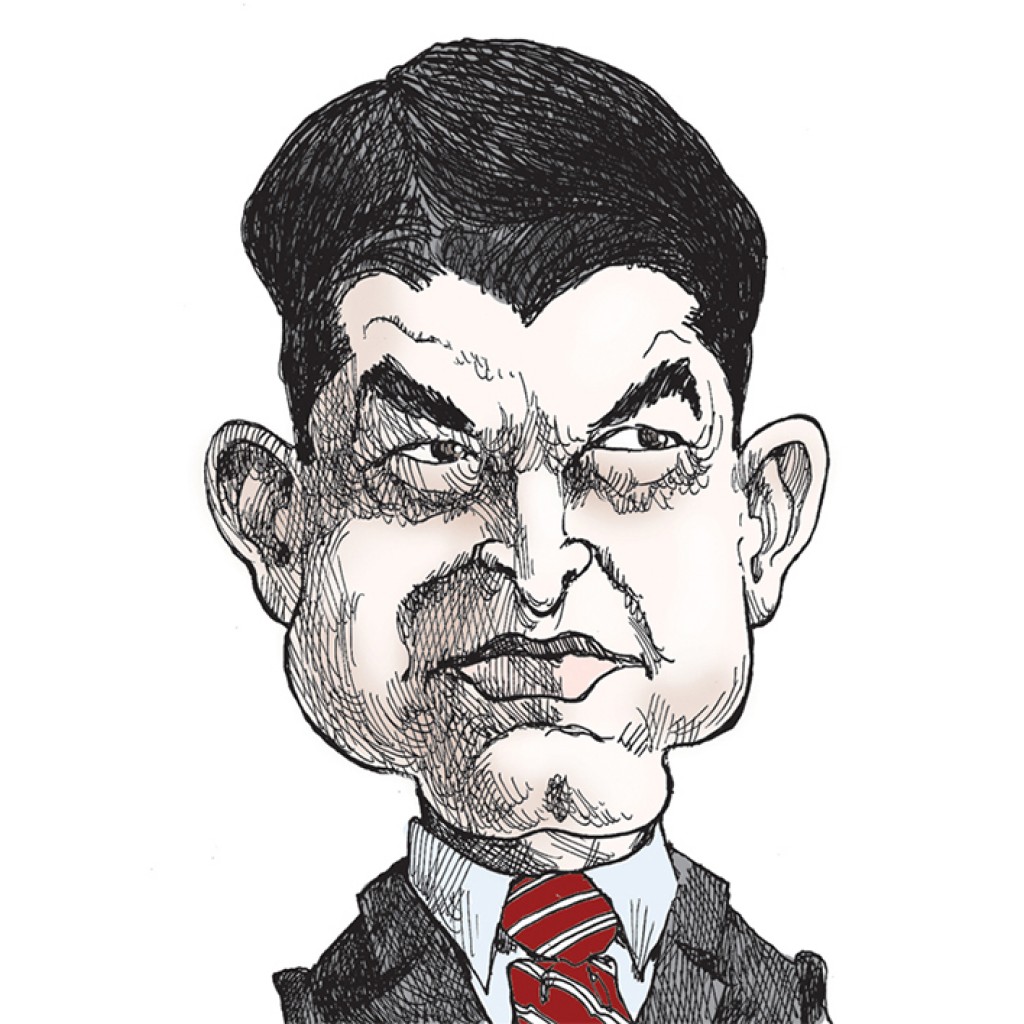 The intense divide between the Florida House and Senate this year was so intense that House Speaker Steve Crisafulli led his members out of the chambers three days prematurely this past April, leading for the first of a series of special sessions in 2015.
Speculation surfaced that the enmity between Crisafulli and Senate President Andy Gardiner was still present, after it was announced that for the first time in recent years, the House Speaker and Senate President  would not meet the press jointly at the AP Florida Legislative Planning session held in the state Capitol Wednesday in Tallahassee, but Crisafulli insisted on Wednesday that nothing should be read into that when meeting with reporters.
"Senator Gardiner and I are good friends," Crisafulli insisted.
But he then went on to say for various reasons, such as the age of legislators, experience and size of their respective districts, that it's "extraordinary" that anything gets done in the Capitol.
Left unsaid was that this isn't a partisan divide between Republicans and Democrats as is the case in Washington – but an internecine battle among Republicans who have controlled the legislative agenda in Tallahassee for well over a decade now.
The 44-year-old House Speaker then weighed in on a variety of issues that he expects to be issues in 2016, without getting too specific about any of them. He said one of his top goals is to help in the passage of legislation for aid to disabled Floridians, a top priority for Gardiner as it was in 2015.
His other top issue is tackling water policy, where he invoked the drought in California as a reason why the Legislature must act this year. When the House broke early from session in April, they failed to pass a water bill, though the Senate companion was approved on a 39-1 vote.
The major divide between the two legislative bodies last regular session was the House's intense opposition to any form of Medicaid expansion, refusing to look a hybrid plan that required federal approval for a never-before sought waiver under a privately-run health insurance plan called the Florida Health Insurance Exchange, or FHIX.
"We remain steadfastly opposed to any efforts, even those disguised as free-market proposals, to expand Medicaid under Obamacare, " the House Speaker declared. "Let's be clear. The House believes the solution to health care is innovation and choice, and not big government entitlement programs."
Last year, Governor Scott and the House proposed $673 million in tax cuts. Ultimately, that became a $400 million cut that was approved. However,  Scott said again on Wednesday that he'll propose a similar $673 million in cuts this year, and Crisafulli said on "potentially" the House may do the same. "That conversation will take place," he promised.
Crisafulli pushed backed that he personally had done anything wrong in the whole congressional redistricting imbroglio, saying that the Supreme Court's rejection of the legislature's maps in 2012 preceded him.
Afterwards, the House Speaker said that the odds on passing something on the gambling compact was "good."