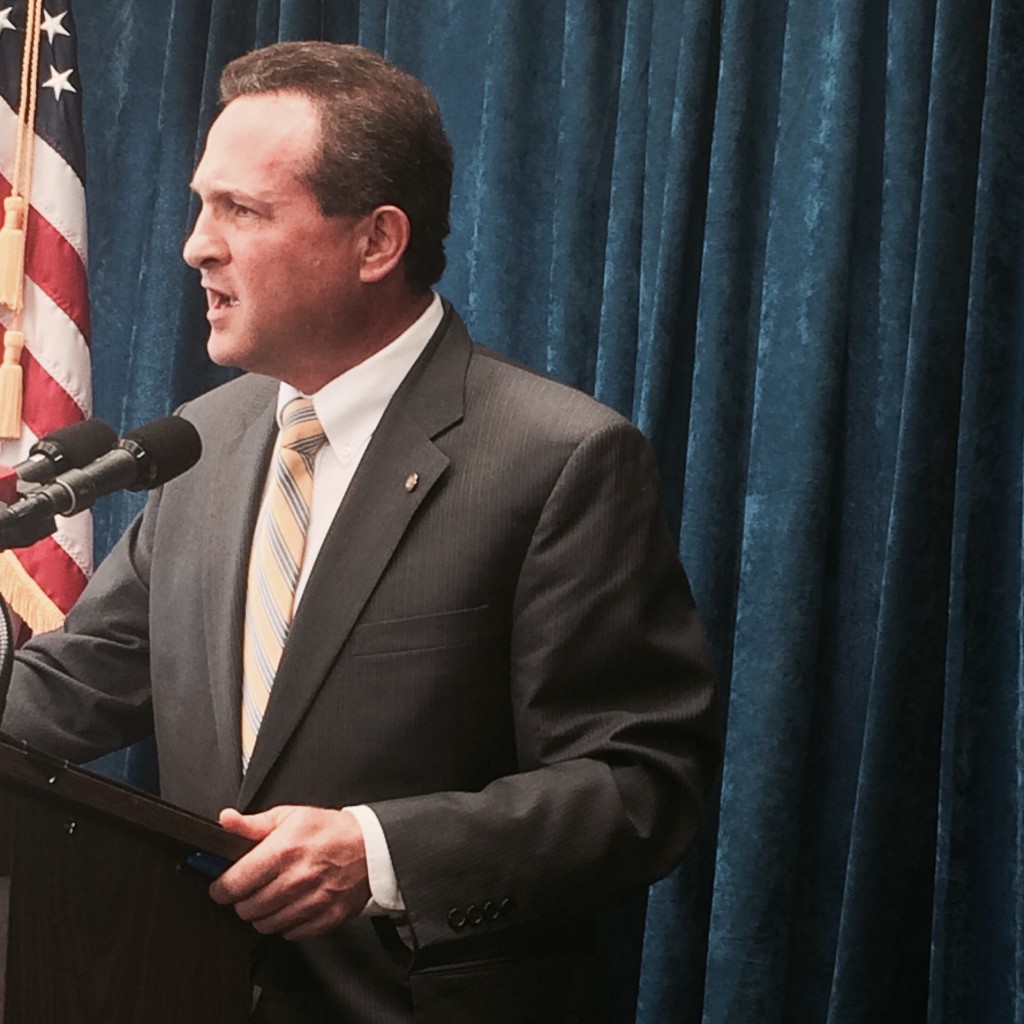 House Democratic Leader Mark Pafford has been named the new chief executive officer of Florida CHAIN (Community Health Action Information Network), a statewide advocacy organization for health care consumers.
The hire was announced in a Thursday press release. He starts Nov. 1. Because of term limits, the 49-year-old Pafford is serving his last term as a state representative for West Palm Beach.
"Mark has a lived a lifetime of service, and he will now bring his leadership and vision, strong policy and advocacy background, and unique understanding of the legislative process to the helm of Florida CHAIN," said Christine Fisher, chair of the group's board of directors.
Pafford joins a set of legislators who work for health care-related concerns, including Senate President Andy Gardiner, a vice president for the nonprofit Orlando Health hospital system.
Pafford's salary was not disclosed, but the nonprofit group's last financial disclosure filed with the federal government shows the highest paid employee in 2013 was Executive Director Leah Barber Heinz at $57,423.
The same filing shows the organization reported $780,570 in revenue and spent $16,770 on lobbying, among other expenses. It supports Medicaid expansion and the Affordable Care Act, President Obama's signature legislation.
Pafford fought in the Florida House last session to pass the Senate's Medicaid expansion plan, which was finally defeated after a record seven hours of debate.
His last job, according to his MyFloridaHouse webpage, was CEO of the Arthur R. Marshall Foundation, which works for Everglades restoration.
More from the press release:
Pafford has served as House Ranking Member of the Health and Human Services Appropriations Committee and is the immediate past Minority Policy Chair, where he specialized in health care issues and worked across party lines advocating to close Florida's coverage gap. He also has extensive professional experience working with health care and other nonprofits where he has been recognized repeatedly, especially for his advocacy for the elderly.

In recent years, Florida has been on the front lines of the national debate over health care reform. Florida CHAIN has played a critical role in helping to sign up more than a million Floridians on the HealthCare.gov Marketplace and advocating for nearly a million more still caught in the coverage gap.