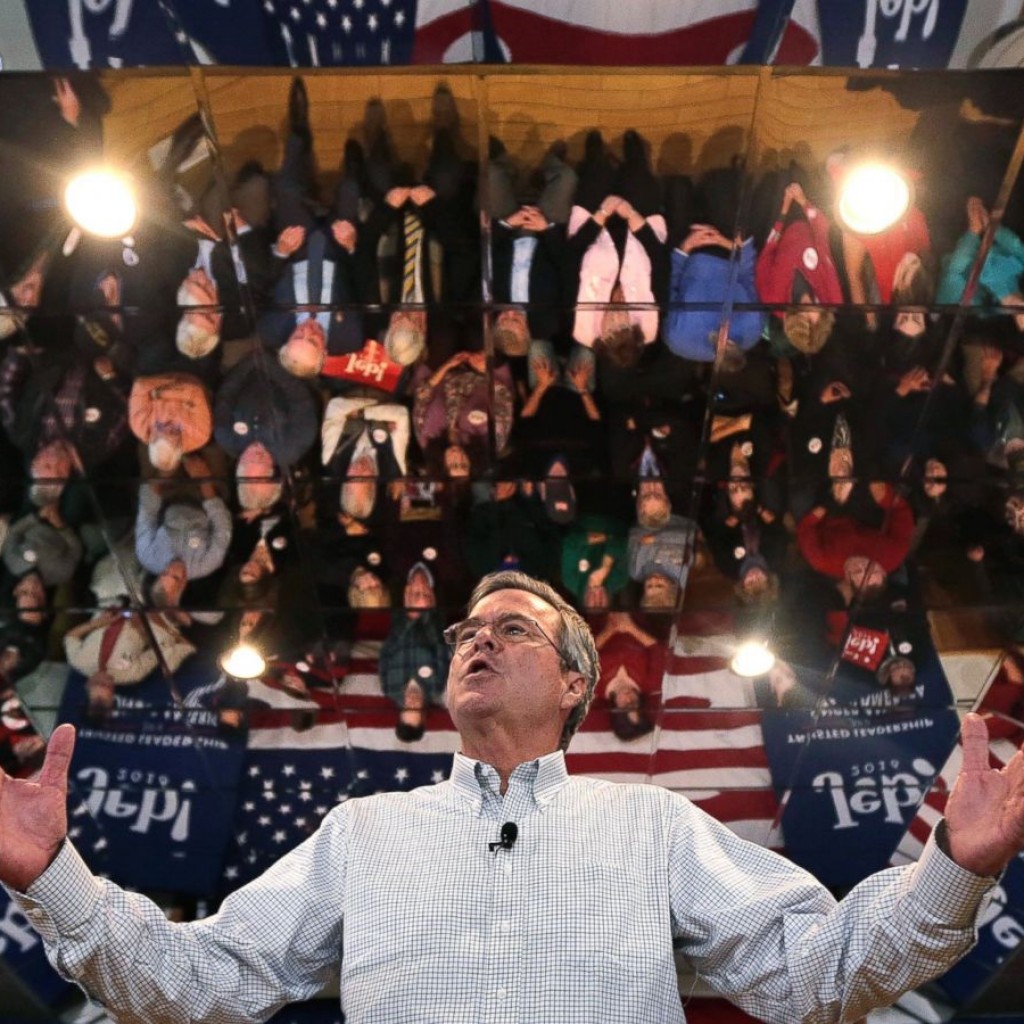 The super PAC backing Jeb Bush aired an advertisement in New Hampshire featuring former President George W. Bush during Sunday's Super Bowl, the end result of a crowd-funding campaign.
Right to Rise USA, the super PAC backing former Florida Gov. Jeb Bush, ran the 30-second spot in New Hampshire. The advertisement features the former president explaining why his brother is the best candidate for the job.
"I know Jeb. I know his good heart and his strong backbone," the former president says in the commercial. "Jeb will unite our country. He knows how to bring together the world together against terror, and he knows when tough measures need to be taken."
Just premiered during the big game! Fmr. Pres G.W. Bush on the need for experience & judgment in the Oval Office.https://t.co/YI0EEZMzAM

— R2R USA (@r2rusa) February 8, 2016
In January, the committee urged donors to contribute online to air an advertisement in New Hampshire during the Super Bowl. The New Hampshire primary is Tuesday.
"We need your help to run the first-ever political ad funded by everyday Americans during the 50th anniversary of the BIGGEST sports event of the year," read the fundraising website.
Right to Rise raised $319,858 from 510 donors for the advertisement, surpassing the $300,000 goal, according to the fundraising site.
Right to Rise released the George W. Bush advertisement last week. It was set to begin airing in South Carolina on Friday.
The former president is expected to hit the campaign trail in the Palmetto State ahead of the Feb. 20 Republican primary.