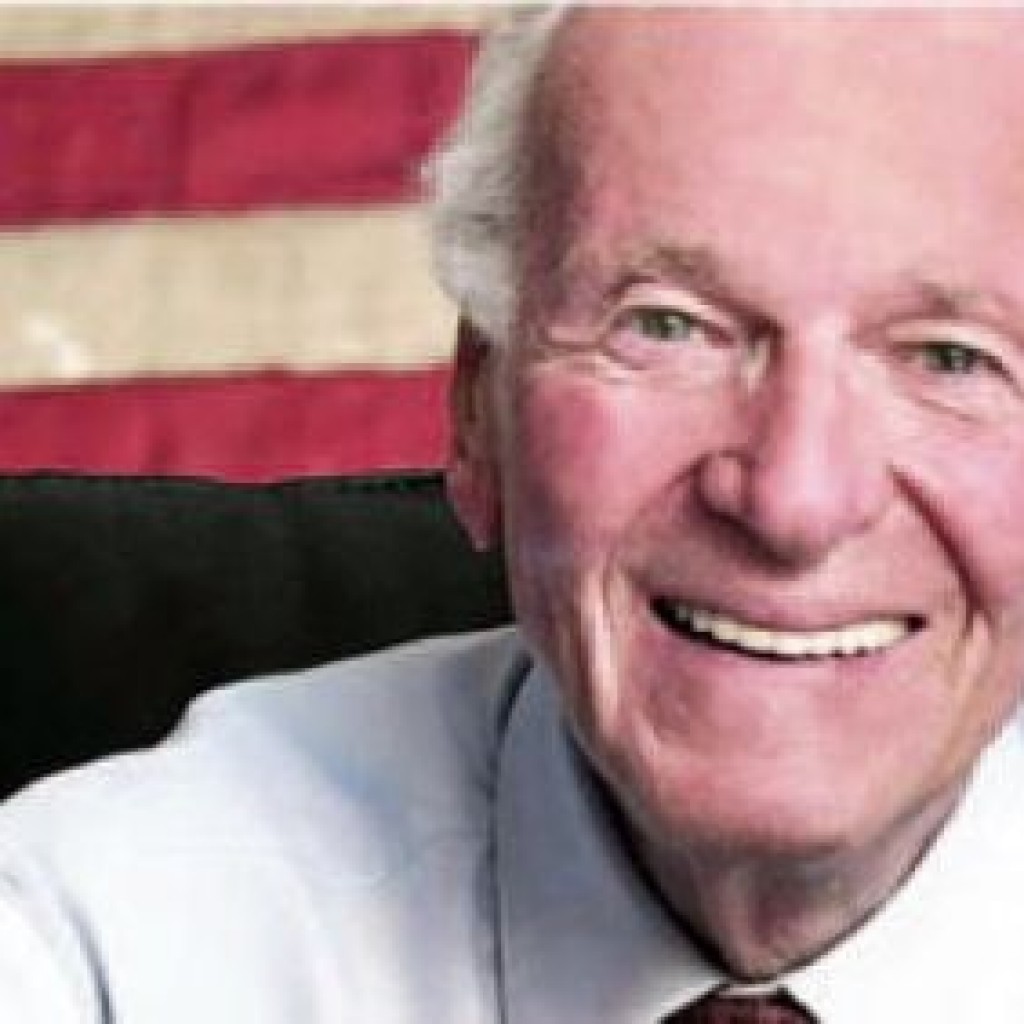 Tuesday has already been a good day for the Carlos Lopez-Cantera campaign for the GOP Senate nomination, as he unveiled his Financial Leadership Team, one which CLC says will "ensure we have the resources necessary to win in August and November."
The biggest name: billionaire Norman Braman, a supporter of Marco Rubio, one whose priorities include a traditionally strong relationship between the United States and Israel. Braman has a long history of knowing what Lopez-Cantera can do politically.
"I have known Carlos Lopez-Cantera for years, and I am enthusiastic to join the finance team in his race for the U.S. Senate. He's an outsider who has consistently stood up for Floridians at every turn in his career. Carlos stood with me as we worked to recall a Mayoral election when it wasn't the popular thing to do, but rather, it was the right thing to do. Throughout his career, Carlos has never been afraid to do the right thing, not the easy thing, and that is why I am so proud Carlos Lopez-Cantera will be our next U.S. Senator from Florida," said Braman.
Braman's announcement is interestingly timed, as CLC addressed the American Jewish Committee 110th Anniversary Gala Monday evening.
Braman, the most prominent person in terms of national presence of the six statewide chairs, isn't the only big name on Team CLC. Adam Hasner, former State House Majority Leader, is on board.
"Serving with Carlos Lopez-Cantera in the Florida Legislature, I was able to see his steadfast, commonsense approach to achieving actual results for Floridians. Carlos has always been about results not rhetoric, and that's why I'm proud to serve as a member of his finance committee. We will ensure Carlos has the resources to win in both August and November, so we can send a Florida Republican to Washington, D.C.," said Hasner.
The complete team is below:
Statewide Chairs
Norman Braman
Nick Iarossi
Fred Karlinsky
Bernie Navarro
Trey Traviesa
Dr. Peter A. Wish
Financial Leadership Team Members
Cesar L. Alvarez
Roy Altman
Max Alvarez
Gerret Copeland Jr.
Eric DelPino
Remedio Diaz-Oliver
Paul DiMare
Dr. Daniel Dosoretz
The Honorable E. Vernon Douglas
Don Everett Jr.
Don Everett Sr.
Blake Fletcher
Cotton Fletcher
Rudy Fernandez
Ralph Garcia-Toledo
Jon Hage
Adam Hasner
Eric Holm
Melissa and Ian Howard
Ezra Katz
Cody Khan
Ron Krongold
Benjamin Leon Jr.
Benjamin Leon Sr.
Nick Loeb
Steven Marin
Pedro Martin
Albert Maury
Seth McKeel
Victor Mendelson
Dr. Claudio Miro
Anita Mitchell
Rick Morales
Bertica Cabrera Morris
Toby and Maggie Overdorf
Don Phillips
Danny Qubain
Jimmy Resnick
Rocky Rodriguez
Domingo Sanchez
Justin Sayfie
Scott Singer
Dr. Barry Silverman
Keith Sonderling
Charles Stuzin