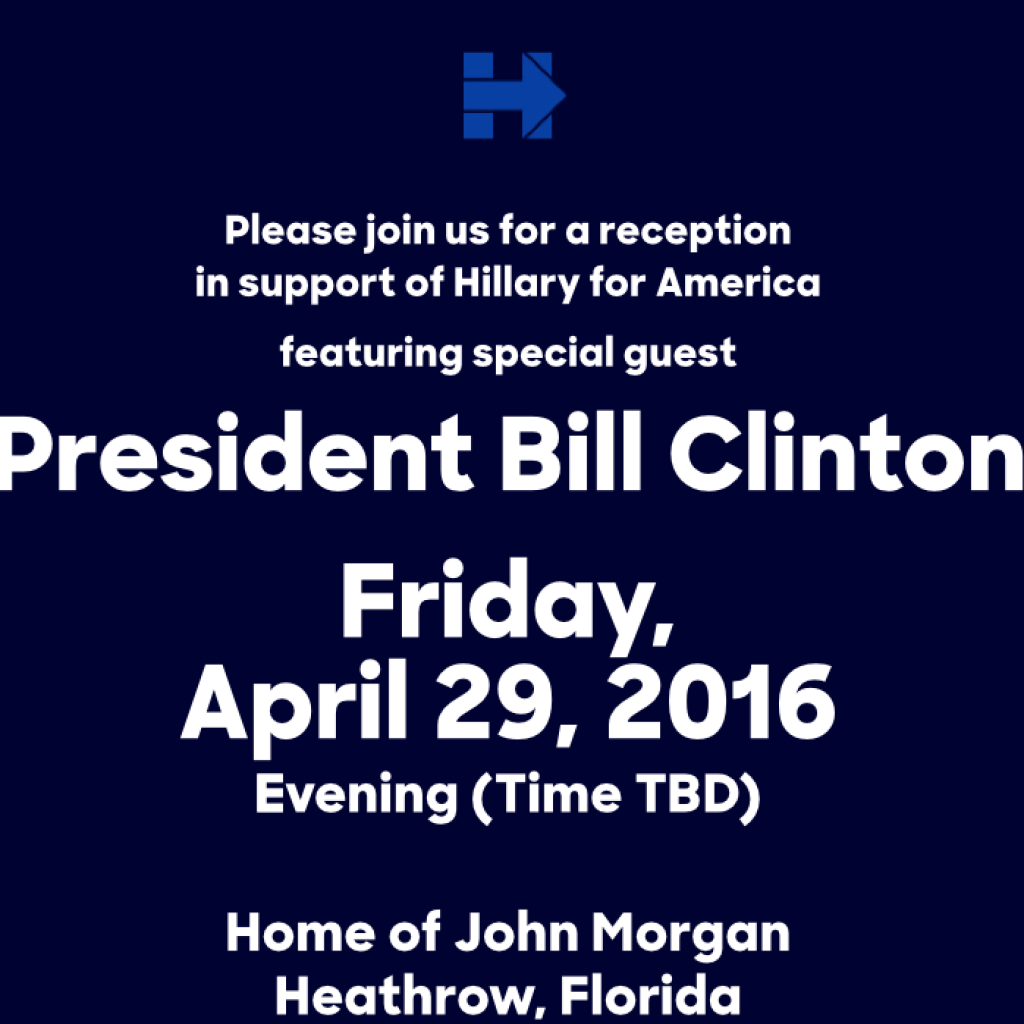 Orlando trial lawyer John Morgan is throwing a fundraising party late this month for Hillary Clinton, featuring former President Bill Clinton as as the special guest.
Tickets start at $500 and go as high as $27,000 depending on what level of fundraising guests intend to perform at the event, April 29 at Morgan's Heathrow home.
Morgan has been a supporter of the Clintons since they entered national politics and he got much of his reputation as a Democratic fundraiser hosting them for events in Orlando in the 1990s. He also has hosted fundraisers at his home for a variety of other candidates and elected officials including President Barack Obama, former Florida Gov. Charlie Crist and U.S. Sen. Elizabeth Warren of Massachusetts.
The Republican Party of Florida dismissed the fundraiser. Spokesman Wadi Gaitan said, "Another closed-door Bill Clinton fundraiser won't help repair Hillary's growing reputation of dishonesty and failed policies. Floridians are eager for a transparent leader that will fight for effective government reforms and economic opportunity for all."
Morgan also is chairing the statewide campaign for Amendment 2, to fully legalize medical marijuana in Florida, though that effort is not tied to the Clinton event.