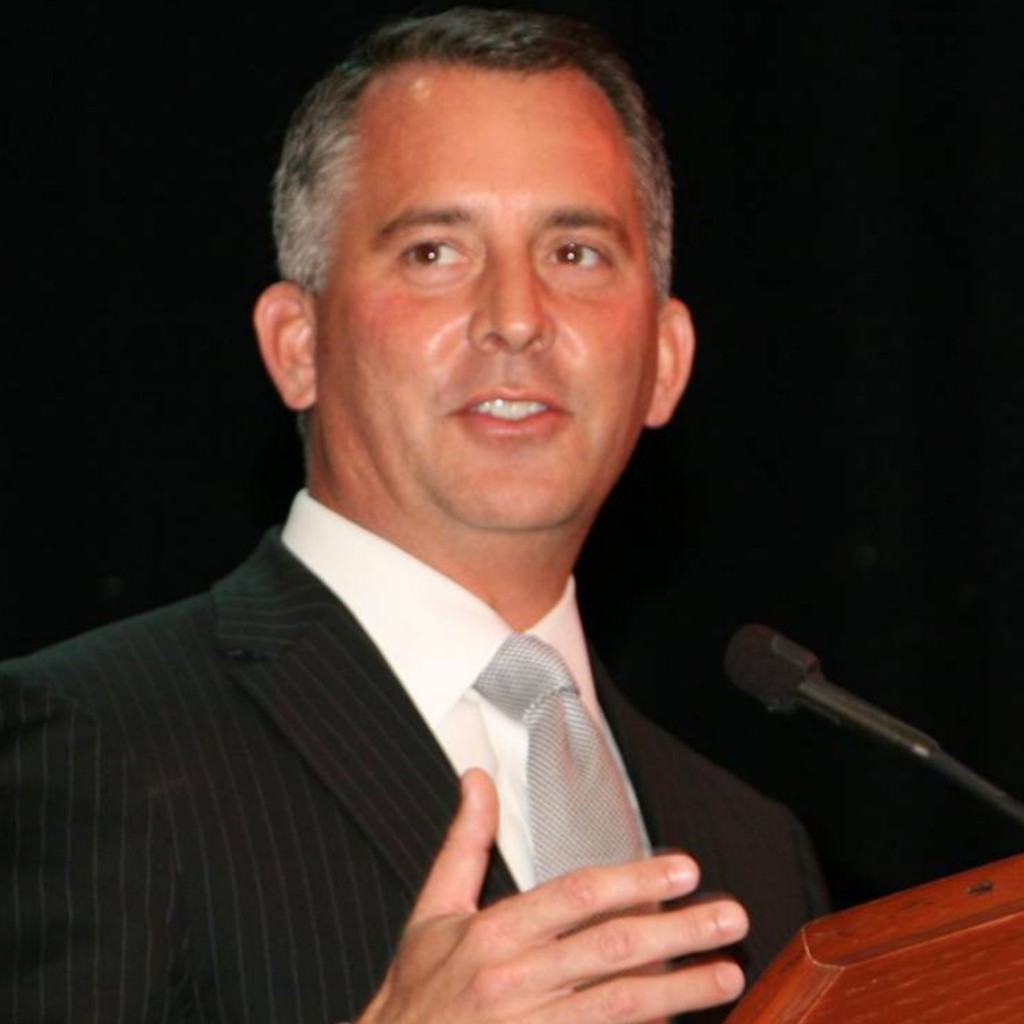 Although David Jolly has at times been ambiguous regarding his support (or lack thereof) for Donald Trump, his Senate campaign manager insists he's never considered voting for Hillary Clinton, the likely Democratic presidential nominee this November.
At issue is a Facebook posting by the Republican Liberty Caucus of Tampa Bay, which posted a story May 3 from the Conservative Review website headlined, "GOP Rep doesn't know if he'll support Trump or Clinton." The story was written after the Pinellas County congressman and U.S. Senate candidate said he "doesn't know" who he would vote for president in an interview conducted on a New York City radio station.
"I have strong reservations about some of Donald Trump's solutions to some of the security issues we face as a country," Jolly said in the interview, conducted on May 1. "Those are real reservations. Now, I will tell you I also have strong disagreements with Secretary Clinton over her view of foreign policy. So, I think like a lot of Americans, we are gonna have to begin to spend the summer studying the candidates and decide who's best for the future of the country."
Max Goodman, Jolly's Senate campaign manager, is adamant that Jolly has never said he would consider supporting Clinton in the general election.
"That assertion is undeniably and unequivocally false," Goodman told Florida Politics. "Jolly has been on the record on multiple occasions saying he will never vote for Hillary."
Jolly said as much in a form letter he sent to the Tampa Bay Times last week when asked who he would support for president. "He wrote, he won't support Hillary Clinton," wrote Times reporter Michael Auslen.
Jolly was as prominent as any Republican in the country late last year in criticizing the New York City business mogul, saying Trump should withdraw from the race after remarking that he would temporarily ban Muslims from the U.S. "His brutal, bullying bigotry runs contrary to the very principles our forefathers fought so hard to defend," Jolly said at the time.
His stance changed noticeably, however, after Trump began mowing down the competition in the Republican presidential primaries in early 2016. "I still have the very same grave reservations about many of his positions," Jolly said in March. "But I am also somebody who believes that the national party shouldn't be tinkering with the popular vote. And somebody's going to win this fair and square. And if it is Donald Trump, then I'll look at Donald Trump's platform and figure out what I'm going to personally do, going forward."
Jolly has been critical of Clinton as well, particularly regarding the Veterans Administration. Last November, Jolly called on the former secretary of state to formally retract comments she made on "The Rachel Maddow Show" regarding the quality of care at VA facilities.
"I don't understand why we have such a problem because there have been a number of surveys of veterans. And overall, veterans who do get treated are satisfied with their treatment," Clinton said at the time. "Now, nobody would believe that from the coverage that you see, and the constant berating of the VA that comes from the Republicans, in part in pursuit of this ideological agenda that they have."
Although initially her presidential campaign spokesman, Brian Fallon, said Clinton would "not apologize" for her comments, she did appear to back down weeks later.
"These problems are serious, systemic and unacceptable," Clinton said on Veterans Day in New Hampshire. "They need to be fixed, and they need to be fixed now."