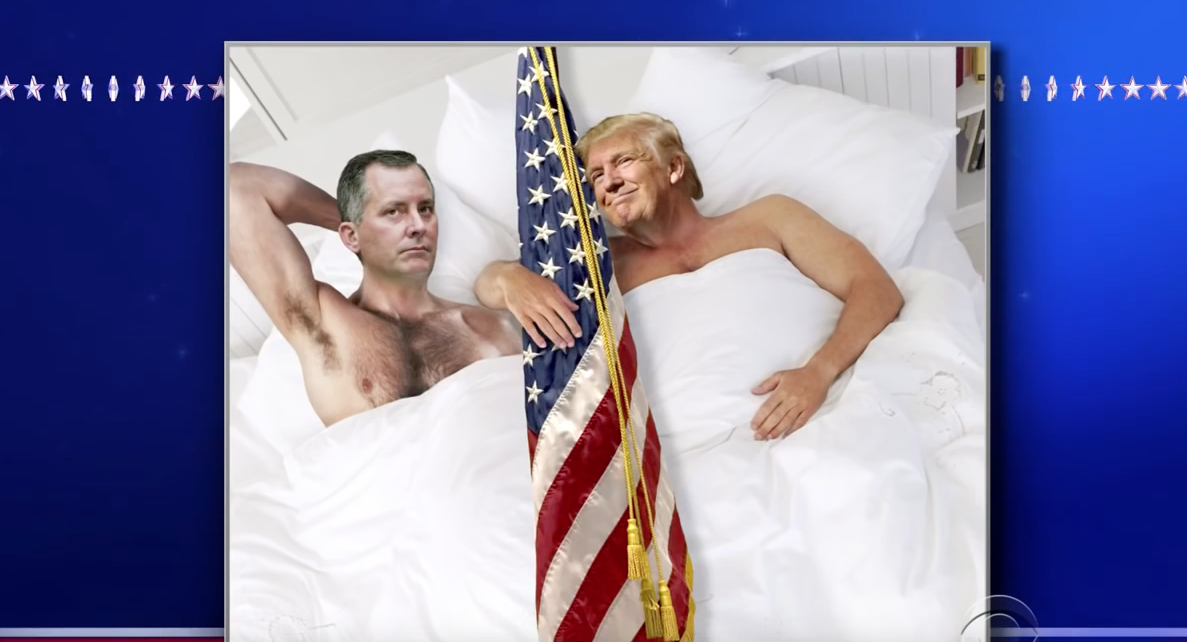 That controversial television ad that photoshopped Pinellas County GOP Congressman David Jolly with Donald Trump made for some fodder on a late night comedy show Tuesday, when "The Late Show's" Stephen Colbert referred to it during his monologue.
"Democrats couldn't find any photos tying Jolly to Trump, so they just photoshopped Trump with his arm around Jolly," Colbert said, showing a still photo from the ad.
"That is not fair, Democrats," he chided. "With photoshop you can make anyone seem like friends, even Hillary and Bill Clinton!"
The CBS late night talk-show host continued.
"And if you're going to photoshop somebody, at least make it interesting. Make it a three-way with Trump, Jolly, and the American flag," with an accompanying photoshopped picture ending the bit.
Jolly is running against Democrat Charlie Crist in Florida's 13th Congressional District. Unlike some Republicans, Jolly has not endorsed the Republican presidential nominee, and in fact at times has been quite critical of Trump, saying last December that his call for a ban on Muslims was a disqualifying act.
Nevertheless, the Democratic Campaign Congressional Committee ran the ad over the past several weeks, despite calls by Jolly's team to Crist and to local television stations to pull the ad.
Crist finally opted to do so on Monday, after the Tampa Bay Times editorial page called on him to do so.