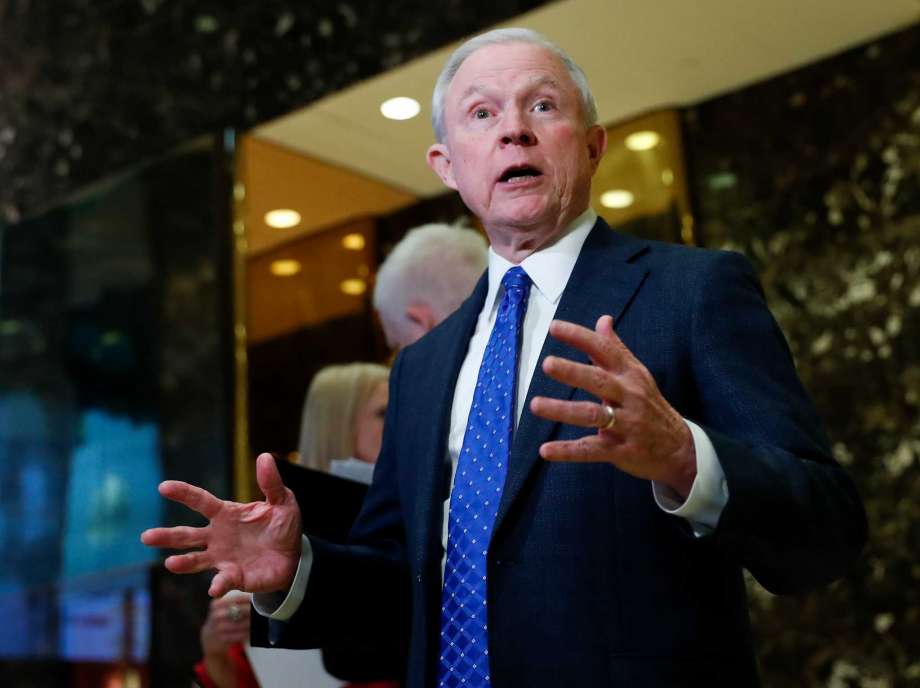 The head of a medical marijuana advocacy group is criticizing President-elect Donald Trump's pick of Jeff Sessions for U.S. Attorney General.
Steph Sherer, executive director of Americans for Safe Access, said in an email Friday that the Republican Sessions "has criticized the morality of cannabis users and has stated that cannabis is more harmful than alcohol."
Sessions, a former federal prosecutor, once "rebutted (President) Obama's observation that marijuana is safer than alcohol by citing a renowned expert on substance abuse: 'Lady Gaga says she's addicted to it and it is not harmless,'" according to Forbes.
On the other hand, Sherer said, Trump "repeatedly said he supports medical cannabis and that he believes states should be able to set their own policies in this area."
The president-elect "needs to reassure the more than 300 million Americans living under some sort of medical cannabis law that his attorney general will honor his campaign pledge to respect state medical cannabis programs," Sherer said.
"Plain and simple, medical cannabis is a critical therapy used by millions of patients to alleviate symptoms of epilepsy, chemotherapy, HIV/AIDS, chronic pain, and more," she added. 
Twenty-eight states and the District of Columbia have decriminalized medical marijuana under state law, according to the National Conference of State Legislatures. A ballot initiative giving Floridians a state constitutional right to medical pot passed earlier this month with 71 percent of the vote.
But marijuana is still outlawed by the federal government. The Obama administration has given states a pass, saying federal prosecutors should not charge those — particularly "the seriously ill and their caregivers" — who distribute and use medical marijuana under a state law.