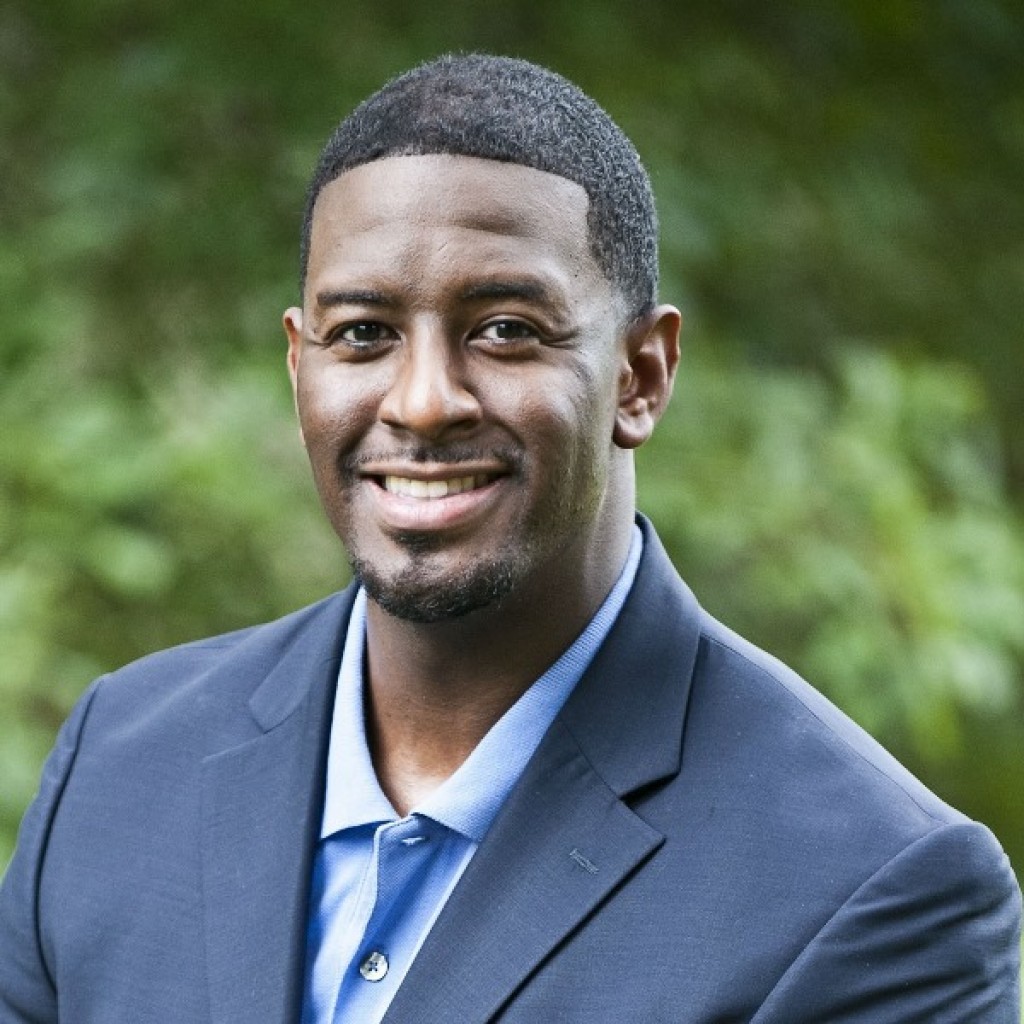 Tallahassee Mayor Andrew Gillum, a Democrat, Tuesday said he will run for Florida governor in 2018.
In a conference call with supporters, Gillum said he had a "clear and authentic voice to break through … and have an agenda for opportunity" for voters to identify with. He said he will focus on jobs and education.
He said an official announcement would come Wednesday.
"It's important to get out there and tell our story," he said. "I am jazzed up … It might be naiveté about what is around the bend."
Gillum, a 37-year-old, has been the capital's mayor since 2014. He first was a city commissioner, the youngest person ever elected to that body and is among the youngest people to run for governor.
In the call, Gillum said he has been in New York this week meeting with "a number of prospective donors and supporters."
"This is an improbable journey but a wholly possible one," he said. "Early on, the kind of support that makes something like this possible is people willing to say, 'I believe.' "
He intends to visit parts of the state "where they haven't seen Democratic candidates for governor."
The mayor also warned of hardball politics ahead: "These folks will try to paint me as something I won't recognize myself."
His announcement means the jockeying for the 2018 governor's race has officially begun; current GOP Gov. Rick Scott is term-limited.
On the Democratic side, former Congresswoman Gwen Graham, also of Tallahassee, has announced she is considering running. Other names mentioned include Democratic mayors Bob Buckhorn of Tampa and Philip Levine of Miami Beach.
Agriculture Commissioner Adam Putnam so far is the most likely Republican candidate to announce a run for 2018.
Gillum's star has been rising steadily, especially after disclosures that his name was on a short list to be running mate to then-presidential candidate Hillary Clinton.
He also flirted with running for the newly redrawn, Democrat-heavy 5th Congressional District that stretches from Jacksonville to Tallahassee. But Gillum stayed out of the race, and former state lawmaker Al Lawson, another Democrat, won the seat.