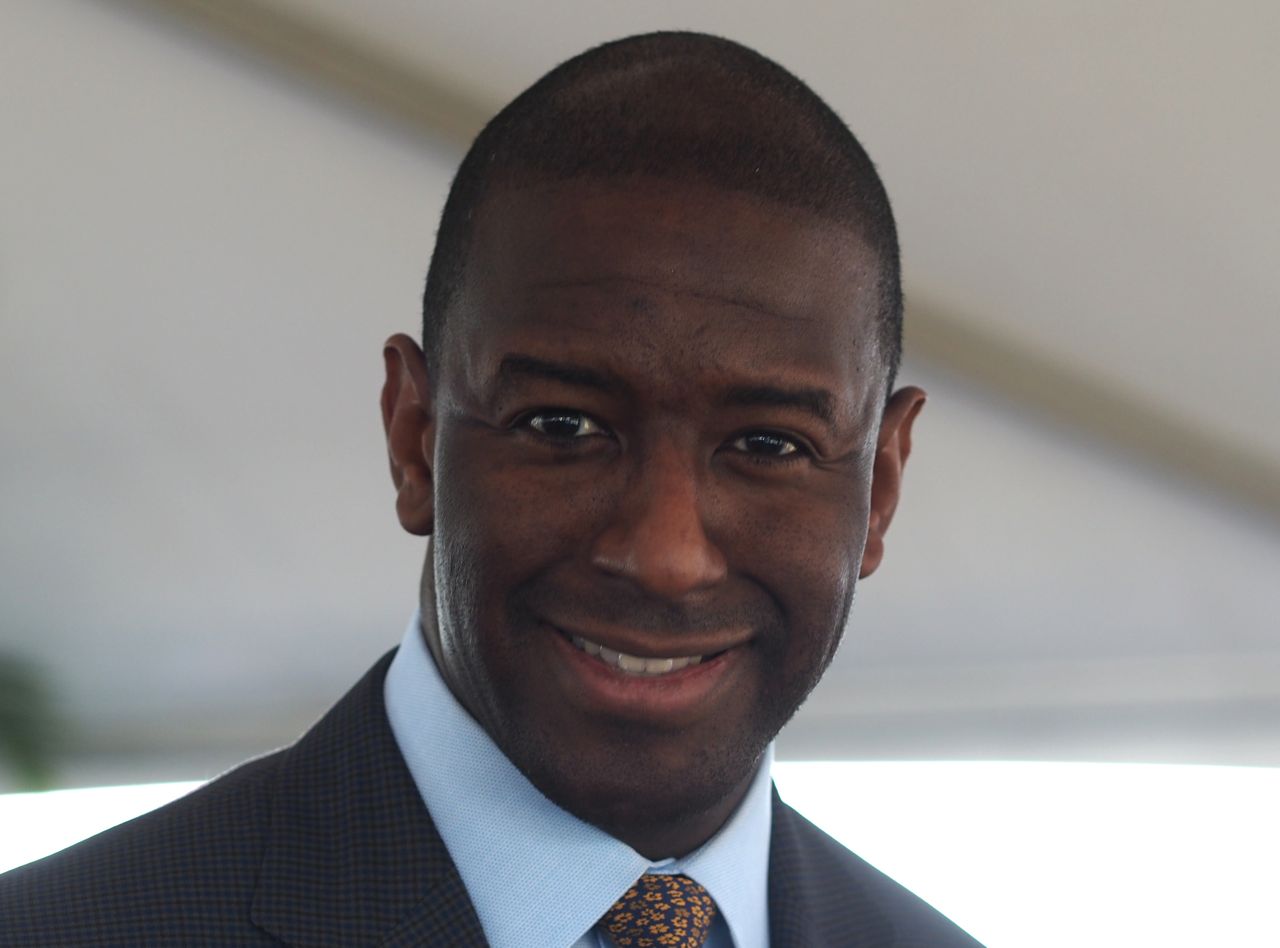 Democratic gubernatorial candidate Tallahassee Mayor Andrew Gillum announced Thursday that his official and unofficial campaign funds have combined to top $1 million in his quest for election in 2018.
The Gillum for Governor campaign and its aligned political committee, Forward Florida, have raised a combined $1,051,473 through the end of April, from more than 5,600 individual donors, and have $743,827 cash on hand, his campaign announced.
That means he had a combined income of just over $200,00 in April, though the campaign did not release specific numbers for either committee, and they have not yet been posted on the Florida Division of Elections website.
"Floridians are excited about the Gillum for Governor campaign, and our monthly fundraising report underscores their enthusiasm," chief strategist Scott Arceneaux stated in a news release. "We're on track to have the resources necessary to compete in all 67 counties and continue sharing Andrew Gillum's fresh vision of a clean break from the old ways of governing Florida."
The early money certainly assures an early campaign infrastructure, including Arceneaux, former executive director of the Florida Democratic Party. Yet the statewide campaign is likely to cost in the tens of millions of dollars. The last Democratic gubernatorial candidate, Charlie Crist in 2014, spent more than $40 million in his campaign, and was outspent, and lost.
One of Gillum's Democratic primary opponents, Winter Park businessman Chris King, raised $1.2 million in March, and has not yet announced any April figures. The other, former U.S. Rep. Gwen Graham of Tallahassee, just entered the race Tuesday and has not announced or filed any campaign finance numbers.
And newly-announced Republican candidate state Agriculture Commissioner Adam Putnam entered the race on Monday with $7.7 million in his Florida Grown Political Committee at the end of March.