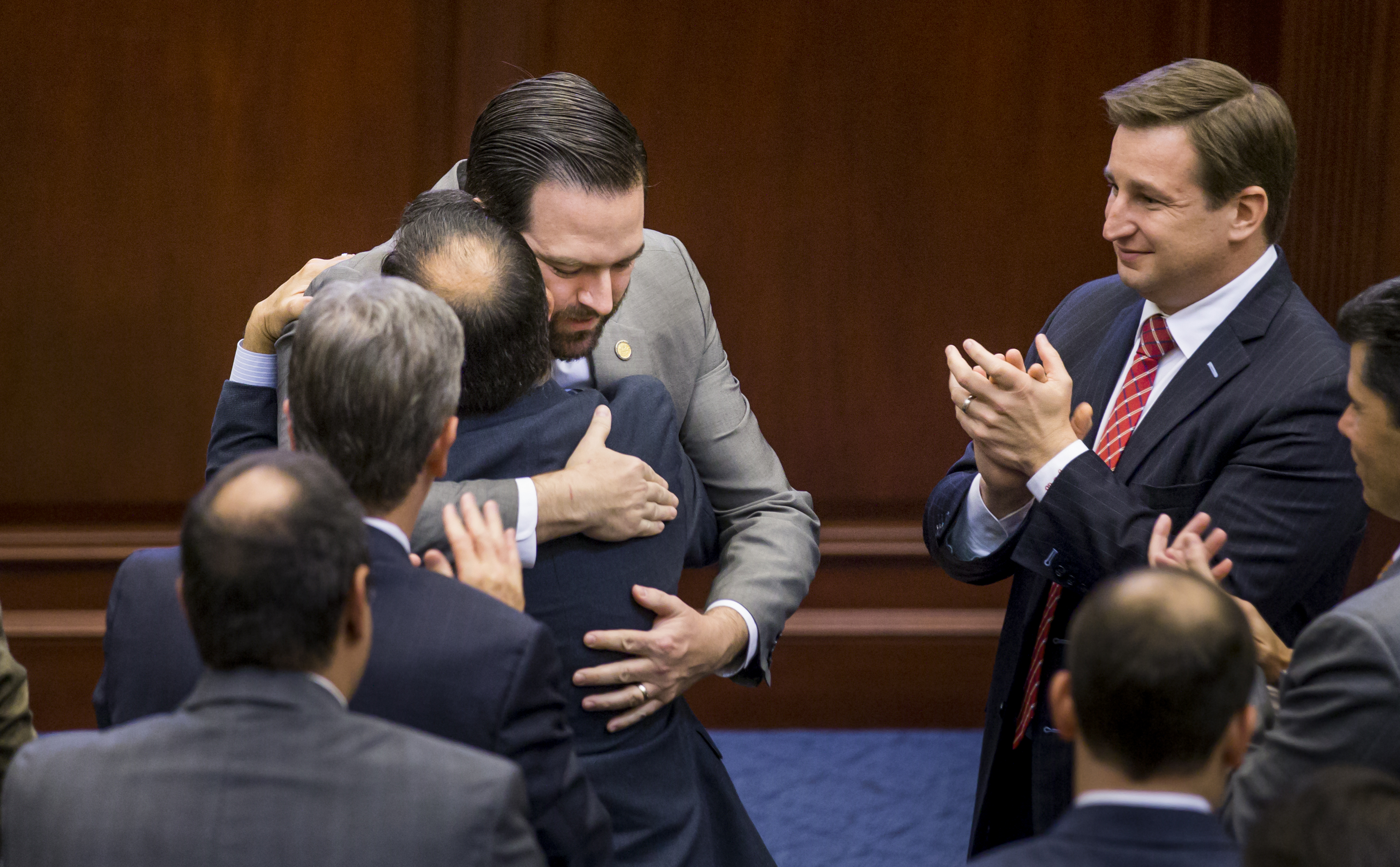 Rep. Jose Felix Diaz is officially saying goodbye to the Florida House.
The Miami Republican sent a letter to the Florida Division of Elections on May 17 resigning from the Florida House effective Sept. 26. Diaz, who is running in the special election to replace Frank Artiles in Senate District 40, sent similar letters to Gov. Rick Scott and Secretary of State Ken Detzner.
Florida law requires candidates who currently hold an elected position to resign their seat in order to run for another position, if the terms overlap. The law does not apply to candidates seeking federal office.
­Scott announced earlier this month the dates for the special election to replace Artiles, who resigned in April after he made national news after he accosted two black colleagues at a private club in Tallahassee. The special primary election is July 25, with a special general election on Sept. 26.
Republican Lorenzo Palomares Starbuck has also filed to run in the special election. On the Democratic side, former state Rep. Ana Rivas Logan and Annette Taddeo, who ran for Congress in 2016 and was former Gov. Charlie Crist's running mate in 2014, have announced they are running.
Rep. Daisy Baez dropped her bid for state Senate last week, amid reports she does not live in the House district she currently represents.