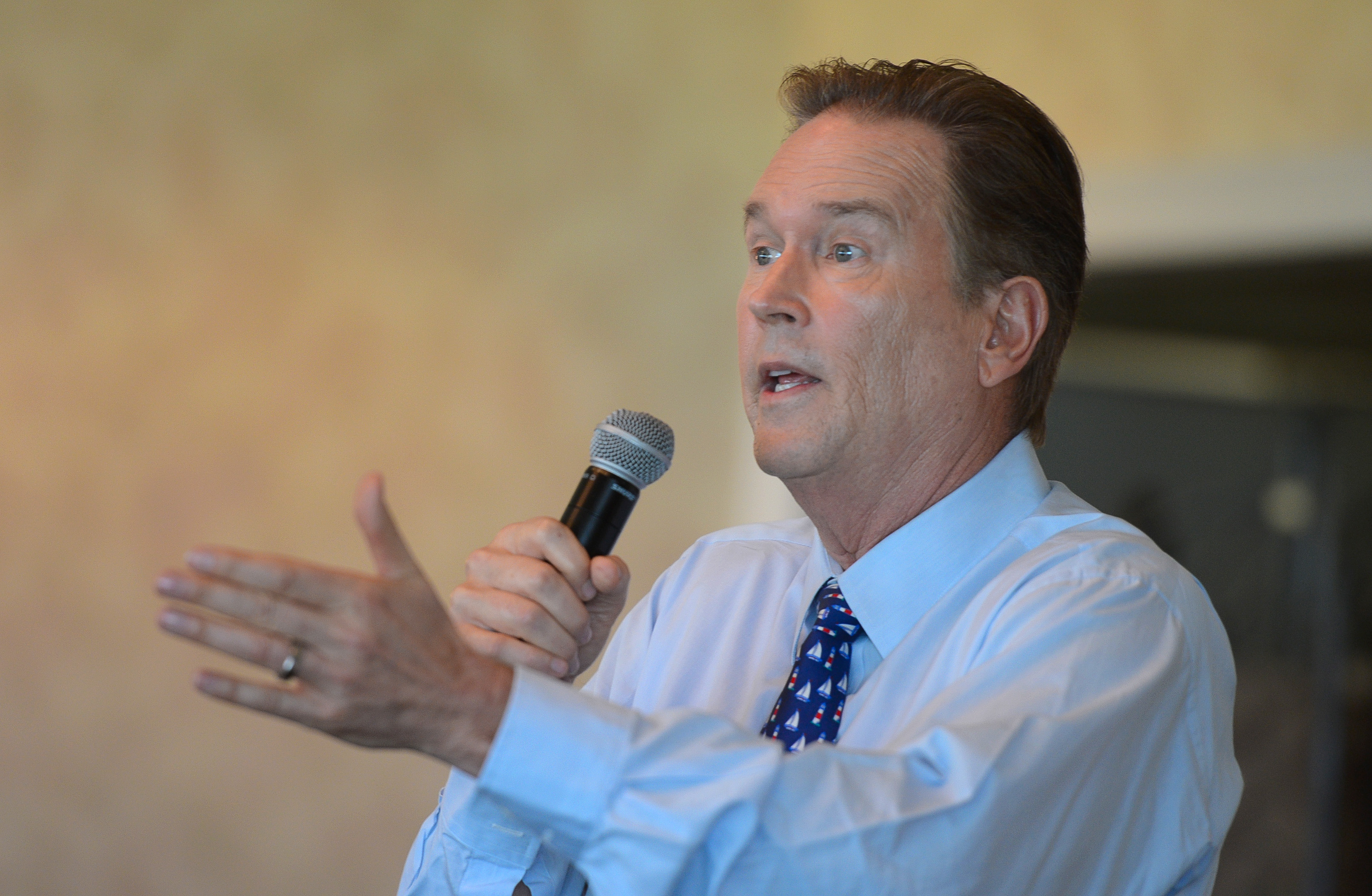 Sarasota Congressman Vern Buchanan said Monday he intends to support the federal-state program that provides health coverage to millions of children in lower-and middle-class families.
The Children's Health Insurance Program (CHIP) is up for renewal at the end of this month.
"This important program provides peace of mind to families that if their children get sick, they will get the medical attention they need," Buchanan said. "I grew up in a blue-collar home with five brothers and sisters, so I understand how important that is."
That appears to be the overriding sentiment on Capitol Hill, where the chairman of the Senate Finance Committee, Utah Republican Orrin Hatch and the committee's ranking Democrat, Oregon's Ron Wyden, announced last week that they had reached agreement on a plan to keep the program afloat.
CHIP covers more than 9 million kids, most from families not poor enough to qualify for Medicaid, the state-federal program that covers health care for people with low incomes. Income eligibility levels for CHIP vary widely among states, though most set thresholds at or below 200 percent of the poverty level — about $49,000 for a family of four. Unlike Medicaid, CHIP is usually not free to participants. Enrolled families pay an average premium of about $127 a year.
There is bipartisan support for the bill, though there are probably more Democrats than Republicans who support it in the House. In May, Republicans on the House Energy and Commerce Committee voted to cut $400 million from the program.
Tampa Representative Kathy Castor participated in a news conference late last month with other local Democrats urging Congress to reapprove funding for the program.
Buchanan voted for extending CHIP the last time its funding came before the House nearly a decade ago.
The legislation originally was created for the federal government and the states to share its costs, but the Affordable Care Act increased the federal share in each state by 23 percentage points. As a result, the federal government pays the entire cost in 11 states, according to The New York Times.
The agreement by the Senate leaders would gradually restore the financial partnership between the federal government and the states. The federal share would continue to be enhanced by 23 percentage points, as under current law, for two more years, in 2018 and 2019. The increase would then be halved, to 11.5 percentage points, in 2020, and would be eliminated in 2021 and 2022.