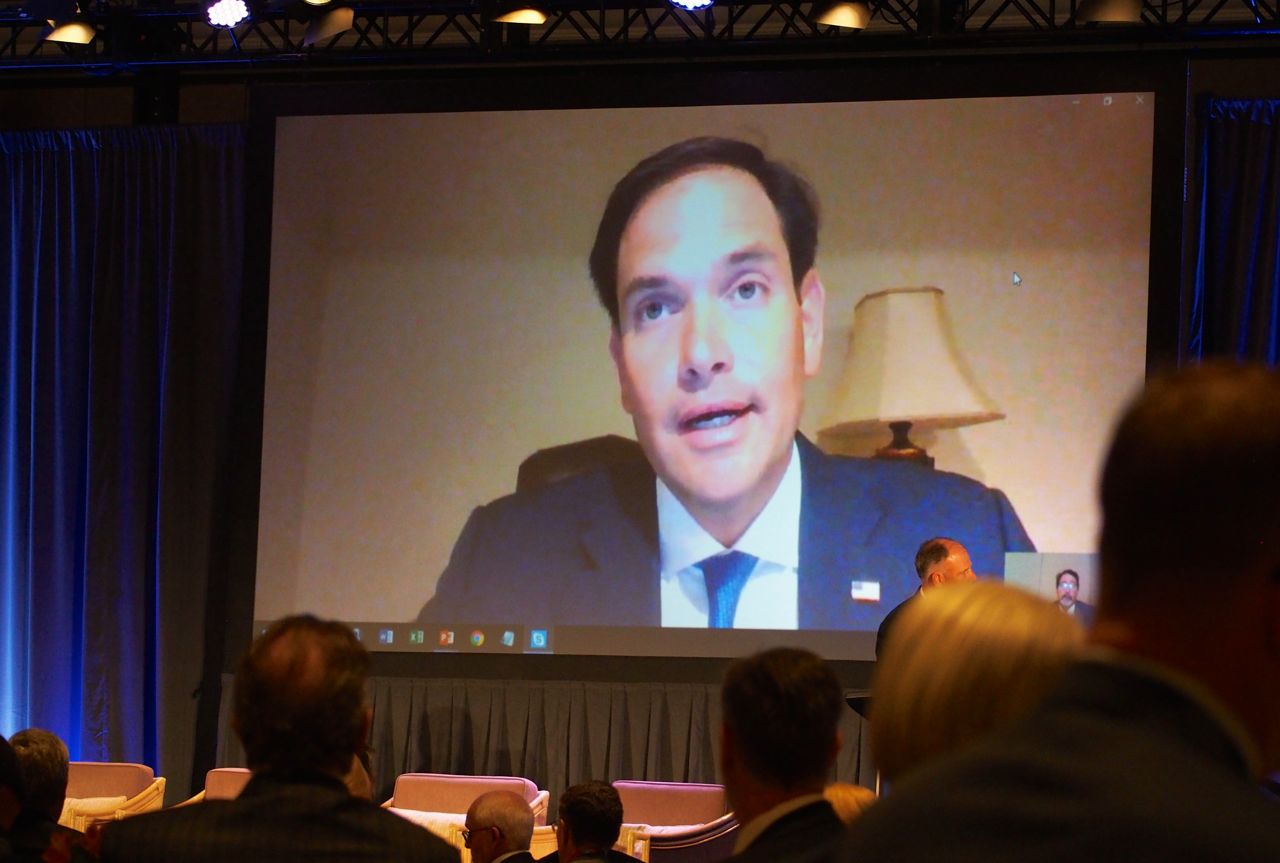 Speaking to the Florida Chamber of Commerce Thursday, Florida's U.S. Sen. Marco Rubio expressed confidence that the Senate will pass President Donald Trump's tax reform plan but also expressed concern about the details.
Appearing by Skype at the chamber's Future of Florida Forum luncheon in Orlando Thursday, Rubio raised concerns about the bill coming in "under modern conditions, today's standards" and noted it will be complicated.
"Obviously, there are some individual impediments we have to work through," Rubio said, without specifying what individual impediments he meant. "But by and large we have the votes we need for a forum that simplifies the tax code, makes us globally competitive, gives assistance to working families.
"I am generally optimistic," Rubio added.