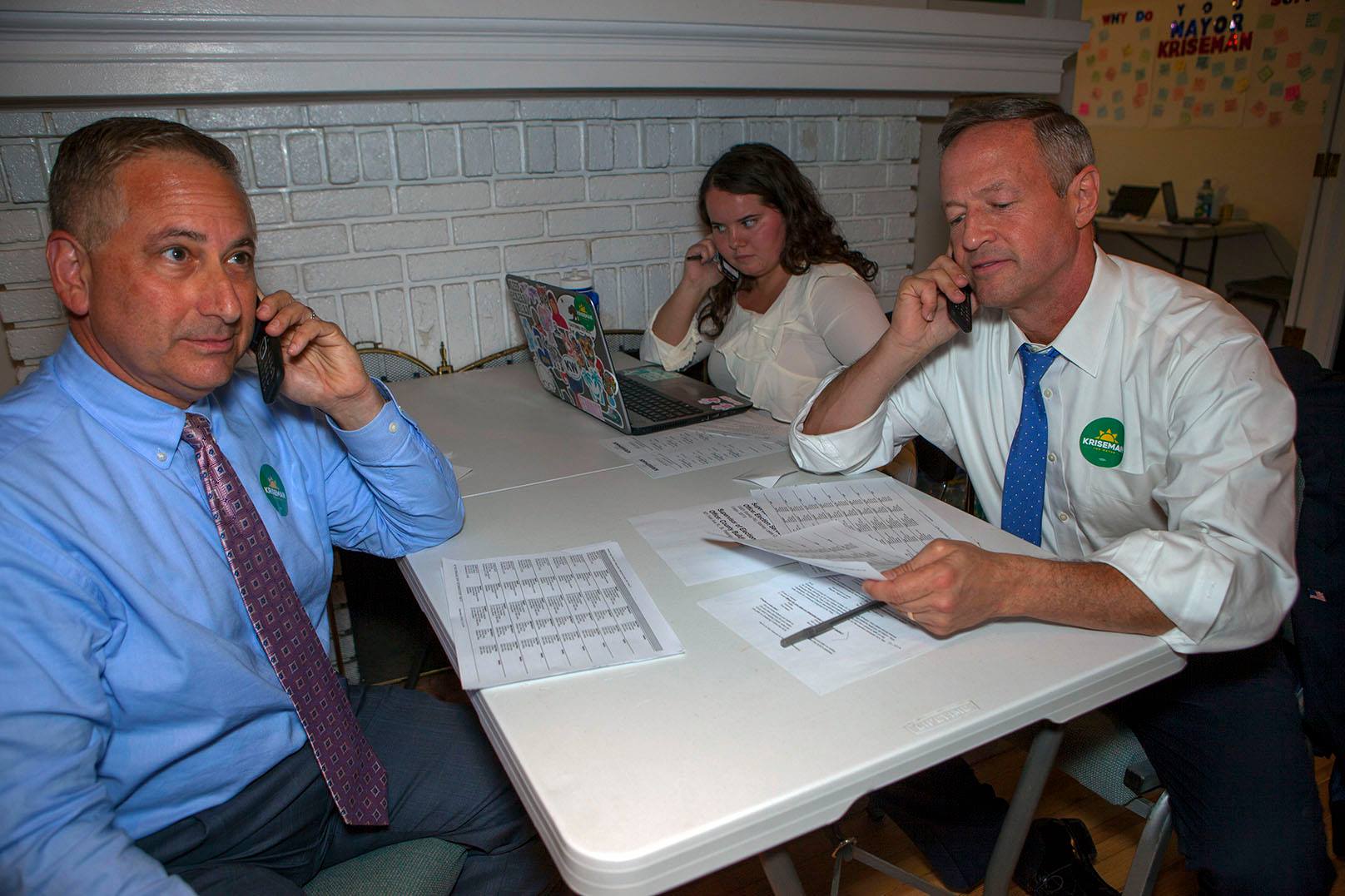 Rick Kriseman's campaign received another high-profile boost as Martin O'Malley made a trip to campaign headquarters early Monday evening.
A visit by the former Maryland Governor and 2016 Democratic presidential candidate was yet another indication of how serious the Democratic National Committee and Florida Democratic Party are in seeing Kriseman get re-elected as St. Petersburg mayor next week.
O'Malley has been making campaign appearances across the country for Democrats, and he says that a year after the county chose Donald Trump to lead the nation, Democrats have never looked better to Americans.
"People are in a much more thoughtful and reflective mood than a year ago, and so I think that people have come to appreciate that we actually have to make our government work, and I think that's going to work toward the benefit of Mayor Kriseman in this race," O'Malley said to reporters.
O'Malley's appearance comes three days after another Democratic Party star, former San Antonio Mayor and HUD Secretary Julian Castro, made his own trek to campaign for Kriseman. And they both came after Barack Obama and Joe Biden offered rare endorsements to Kriseman in this local race.
"They're supporting me for what I've been able to do in St. Petersburg and what I've been talking about for the future for St. Petersburg," Kriseman said about the endorsements from the former president and vice president, specifically referring to helping launched Obama's "My Brother's Keeper" initiative in the city and his strong vocal support for the Affordable Care Act.
"I think that's why you're seeing those folks and the governor being here and speaking on my behalf because we share common beliefs and values in a direction that we want to see not only the city, the but the state and country go," said the mayor.
O'Malley was the third wheel to the Hillary Clinton-Bernie Sanders battle for the Democratic presidential nomination last year before dropping out of the race after a disappointing finish in the Iowa caucus. He had been considered a leading progressive star after serving eight years as Maryland governor and the eight previous years (1999-2007) as mayor of Baltimore.
"When I served on city council I traveled to Baltimore to see some of the innovative things that this man was doing for his community and try to learn from them to bring those back here to St. Pete," Kriseman told the room full of supporters taking a break from phone banking to listen to the mayor and O'Malley.
As mayor, O'Malley introduced data-driven government reporting and management programs such as CitiStat and StateStat. Kriseman said that he's tried to take the things that he learned from O'Malley and implement some of them in St. Petersburg.
Mayoral opponent Rick Baker and the editorial page of the Tampa Bay Times criticized Kriseman for nationalizing the local, officially nonpartisan race, but O'Malley would have none of it.
"Mayor Kriseman believes climate change is real and he's certainly not a supporter of Donald Trump," he said. "Those are pretty good distinguishing features between him and his opponent here."
Meanwhile, as the mayor was hobnobbing with a former presidential candidate, Baker quietly informed the press via a photo emailed to reporters he has been endorsed in next week's election by all five living former mayors of St. Petersburg: Don Jones, Bob Ulrich, Dave Fischer and Bill Foster.
"I am excited and pleased that Rick Baker is offering his experience and service to again lead our city. St. Petersburg has been an important part of my life for over 60 years and Rick Baker's years as mayor were exceptional," said Jones, who served as mayor from 1967-1969.
"The mayors who have helped build the great city we enjoy today care deeply about our future.  Having their support means the world to me" said Baker.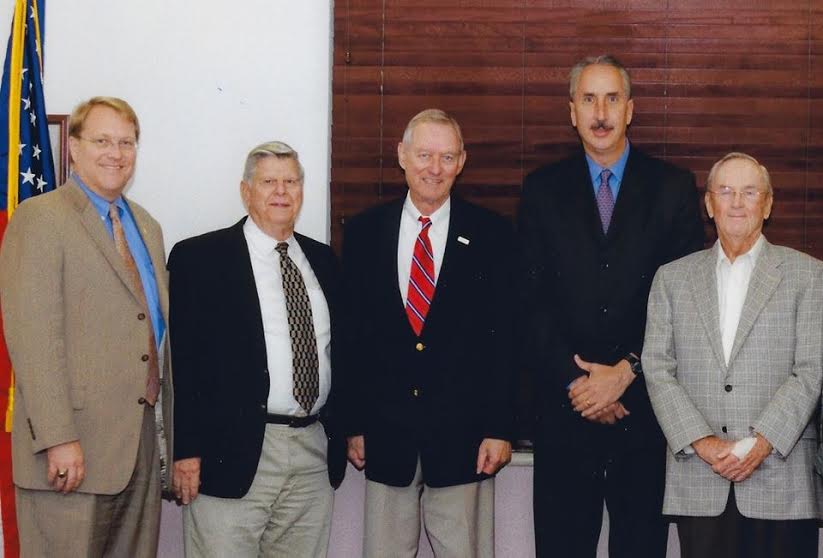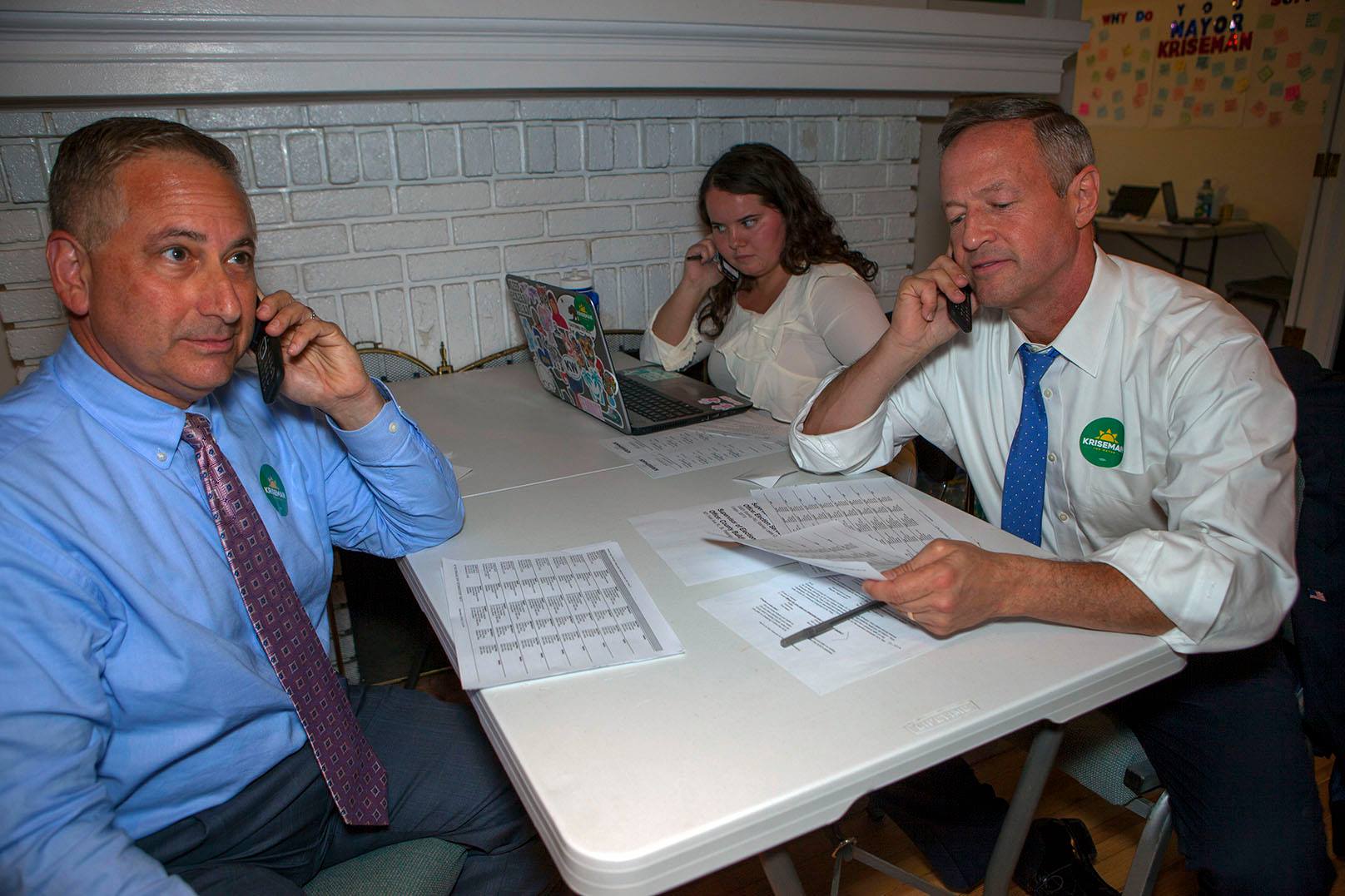 (O'Malley photo: Kim DeFalco).