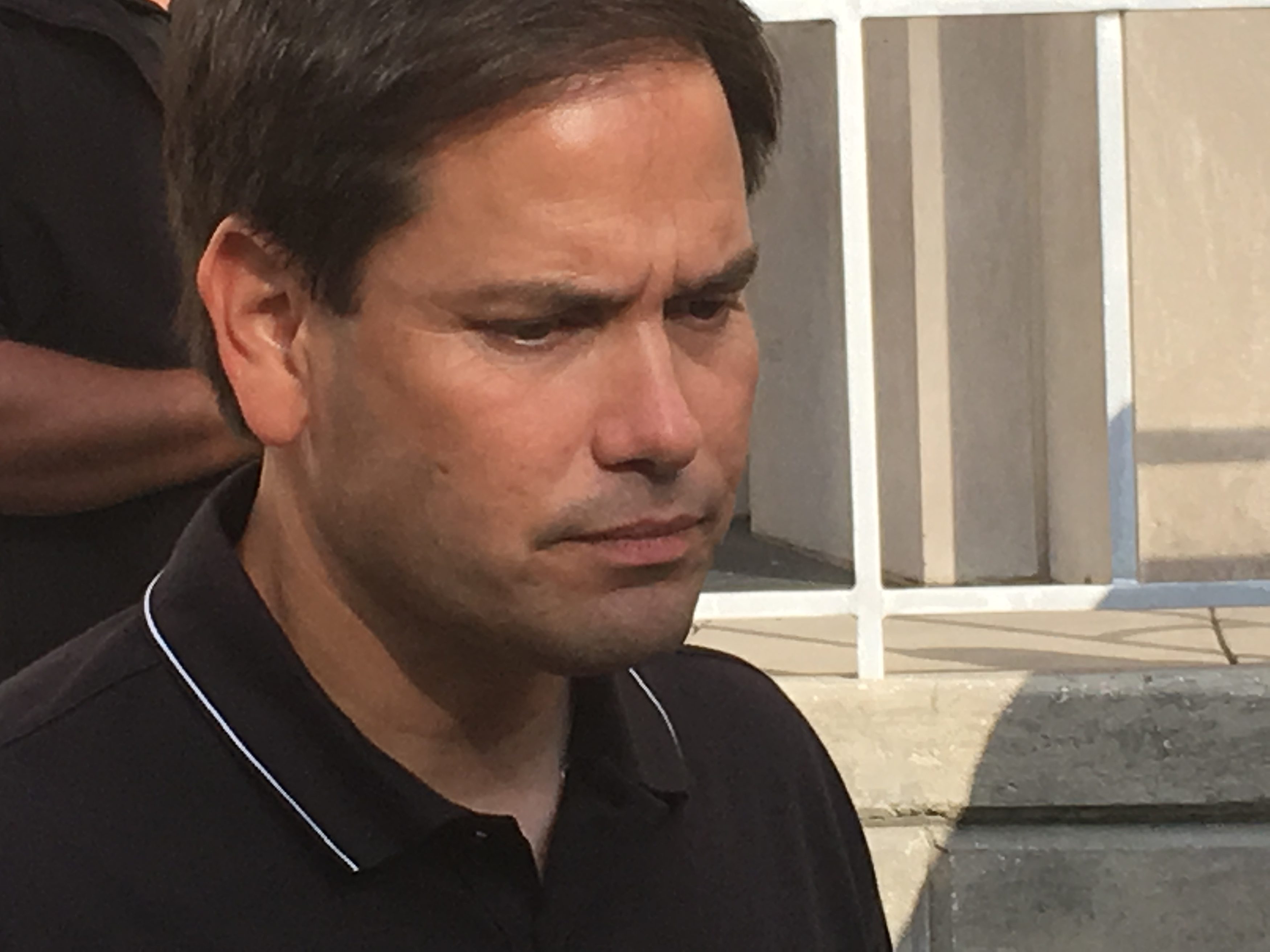 Update:
Jack Latvala resigned from the Senate Wednesday afternoon. In a resignation letter to Senate President Joe Negron, Latvala wrote: "I have never intentionally dishonored my family, my constituents or the Florida Senate.
"My political adversaries have latched onto this effort to rid our country of sexual harassment to try to rid the Florida Senate of me," Latvala said, before maligning "supposedly [sic] leaders in the Republican party calling for me to resign. All of this occurs today even though we still have anonymous accusers with no opportunity for me to have the privilege our U.S. Constitution affords to confront our accusers in cross-examination."
__
As embattled Sen. Jack Latvala deals with an unspecified medical procedure, Florida Republicans are performing his political autopsy in the wake of the devastating Special Master's report.
The latest major Republican to call for Latvala to leave the Florida Senate: U.S. Sen. Marco Rubio.
In a pen-and-pad briefing in Washington Wednesday morning, Rubio said that, though he hadn't read the report and its charges that range from offering to trade votes for sex to serial sexual harassment, if "what articles put out are true," Latvala should resign for those "grotesque" actions.
Rubio is the latest high-profile Republican to call for Latvala's resignation.
Gov. Rick Scott, in a brief statement, said that since "the special master report is complete and probable cause has been found, it is time for Senator Latvala to resign. Resigning is the best thing he can do now for his constituents, colleagues and the state."
Agriculture Commissioner Adam Putnam — a primary opponent of Latvala — weighed in almost immediately after the report dropped Tuesday evening.
"Now that the investigation is complete and its findings of probable cause and the referral of the most serious allegations to law enforcement, it is time for Senator Latvala to resign," Putnam said.
Even as the state's most prominent Republicans are condemning Latvala and calling for him to exit the stage, some are conspicuous in their silence.
Blaise Ingoglia, chair of the Republican Party of Florida, has not responded to media inquiries from this outlet on this matter.
Since September, the Florida GOP has banked $170,000 from Latvala's political committee.
Florida Politics asked Ingoglia if the cash-strapped party plans to refund that money, but have yet to hear back.