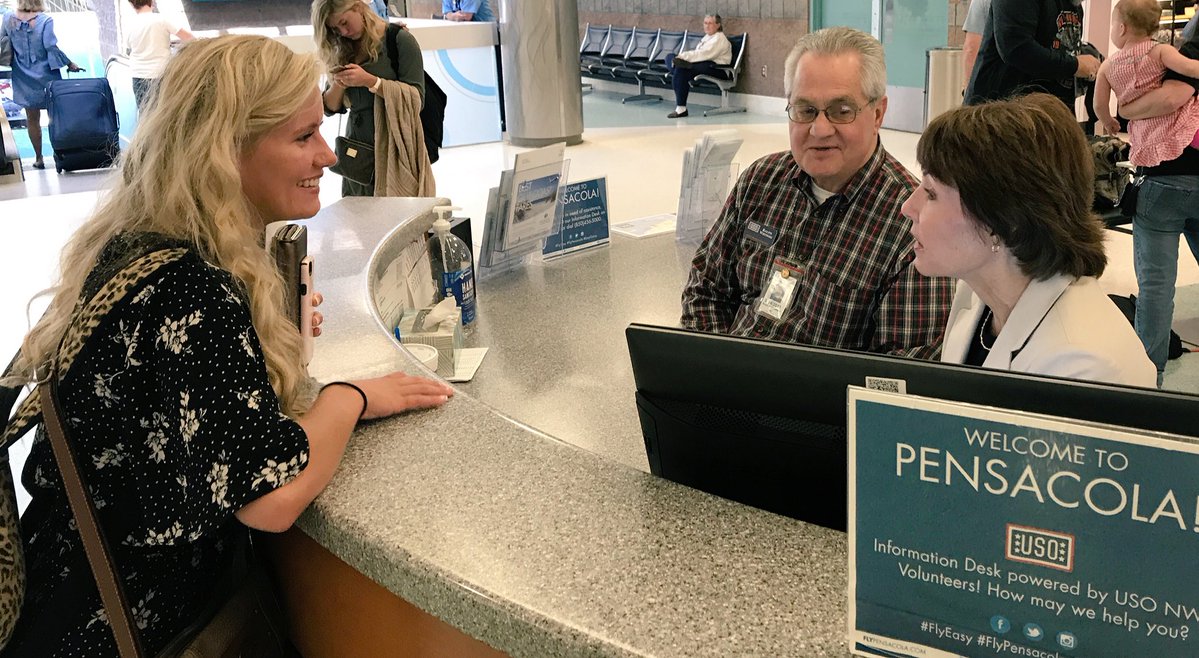 Gwen Graham brought her campaign to the western portion of the Panhandle on Tuesday to welcome home returning service members. 
It marked the Democratic gubernatorial candidate's 55th 'workday,' a Graham-family tradition first set out by her father, former Governor and U.S. Senator Bob Graham. 
"Florida should welcome and support all those who are serving our country in uniform today and the 1.5 million veterans who call our state home," Graham said in a prepared statement.
Alongside United Service Organizations, a nonprofit tailored to help America's military service members, Graham greeted troops, staffed the information desk, and helped prepare care packages at Pensacola International Airport.
Detailing the importance of USO's work, USO area supervisor Nicole Boonmast said: "I'm glad that Gwen had the opportunity to learn about our services and see what we do here today."
During her tenure in Congress, Graham served on the House Armed Services Committee. Her first bill, the Veterans, Education, Training Act, laid out a plan to bring personal care coordinators to returning vets to aid them through their injuries and help them navigate through government protocols. A press release from Graham's campaign said her efforts pressured the government into providing more recovery coordinators. The Graham camp also cited other pro-military actions in Congress, including launching a program to encourage businesses to hire more veterans, honoring soldiers with overdue medals, and returning $2.5 million to vets and their families.
If elected, Graham said she will "always work for our service members and the military bases across our state."
Graham will face former Miami Beach Mayor Philip Levine, Tallahassee Mayor Andrew Gillum and Orlando Businessman Chris King in the August 28 primary. Republican candidates include U.S. Rep. Ron DeSantis and Agriculture Commissioner Adam Putnam.