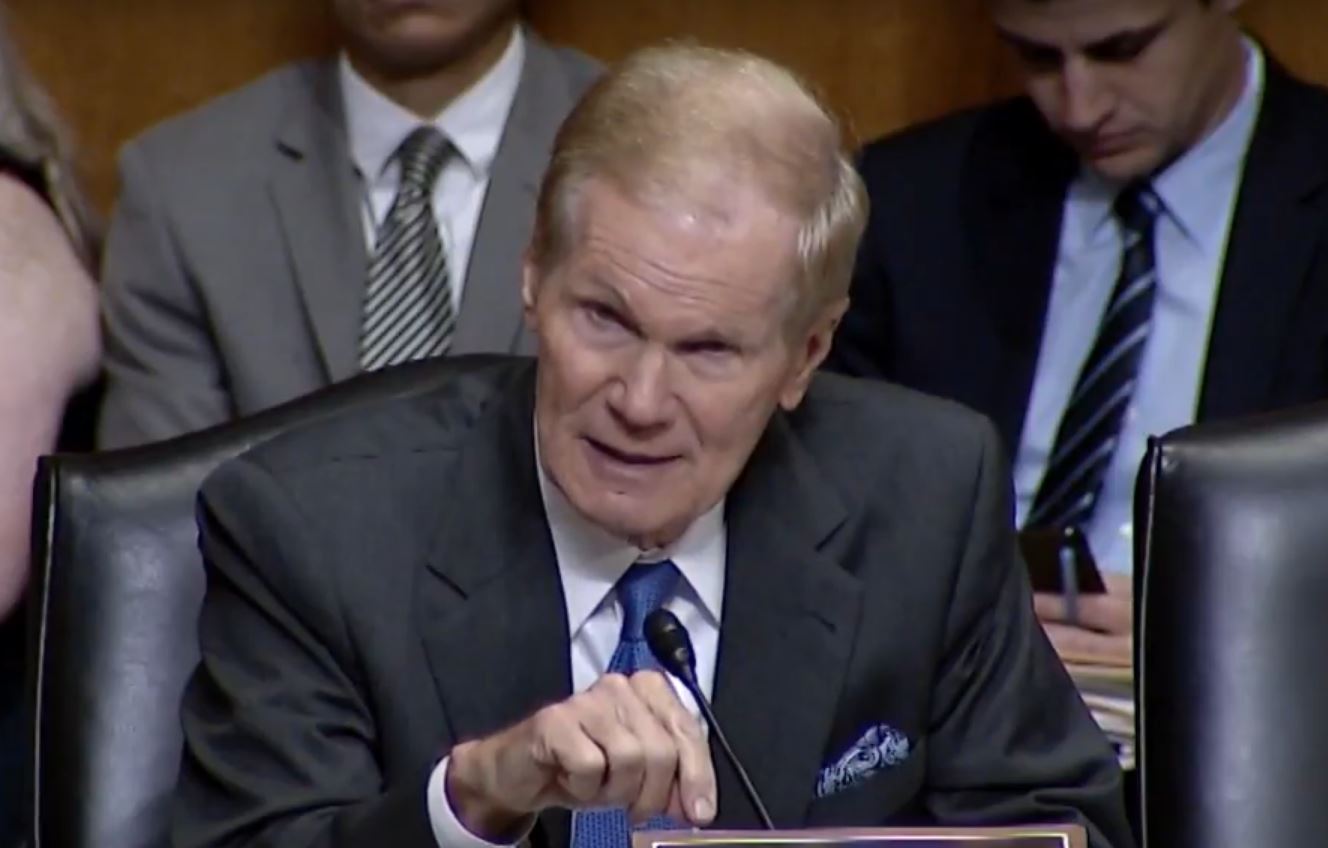 Bill Nelson has been asking questions since last week about the 70 migrant children housed at a Homestead facility after being separated from their parents.
On Tuesday, he was able to get some answers during an interview with Secretary of Health and Human Services Alex Azar.
The conversation, which took place during a Senate Finance Committee hearing, started off tense as Nelson questioned Azar over the fate of those 70 children. After Nelson was denied entry to that Homestead facility, President Donald Trump signed an Executive Order seeking to keep migrant children together with their parents when apprehended at the border.
Trump also said children already separated from their families would be reunited.
Nelson was eventually granted access to the Homestead center this past weekend. After pressing Azar, Nelson learned that most of those 70 children remain there, with several still unable to contact their parents.
"On Saturday, I was not allowed, in the detention facility in Homestead, Florida, to speak with the 70 children that I was told that were there that had been separated from their parents," said Nelson. "Do you know what has changed since Saturday with those 70?"
Azar's reply didn't deal with that question; instead, he addressed why Nelson was not allowed to speak with the children.
"These are minor children. They're not there to be deposed or interviewed, so I do want to be careful about that."
He continued, "We are doing our best and our utmost to be respectful of those children."
That's when Nelson cut him off: "Mr. Secretary, I didn't ask that. I asked what has happened since Saturday to those 70 children."
Azar did not directly answer but gave a general overview of the government's process.
"They would either continue to be in our care, or if they have reached a point where a sponsor who is in the United States, who is a parent or a relative, has been vetted and has been approved for sponsorship, they would have been released as expeditiously as possible to those sponsors."
After some more back-and-forth, Nelson once again pressed Azar on the administration's promise to bring those separated children back to their parents. "What is the plan to reunite 2,300 children?"
Azar replied that they must vet the parents to confirm the child does belong to them and make sure they aren't traffickers or smugglers posing as parents. "At that point, they will be ready to be reconnected with their parents."
He also echoed Trump's call for legislation allowing families to stay together.
"We're not allowed to have a child be with a parent who is in custody of the Department of Homeland Security for more than 20 days. And so until we can get Congress to change that law to the forcible separation of the family units, we'll hold them or place them with another family or relative in the United States."
Nelson says HHS arranged a follow-up call with the Homestead facility after his discussion with Secretary Azar. During that call, Nelson says he was told that 62 of the 70 children had been able to contact their parents. The remaining eight had not.
Per Nelson's conversation, HHS officials say they were not able to locate the parents of those eight children, possibly because they had already been deported.
Of the 62 who had contacted their parents, only two requested the kids return to their home countries. The remaining 60 asked HHS to place them with sponsors or relatives in the U.S.
According to Nelson, HHS said the children would not be reunited with their parents at detention facilities. Instead, the agency may set up what they're calling "family camps" where families could be detained together.
Nelson says he asked HHS how those "family camps" would work and was told officials were still figuring that out.