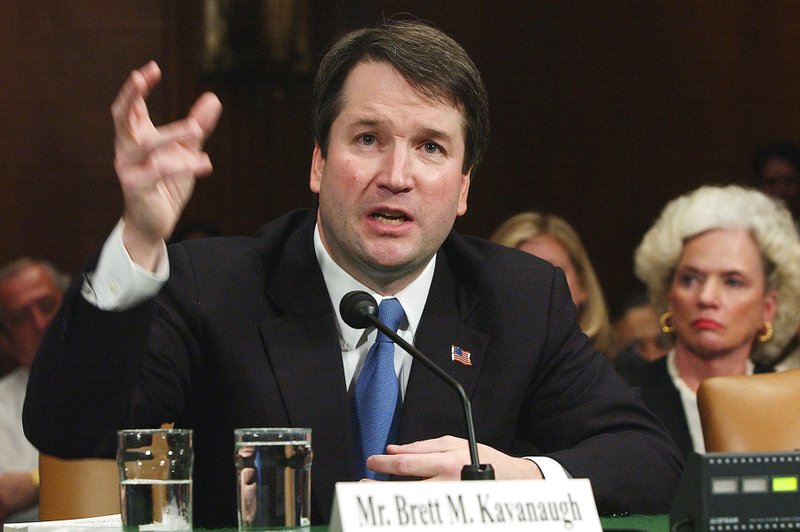 President Donald Trump announced his nominee to replace retiring Supreme Court Justice Anthony Kennedy Monday night: Brett Kavanaugh.
Kavanaugh, 53, has been a judge on the federal appeals court in Washington since 2006. And depending on which side of the aisle is asked, his nomination is either a godsend or a nightmare.
For conservative group Americans for Prosperity-Florida, it's the former. Minutes after Trump introduced Kavanaugh on live TV, the Koch brothers-backed group lauded the president and his nominee.
"We commend President Trump for nominating Judge Kavanaugh and keeping his promise to select a jurist with a sterling record of judicial restraint and a commitment to the Constitution, both of which are vital to serving on the highest court," the group said in a statement.
AFP-FL also put Democratic U.S. Sen. Bill Nelson on notice —it plans to spend seven-figures on ads and grassroots mobilization to drum up support for Trump's second SCOTUS pick.
"Sen. Nelson put politics above country when he stated before a nominee was even announced that he was likely to oppose the confirmation of Judge Kavanaugh. But Judge Kavanaugh's record deserves his consideration and support. Floridians deserve Senators with objectivity during this process – Senators who will assess the nominee based on his interpretation of the Constitution, instead of coming to a pre-determined conclusion based on D.C. politics. We urge Sen. Nelson to support Judge Kavanaugh and put Floridians over politics."
For Floridians for a Fair Shake, Kavanaugh's nomination is seen as a "grave threat health care access."
"Unable to repeal health care outright, the president and Congressional Republicans have resorted to sabotage, which is driving up costs, limiting access, and creating instability in the health care market," said the progressive group's communications director, Stephen Gaskill.
"Now, President Trump has the opportunity to deliver a death blow to the Affordable Care Act and reproductive rights. Brett Kavanaugh's record proves him to be an extremist who will undercut the progress we've made in bringing affordable health care to everyone. His nomination must not lead to confirmation for this lifetime seat."
The Florida Why Courts Matter Coalition was equally dour, with executive director Mark Ferrulo saying the nomination would "roll back a century of progress on civil and human rights."
"Whether you care about access to health care, reproductive rights, voting rights, protecting our environment, LGBT equality, or criminal justice reform, the fate of them all hang in the balance," he said.
"Kavanaugh tried to sabotage the Affordable Care Act. He believes the Consumer Financial Protection Bureau is unconstitutional and time and time again he has sided with large companies over the interests of consumers. And Kavanaugh's writings clearly demonstrate that he would allow Donald Trump's abuses of power to go unchecked.
"Recent Supreme Court decisions are a stark reminder of the damage already wrought by one Trump appointment to the high court. Worker's rights, women's access to health care and voting rights have all been diminished during the just concluded Supreme Court term."
Due to changes made during the confirmation process for Justice Neil Gorsuch, it will only take 51 votes to confirm Kavanaugh in the Senate.
Republicans hold a 51-49 majority in the Senate, and even with the extended absence of Arizona U.S. Sen. John McCain, a GOP senator would have to break rank in order for Kavanaugh's nomination to not result in him getting a seat on the Supreme Court.