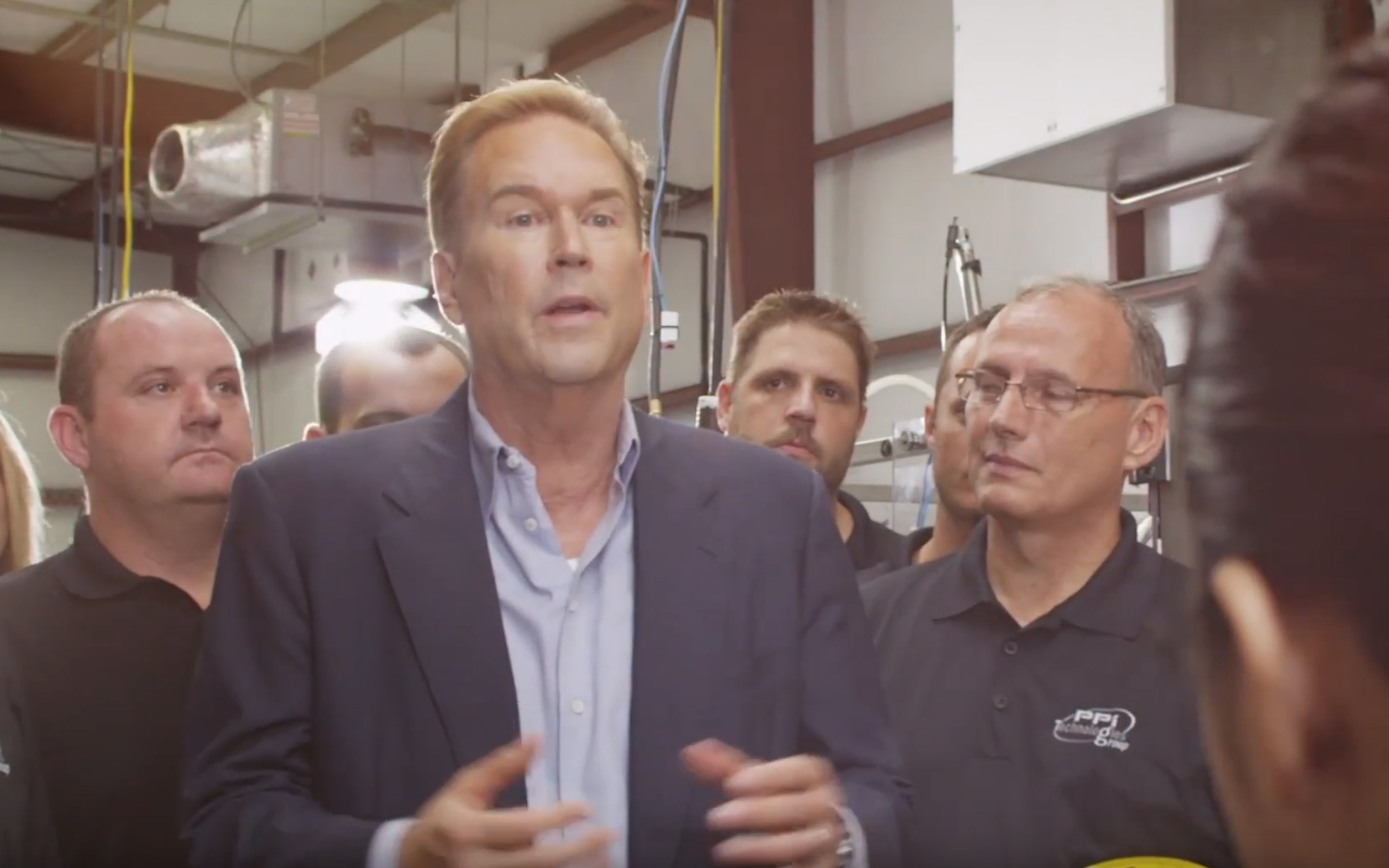 U.S. Rep. Vern Buchanan has put out a new TV ad in his Sarasota-based district highlighting his "effective and bipartisan record" representing Florida's 16th Congressional District.
The 30-second spot, titled "Effective Leader," has started airing on cable and local television stations throughout Sarasota, Manatee and Hillsborough counties.
"In a town notorious for gridlock and dysfunction, this man stands apart," the ad narrator states. "Congressman Vern Buchanan, rated one of the nation's most effective lawmakers. A successful businessman, Buchanan brought his 'can do' attitude to Congress. Vern believes nothing is impossible if we work together. Vern Buchanan: Effective, bipartisan, getting the job done."
Interspersed among the clips of Buchanan talking to constituents are several news clippings backing up Buchanan's claims of effectiveness and bipartisanship.
Those articles mostly reference his high scores from The Center for Effective Lawmaking, which ranked him in the top 12 percent for effectiveness based on his legislative accomplishments — he has the best score of any current Republican from Florida. Also cited is a recent study from The Luger Center that put him the top 15 percent for bipartisanship among for the 115th Congress.
Though CD 16 is considered a moderately safe Republican seat, Buchanan has shied away from throwing red meat at to the GOP base this campaign cycle. His previous ads have heralded him as an "independent leader" and highlighted his record combating the opioid epidemic while not calling attention to his party affiliation.
He's likely to face Sarasota attorney David Shapiro, a Democrat, in the November general election.
Through the end of the second quarter, Buchanan had about $2.5 million in campaign funds at the ready. Shapiro has not yet announced his Q2 haul, but he had about $500,000 in the bank at the end of the first quarter.
CD 16 all of Manatee County, southwestern Hillsborough County and northern Sarasota County. University of Virginia political scientist Larry Sabato's Crystal Ball rates the district as "likely Republican" in the fall.
Buchanan's ad is below.