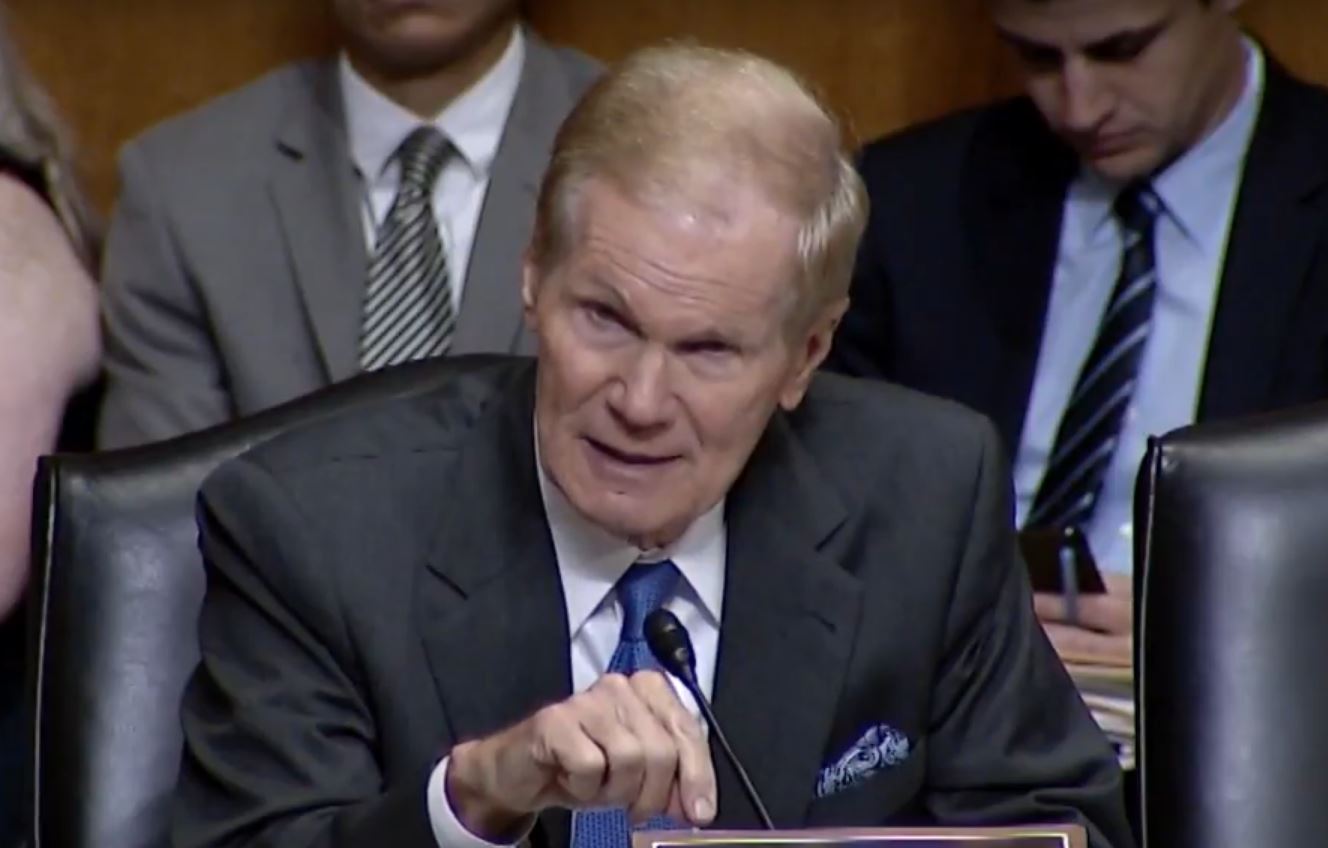 U.S. Sen. Bill Nelson, a Democrat facing a tough battle for re-election, filed a bill Wednesday that could help him with a key demographic: veterans seeking relief through medical cannabis.
Federal law bars VA doctors from prescribing medical marijuana to veterans. That's not right. I just filed a bill to let these doctors prescribe medical marijuana to vets in Florida and the 30 other states where patients are legally allowed access to it. https://t.co/L5Pofyb7XG

— Bill Nelson (@SenBillNelson) September 5, 2018
The "Veterans Medical Marijuana Safe Act" would offer five years of "safe harbor" protection for veterans who use cannabis or its derivatives. Additionally, the bill compels the VA to conduct research on how medical cannabis alleviates pain and battles opioid abuse (an all-too-frequent cause of death for veterans.
"Chronic pain affects … almost 60 percent of veterans returning from the Middle East," along with "more than 50 percent of older veterans," the bill asserts.
"Federal law prohibits VA doctors from prescribing or recommending medical marijuana to veterans," Nelson noted. "This legislation will allow veterans in Florida and elsewhere the same access to legitimately prescribed medication, just as any other patient in those 31 states would have."
A wide variety of advocacy groups for veterans and cannabis policy reform support the bill. Among them: American Academy of Pain Medicine, Veterans Cannabis Project, Veterans for Medical Cannabis Access, Americans for Safe Access, NORML, Marijuana Policy Project, Drug Policy Alliance, Multidisciplinary Association for Psychedelic Studies, Veterans Cannabis Coalition and National Cannabis Industry Association.
Nelson has evolved on the issue of medical cannabis this year, though he has yet to advocate for rescheduling the plant or its derivatives.
In June, he launched sharp criticism of Gov. Rick Scott for "trying to torpedo the constitutional amendment for medical marijuana prescribed by a doctor. Scott and Nelson diverge on the utility of smokable medical cannabis.
Polling suggests that voters are with the Senator, not his challenger, on the issue of cannabis.
A survey from St. Pete Polls shows 74 percent of likely voters favor medical cannabis under a doctor's prescription, with 20 percent in opposition to that course of treatment.
The same survey shows that 66 percent of voters agree with Nelson that cannabis should be smokable, a position Scott resists.
The survey also revealed that Scott is underwater with voters regarding implementation of the state's medical cannabis legislation, with 45 percent disapproving and just 30 percent in support.