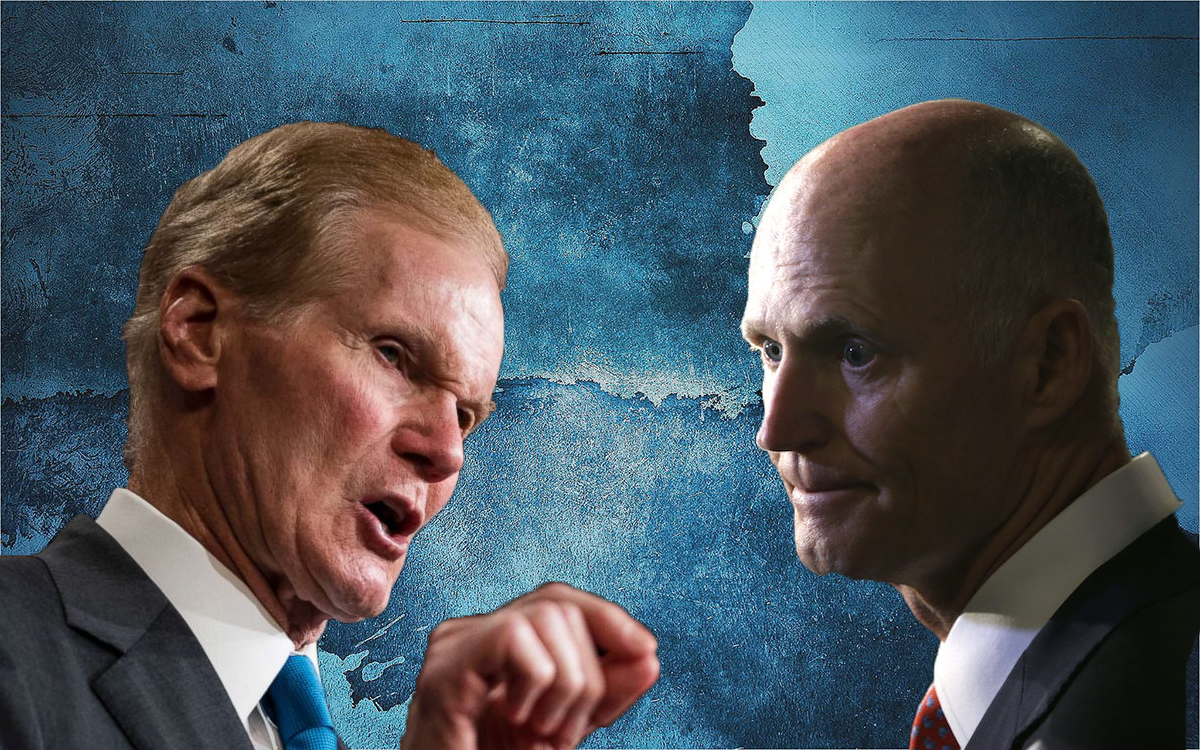 On the same day a Quinnipiac poll showed U.S. Sen. Bill Nelson up seven points over Gov. Rick Scott, a Marist/NBC News survey revealed Nelson is also ahead, but by less.
The poll conducted from Sept. 16-20 showed Nelson up 48 to 45 percent, a lead inside the 4.7 point margin of error.
One reason Nelson is up: per the survey, voters are beginning to sour on Scott, whose unfavorable rating of 45 leaves him at a paltry +1. Conversely, 44 percent of likely voters like Nelson, and 36 percent do not, giving him a mpre palatable +8.
The Q poll saw women with a 17 point lean to Nelson; the NBC/Marist poll shows the Senator up 13 (53 to 40), illustrating that the gender break to Nelson is now becoming a poll trend.
Independents are also breaking Nelson's way (53 to 37), and with Scott's unfavorable rating climbing, reversing that trend will be a challenge for the challenger.
The Scott/Nelson race is one of the most expensive in the country, with Nelson struggling to match Scott's pace in the air war. A new ad attacking Nelson for being too old, too far left, or too absent from the Senate drops seemingly every day.
However, the polls suggest that the big spend may be having diminishing returns, with Nelson's moderate persona seeming to pay off in the polls.
With six weeks until Election Day, they will soon reflect the trends of actual voters.