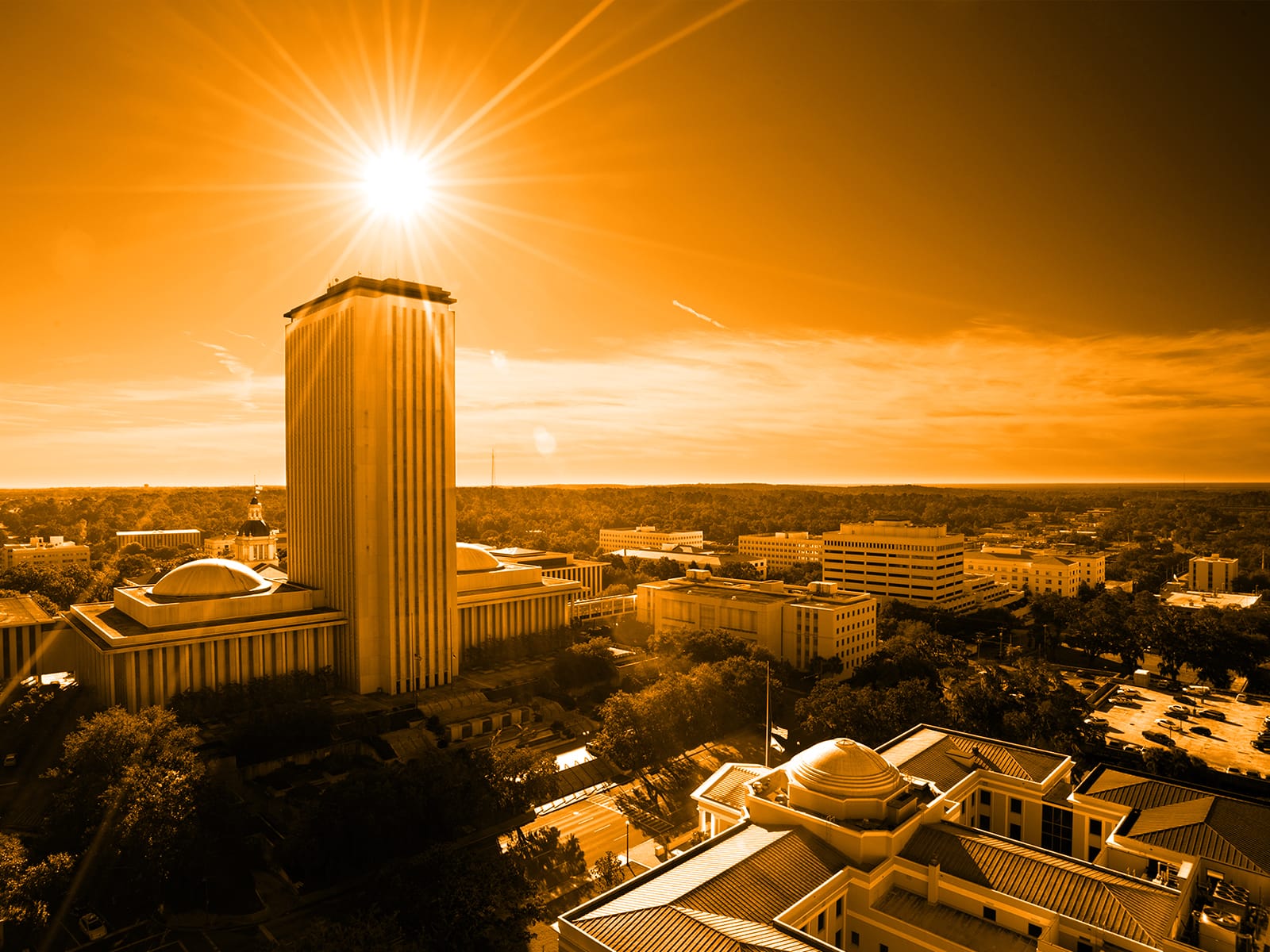 Your morning review of the issues and players behind Florida politics.
It's Democratic debate night in America. Again.
Pete Buttigieg's dramatic rise from little-known Indiana Mayor to a leading Democratic presidential candidate faces its toughest test tonight, with rivals poised to lob debate-stage attacks to stall his momentum.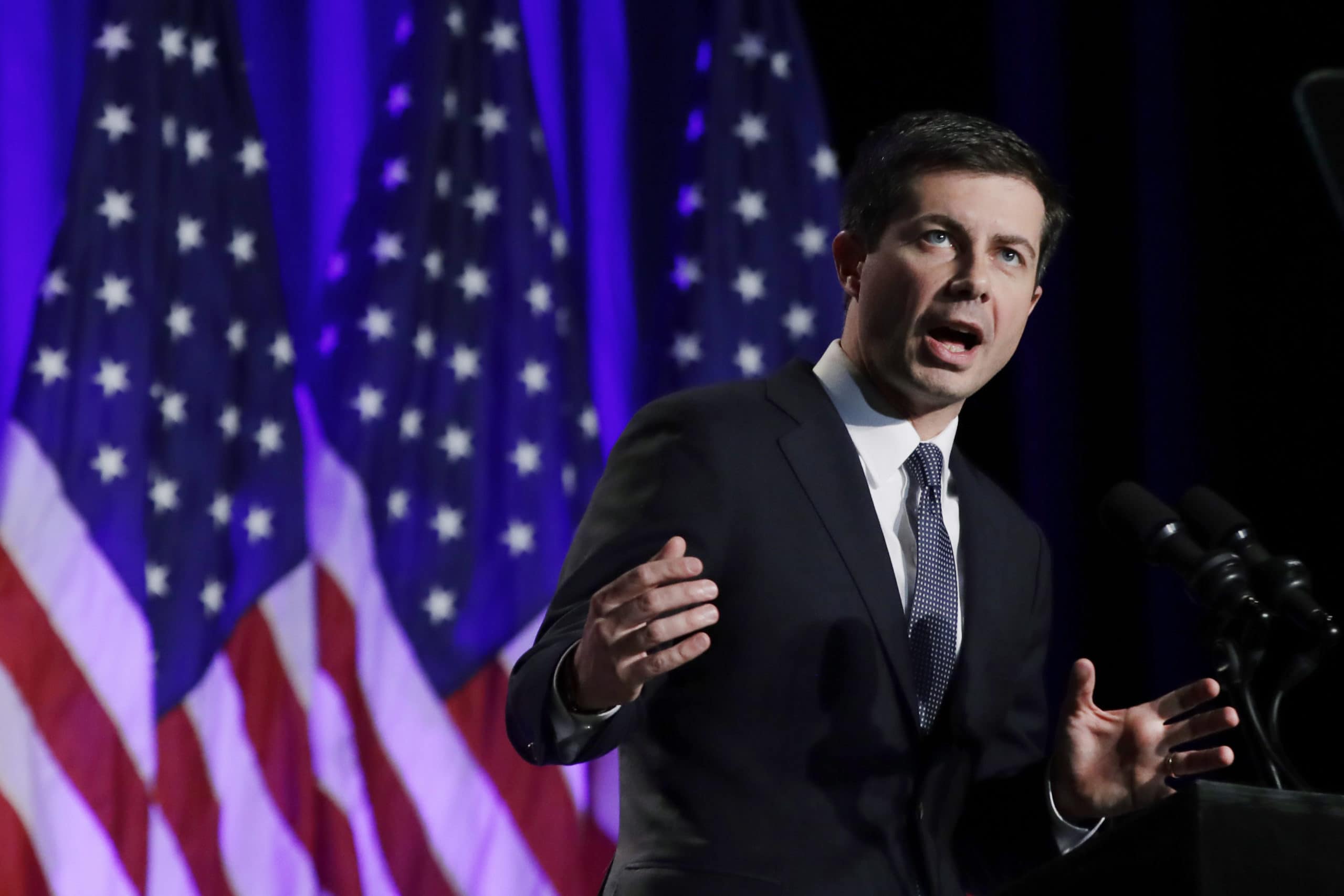 The debate in Atlanta will mark the first time Buttigieg will face other White House hopefuls as an undisputed member of the top tier.
The 37-year old Mayor of South Bend gained significant ground in recent months in Iowa, which holds the nation's first caucuses in February. He is bunched at the top of most polls in Iowa with candidates who have much longer political resumes: former Vice President Joe Biden and Sens. Elizabeth Warren and Bernie Sanders.
Some surveys are beginning to show him taking a more convincing lead in the race.
Buttigieg still faces plenty of challenges on the road to the Democratic nomination, chief among them winning over black and other minority voters. But his rising stature in Iowa means he could come under fire from his rivals like never before — similar to what Biden, Warren and Sanders faced in previous debates.
This debate is taking place during a moment of uncertainty about the Democratic field, with some Party members — and donors — increasingly concerned there's no one positioned well enough to defeat Donald Trump.
In an unusual step, former President Barack Obama also warned Democrats against moving too far to the left.
With less than three months before the first votes are cast, much of the nation's political attention would usually be focused on the primaries. However, much of the attention is on the impeachment inquiry against Trump.
Some campaigns are privately questioning whether a debate against the backdrop of impeachment would have much impact. However, for candidates at the bottom of the polls, nothing will provide an opportunity for a breakout moment as good as two hours of exposure on national television.
___
"Alex Díaz de la Portilla finally wins Miami Commission seat; Hialeah Council runoffs also decided" via Ryan Nicol of Florida Politics — After several failed attempts to return to public office in recent years, former state Sen. Díaz de la Portilla has finally secured an elusive seat on the Miami City Commission. He was able to top former Miami Planning and Zoning Board Member Miguel Gabela in the Tuesday runoff election by a 61% to 39% margin. The city of Hialeah also decided a pair of runoff elections. In Group II, Jesus Tundidor defeated Luis Gonzalez 65% to 35%. And in Group III, Jackie Garcia-Rovers has garnered 54% of the vote. She will take the seat over Milly Herrera, who collected 46% of the vote.
"David Richardson prevails, Kristen Rosen Gonzalez bounced in Miami Beach Commission runoff" via Ryan Nicol of Florida Politics — Former state Rep. Richardson and Ricky Arriola have won their respective races for the Miami Beach City Commission. But former Commissioner Rosen Gonzalez was defeated despite outspending her opponent — who secured a spot in the runoff by just two votes — by more than $150,000. That Group IV race saw Steven Meiner defeat Rosen Gonzalez 54% to 46%. In Group V, incumbent Commissioner Arriola held off first-time candidate Raquel Pacheco. Arriola earned 58% of the vote to Pacheco's 42%. In Group VI, Richardson earned 58% of the vote. Restaurant owner Adrian Gonzalez came in second, collecting 42% of the vote.
— TODAY'S SUNRISE —
Democrats are gathering in Atlanta for the latest in (what seems like) a never-ending series of presidential debates. The impeachment hearings are sure to be a hot topic.
Also, on today's Sunrise:
— Florida's hepatitis A problem is getting bigger as the number of confirmed cases exceeds 3,000. Gov. Ron DeSantis is asking for more money to deal with the disease.
— Earlier this year, DeSantis led the charge earlier this year for a new law allowing Floridians to get their prescription meds from Canada. Nevertheless, that may still take a couple of years.
— Congressman Vern Buchanan files a bipartisan bill to ban cosmetic testing on animals.
— Michael Williams of the Florida Chamber talks about a new anti-poverty program called the "Florida Prosperity Initiative."
— Florida Man follies: A guy who punched a Little League umpire and an overweight man caught smuggling drugs in the fold of his rather substantial belly.
To listen, click on the image below:
— SITUATIONAL AWARENESS —
Tweet, tweet:
Tim Morrison, Alexander Vindman's former boss, testified in his deposition that he had concerns about Vindman's judgment. pic.twitter.com/xwHOt4bsHS

— The White House 45 Archived (@WhiteHouse45) November 19, 2019
—@maggieNYT: People close to the Trump administration say [Gordon] Sondland is the hearing they're most concerned about ahead of time. Sondland testifies tomorrow.
—@RepValDemings: Sondland then told a State Department official in attendance that Trump "doesn't give a **** about Ukraine" and "the president only cares about 'big stuff'" that "benefits the president," including the "Biden investigation." "Biden." Not corruption. #DefendOurDemocracy
—@SamanthaJoRoth: This is a lot of testimony to absorb in one day — can I just say? My head is spinning.
—@EzraKlein: The question at the heart of the impeachment process isn't "Did Trump do it?" We know he did it. It's not in dispute. The question at the heart of the impeachment process is "What has gone wrong in the Republican Party that it will defend what Trump did?"
Tweet, tweet:
I enjoyed meeting with team members from Ministry of Foreign Affairs at the historic Palacio de San Carlos in Bogota. pic.twitter.com/SSCOU06BhN

— Jeanette M. Nunez (@LtGovNunez) November 19, 2019
—@JeffreyBrandes: Florida should reinstitute parole. In fact, many States Attorneys I have spoken to would support this.
Tweet, tweet:
Had very productive meetings today with Mayor @JaneCastor & Tampa City Councilman Orlando Gudes to discuss innovating transportation and entry-level housing downtown. #Tampa #AffordableHousing pic.twitter.com/UcVNLe4ybp

— Jackie Toledo (@ToledoForTampa) November 19, 2019
Tweet, tweet:
Last night's @DemsUCF gun violence panel was important & timely. The urgency for comprehensive gun safety reform is real. TY Pulse survivor @bjoewolf & @RobSchentrup (brother of Parkland victim Carmen Schentrup) for having the courage to tell your painful stories. We support you! pic.twitter.com/icMWRTccvv

— Rep. Carlos G Smith (@CarlosGSmith) November 20, 2019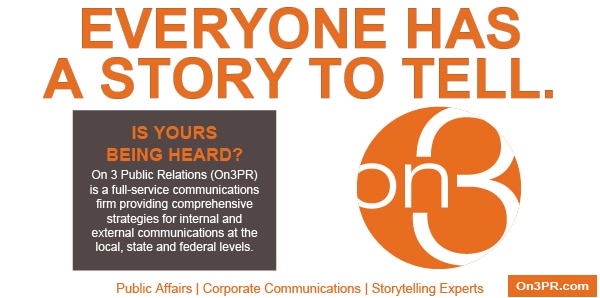 — DAYS UNTIL —
"Frozen 2" debuts — 2; Next government shutdown (maybe) — 2; TaxWatch 40th Annual Meeting — 12; Florida Chamber's Transportation, Growth and Infrastructure Summit — 15; UK votes on Brexit — 22 "The Rise of Skywalker" premiers — 30; College Football National Championship — 54; 2020 Session begins — 55; Florida TaxWatch State of the TaxPayer Dinner in Tallahassee — 56; New Brexit deadline — 72; Super Bowl LIV in Miami — 74; Great American Realtors Day — 75; Iowa Caucuses — 75; New Hampshire Primaries — 83; Last day of 2020 Session (maybe) — 114; Florida's presidential primary — 118; "Black Panther 2" debuts — 168; 2020 Summer Olympics in Tokyo begin — 245; Florida primaries for 2020 state legislative/congressional races — 279; First Vice Presidential debate at the University of Utah — 322; First Presidential Debate scheduled at the University of Michigan — 330; Second presidential debate at Belmont — 337; 2020 General Election — 349.
— TOP STORY —
"White House attacks its Ukraine expert as he says Donald Trump call was 'inappropriate'" via Nicholas Fandos and Michael D. Shear of The New York Times — On the opening day of a packed week of impeachment testimony, the expert, Lt. Col. Alexander Vindman, who serves on the National Security Council, said he was so alarmed by the request as he listened in to a call on July 25 between Trump and President Volodymyr Zelenskiy of Ukraine that he reported his concerns to White House lawyers. As he sat in the stately House Ways and Means Committee Room that is the backdrop for the impeachment hearings, the official, taxpayer-funded Twitter account of the White House posted a critical quote in which Timothy Morrison, his former boss at the National Security Council, questioned Colonel Vindman's "judgment."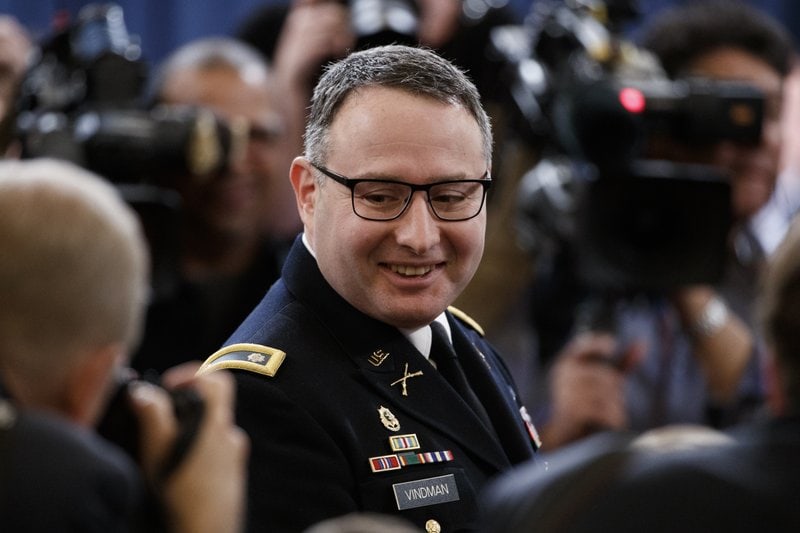 "'I am an American,' Alexander Vindman reminds Trump allies in hearing" via Laurie Kellman of The Associated Press — When the senior Republican on the House Intelligence Committee, Rep. Devin Nunes, looked down from the dais and addressed the witness as "Mr. Vindman," the pushback was unmistakable. "Ranking member, it's Lt. Col. Vindman please," he said. The exchange highlighted the extent to which identity politics are playing a role in the impeachment investigation against the 45th president on the cusp of the 2020 election year. Trump has fueled the who-are-you nature of American politics ever since he announced his candidacy in 2015. Trump and his allies tried to identify Vindman and fellow witness Jennifer William, an adviser to Vice President Mike Pence, as "Never Trumpers." "I'd call myself never partisan," Vindman said.
"Lt. Col. Vindman reveals in testimony that he told an intelligence official about Trump's call with Ukrainian leader" via Carol D. Leonnig of The Washington Post — Vindman told a House investigative committee that he spoke to an intelligence official about Trump's July 25 request that Ukraine investigate his political opponents. Still, he declined to identify the official when pressed to do so. His refusal came as Nunes asked witnesses to identify anyone outside the White House with whom they shared details of Trump's phone call with Zelenskiy. Republicans used the exchange to raise questions about whether Vindman was the source for information that ended up in the whistleblower's complaint.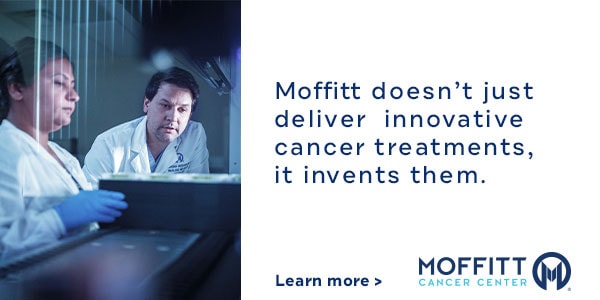 — DATELINE: TALLY —
"Ron DeSantis budget would trim 'earmarks'" via News Service of Florida — State lawmakers got another message to expect a lean year for bringing home budget bacon. Gov. DeSantis, a former congressman, used a Washington, D.C. term in saying "earmarks" would need to be cut by $84.8 million to help pay for his proposed record $91.4 billion budget. DeSantis' proposed cuts could leave space for about $200 million in spending from among the more than $1 billion that has already been pitched by legislators for local programs and projects. DeSantis' proposed reduction in earmarks came after House and Senate budget leaders urged "restraint" from lawmakers in filing appropriations requests. State economists have forecast an economic slowdown that will result in Florida bringing in less revenue than previously projected.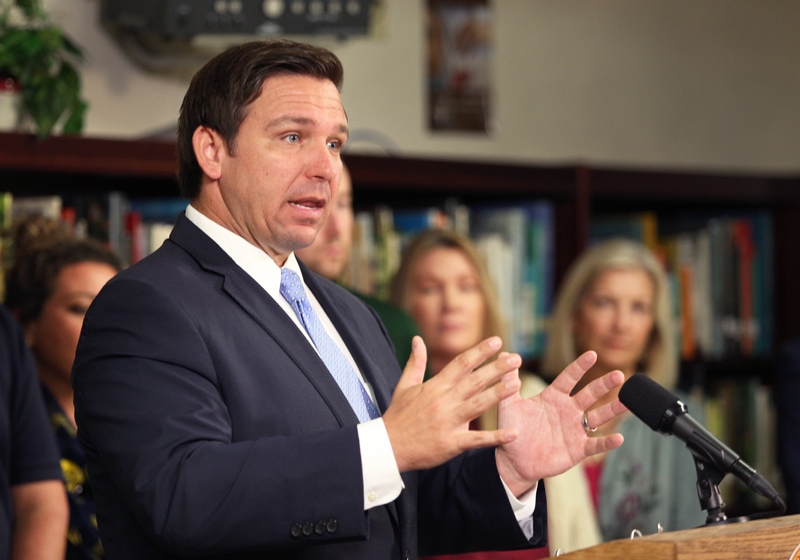 "DeSantis fleshes out teacher pay, bonus proposals in draft bills" via Jeffrey Solochek of the Tampa Bay Times — His proposal to boost public schoolteacher minimum salaries to $47,500, for instance, implements the same divide among education professionals as the Best and Brightest bonus program did. The legislation would apply to full-time K-12 classroom teachers, as defined in the existing statute. That law does not include several categories of educators, including counselors, career specialists and prekindergarten instructors. That split created some upset among those who were excluded in past bonus programs based on the same definition, and some observers have already cautioned that a similar reaction would be likely if the "divide and conquer" mentality continues. DeSantis' draft bills eliminate the Best and Brightest, replacing it with a new bonus model.
"DeSantis lukewarm on releasing Florida prisoners with outdated sentences" via Emily L. Mahoney of the Tampa Bay Times — DeSantis said he is skeptical of proposals to retroactively apply changes in Florida's sentencing laws to inmates currently in prison. While announcing his proposed state budget at the Capitol on Monday, he was asked about the millions of dollars the state could save each year by applying newer sentencing laws to people already behind bars. "Well, the savings, that would assume they're not going to go back into the system, right? And I don't think that's a good assumption," he said. "I'm not sure how much that would ultimately save. It would really depend on the population you're talking about." There are hundreds of Florida inmates currently behind bars serving sentences that are no longer in state law.
"Travis Hutson, Jason Fischer seek to (again) cut the Communications Service Tax" via AG Gancarski of Florida Politics — The Communications Services Tax, which Floridians encounter on their phone and cable bills, is the ninth highest in the country. If the push to cut these taxes sounds familiar, that's because efforts to cut these taxes have surfaced repeatedly in recent years. The argument is that these high taxes impede business growth and tax compliance, with 482 different "widely varying" municipal tax rates. "Hardworking Floridians and growing businesses deserve a break," said Sen. Hutson. "This tax cut will put money back in consumers' pockets where it belongs." Hutson is carrying the Senate version, while Rep. Fischer will handle the House companion, HB 701.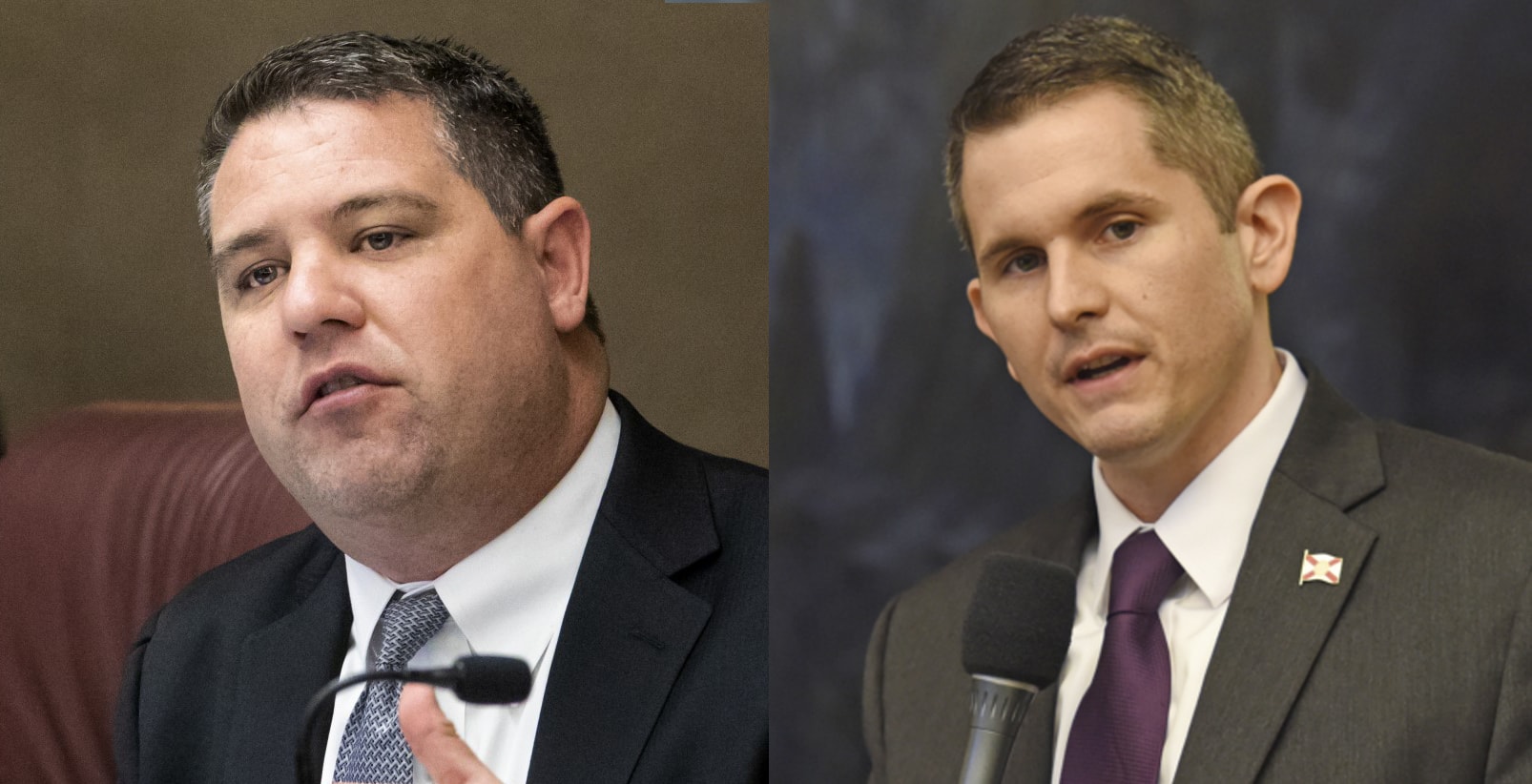 "Support staff are the backbone of Florida's schools, but they're ignored in the debate about teacher pay" via Carole Gauronskas of Florida Phoenix — There are almost 100,000 education staff professionals who work in Florida's public schools. These women and men are often nameless and faceless to Tallahassee bureaucrats, but they are everyday heroes to the students they serve. Despite their importance to the well-being and education of Florida's students, these education staff professionals are routinely ignored in very important conversations, including those currently happening around DeSantis' plan to increase teacher pay. If this continues, Florida will soon find itself with a shortage of education staff akin to the current teacher shortage. Some places around the state are already feeling the pain of these shortages.
Happening today — The state Revenue Estimating Conference will meet to discuss revenue forecasts, 9 a.m., 117 Knott Building.
— GOV. CLUB 'RENOVATION CELEBRATION' —
It's been six months since The Governors Club announced it was undergoing a complete renovation.
The project added more than a simple coat of paint — the venerable Tallahassee social institution said the remodel, or "Interior Enhancement Project," would "touch on all areas of the main Clubhouse, providing beautifully upgraded aesthetics and new furnishings."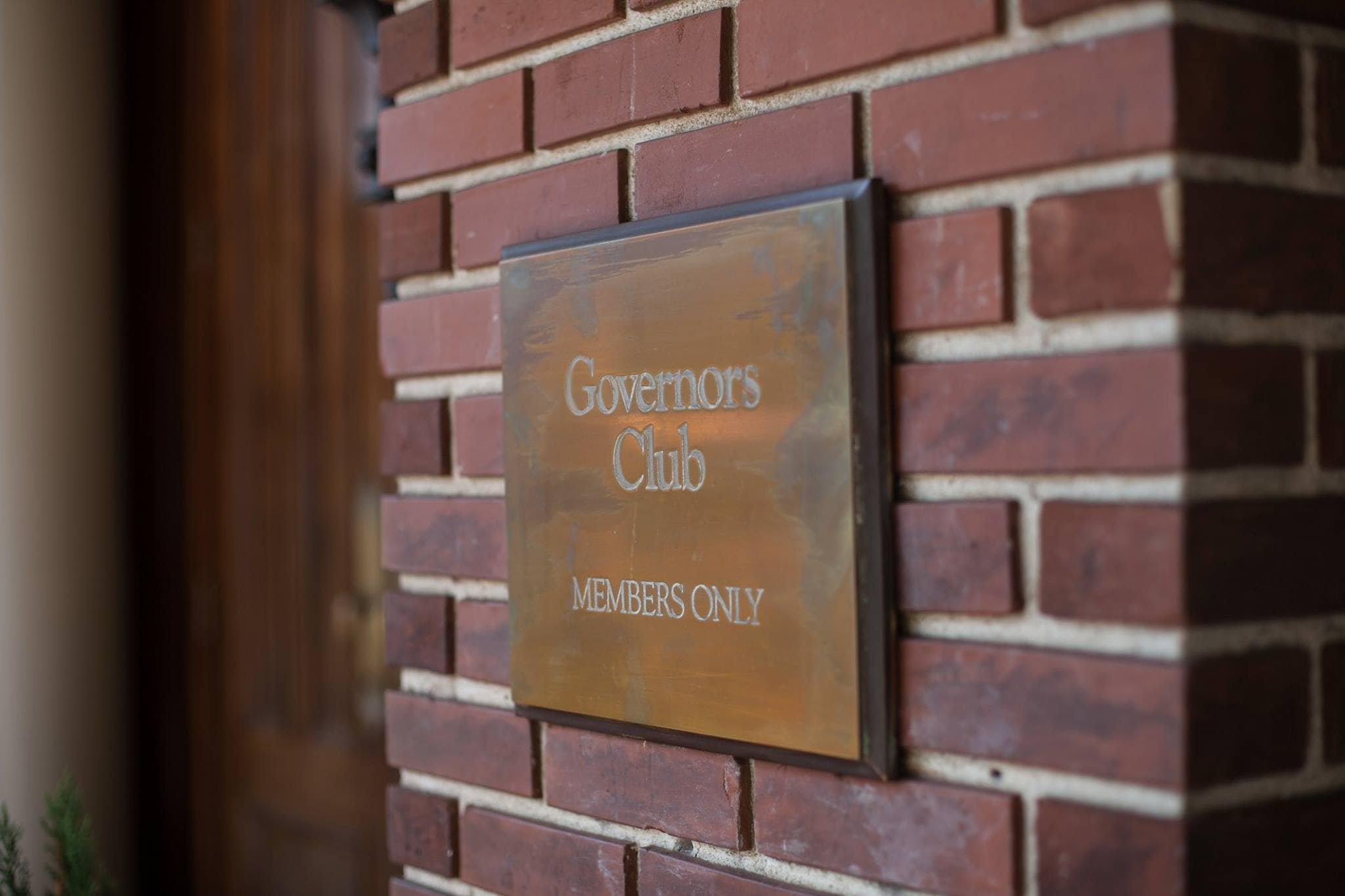 It took a capital campaign to make the request a reality. And now, we get to see what all the fuss is about.
At 5:30 p.m., the club will open its doors for a renovation celebration, and Governors Club members will get more than a chance to kick the tires on the new design. The event also promises live music, complimentary hors d'oeuvres and cocktails.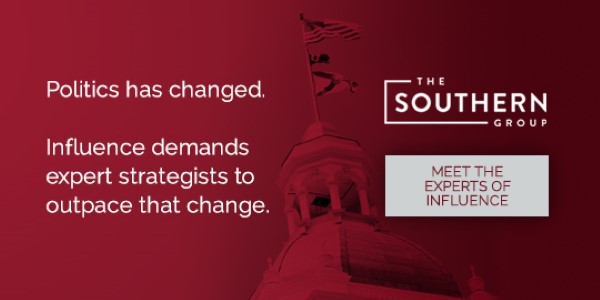 — STATEWIDE —
"Hepatitis A cases continue climbing" via the News Service of Florida — Florida had 51 hepatitis A cases reported last week, bringing the total number of cases this year to 3,079. Duval County had the most significant number of newly reported cases last week with six, followed by Citrus County with four. Pasco, Pinellas and Volusia counties, meanwhile, continue to lead the state in the overall numbers of reported hepatitis A infections with 407,377 and 276 cases, respectively. State Surgeon General Scott Rivkees has stressed the importance of vaccinations in the state's efforts to abate the spread of the virus. The department reported that as of Saturday, 275,468 first-dose vaccinations had been administered, mostly by private health-care providers.
"Florida has high hopes for hemp, but scientists warn state may get burned" via Craig Patrick of Fox 13 News — While state leaders promote hemp as Florida's next big cash crop, scientists are still trying to figure out the best varieties and conditions to grow it in Florida. They stress much more work needs to be done in testing facilities before they can relay the best techniques and skills to would-be farmers. That's why scientists at the University of Florida Institute of Food and Agricultural Sciences (UF/IFAS) are studying the plant, and they've encountered challenges that require continual research. "There was a lack of information for 60-plus years to show how to grow this crop. There is no breeding information," said Jerry Fankhauser, assistant director at the Florida Agricultural Experiment Station at UF/IFAS.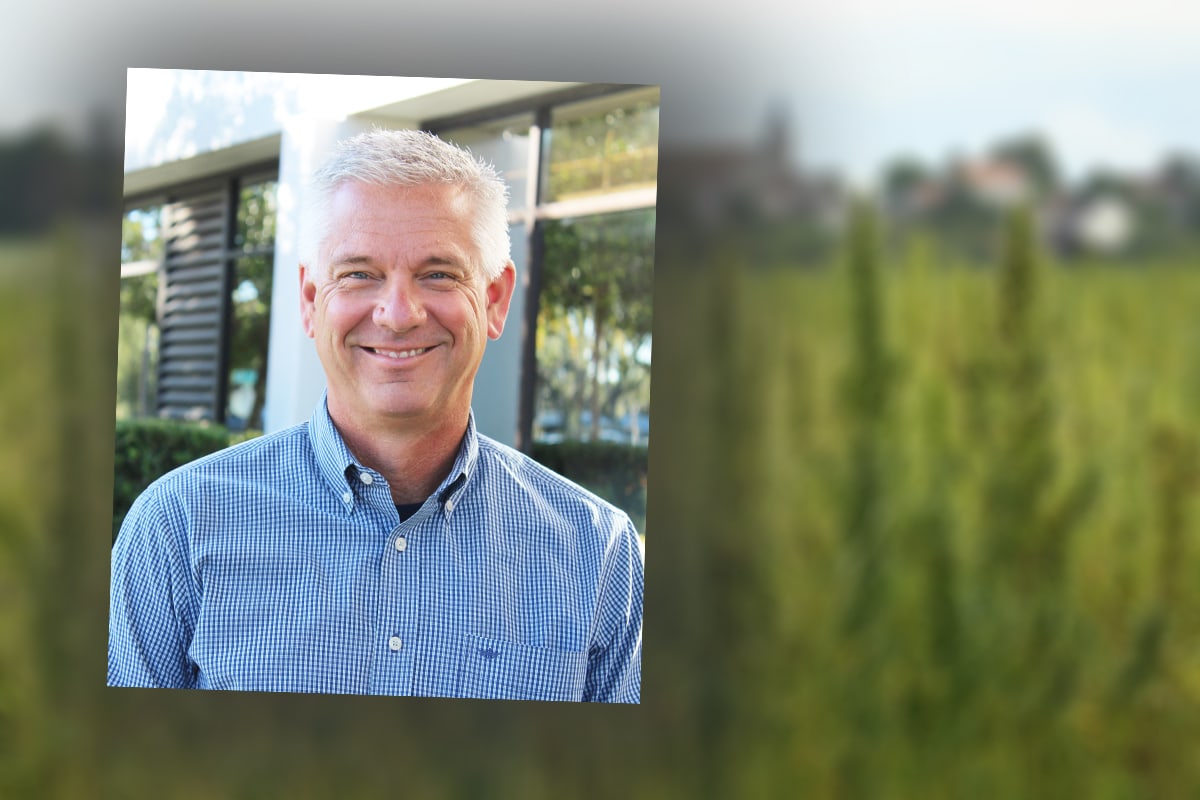 "NRA drops 'Jane Doe' appeal in gun lawsuit" via Dara Kam of the News Service of Florida — The National Rifle Association has abandoned an effort to keep secret the identities of two young adults in a challenge to a state law raising the age to purchase rifles and other long guns. The NRA requested the use of pseudonyms for plaintiffs "Jane Doe" and "John Doe," based largely on a declaration filed by the group's Florida lobbyist Marion Hammer. Chief U.S. District Judge Mark Walker decided that previous court rulings forced him to reject the request to keep the plaintiffs anonymous. The NRA asked the 11th U.S. District Court of Appeals to overturn Walker's ruling on the anonymity issue. Last week the NRA filed a notice of voluntary dismissal with the appellate court, which approved the dismissal.
"Companies pass profits out of Florida, costing the state millions" via Jason Garcia of the Orlando Sentinel — Launched in 2000 as a partnership between American and British telecom giants, Verizon Wireless became one of the biggest cell phone companies in the United States, earning hundreds of millions of dollars a year in profits in Florida alone. Verizon Wireless didn't pay corporate income tax itself in Florida. That's because the company's corporate owners – Verizon Communications Inc. and Vodafone Group Plc – set their wireless business up in such a way that its profits passed up to them instead. But when Florida tried to tax those owners, one of them – Vodafone – argued Florida couldn't make it pay, according to litigation records.
Happening today — Former Gov. Jeb Bush will open the National Summit on Education Reform, hosted by the Foundation for Excellence in Education, 7:45 a.m., Hilton San Diego Bayfront, 1 Park Blvd., San Diego, California.
Happening today — The Triumph Gulf Coast Board of Directors, which helps distribute settlement money from the BP oil disaster, will meet, 1 p.m. Franklin County Courthouse Annex, Commission Chamber, 34 Forbes St., Apalachicola.
— MOTHER NATURE —
"Feds: Former Lynn Haven officials swindled $5M post-Michael" via Renzo Downey of Florida Politics — Two former city officials charged Lynn Haven for $5 million in fraudulent invoices in the aftermath of Hurricane Michael, federal officials said. The spurious bills to the city allegedly include repairs to their own properties, Halloween party planning and Christmas gift wrapping done by workers contracted to clean debris after the hurricane. Five people were arrested by officers from the Bay County Sheriff's Office, according to the U.S. Attorney for the Northern District of Florida, Larry Keefe. The former city officials are Michael Edward White, then-city manager, and David Wayne Horton, then-community services director.
Happening today — The South Florida Water Management District continues a series of workshops on water issues concerning the Northern Everglades, Lake Okeechobee and the St. Lucie and Caloosahatchee River watersheds, 10 a.m., South Florida Water Management District offices, 3301 Gun Club Road, West Palm Beach.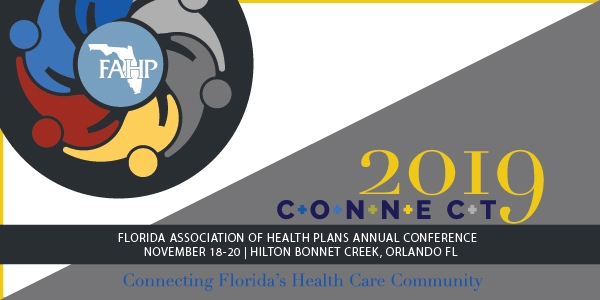 — PEACHY —
"Impeachment probe deepens a Donald Trump team divide" via Natasha Bertrand of POLITICO — Several times, the President has blasted those supplying some of the most damning testimony as "Never Trumpers" — never mind that there's scant evidence. The bulk of more than 100 hours and 3,500 pages of testimony, along with emails, text messages and the President's own words and those of his chief of staff, thus far has indicated that Trump indeed withheld a White House visit, and then military aid, in exchange for a commitment by Ukrainian PresidentZelenskiy to announce an investigation of his political foes. But Republicans have seized on the observations and recollections of others aligned with Trump as evidence that the Democrats leading the impeachment probe are exaggerating or misrepresenting the facts.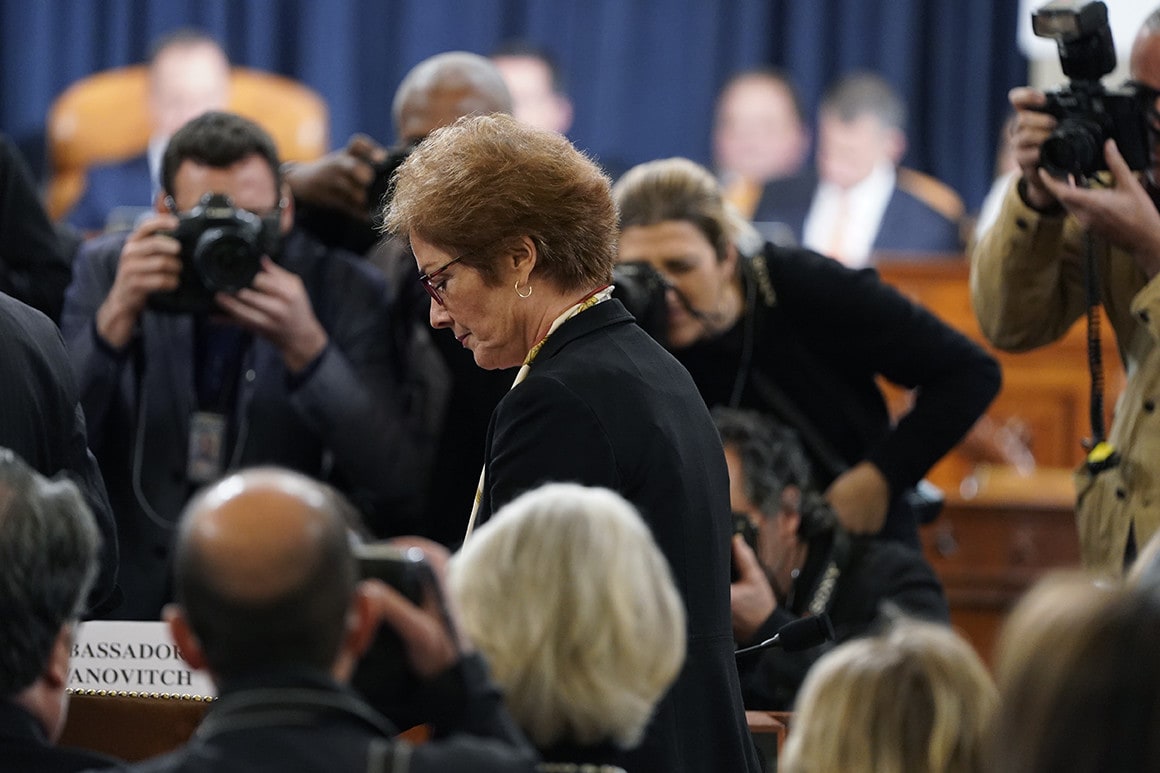 — D.C. MATTERS —
"GOP Statesman's Dinner with Trump now in Miami, no press allowed" via A.G. Gancarski of Florida Politics — After weeks of speculation about the Republican Party of Florida's "Statesman's Dinner" this year, details have been all but finalized. The event will, as previously reported, be on Dec. 7. And Trump will be the special guest. It will also be in Miami, the RPOF confirmed. And in case there was any doubt, no media will be allowed in the event. The setup for the Statesman's Dinner was shambolic at times this fall, the seeming result of infighting between Gov. DeSantis and RPOF Chairman Joe Gruters. 
"FAA alert points to Trump visit over Thanksgiving holiday" via Antonio Fins of The Palm Beach Post — The Federal Aviation Administration has issued a temporary flight restriction alert for the Thanksgiving holiday — a notice suggesting Trump will be in town. The alert said flight restrictions would be imposed from Tuesday, November 26, until Sunday, December 1. That period would be consistent with Trump's previous Thanksgiving visits in which he arrived on the Tuesday before the holiday and then departed on the subsequent Sunday. The White House has not said whether the president will spend Thanksgiving at his Mar-a-Lago club this year, but the president is scheduled to be in South Florida next week for a political rally.
"Senate passes bill in support of Hong Kong pro-democracy protesters" via Doug Palmer of Politico — The Senate today unanimously passed legislation in support of Hong Kong pro-democracy protesters by empowering the Trump administration to impose sanctions on Hong Kong or Chinese officials who take actions that violate human rights. The Hong Kong Human Rights and Democracy Act would require the secretary of State to certify, at least once a year, whether Hong Kong continues to warrant special treatment under U.S. law based on a number of criteria, including the autonomy of its government decision-making related to human rights, law enforcement and extradition requests.
"Woman gets 15 days for throwing cup at Matt Gaetz" via The Associated Press — A woman has been sentenced to 15 days in federal custody for throwing a sports drink a U.S. Rep. Gaetz, who frequently appears on television supporting Trump. Federal court records show that 35-year-old Amanda Kondrat'yev was sentenced last Monday in Pensacola. Her confinement is scheduled to begin Dec. 2. Kondrat'yev pleaded guilty to assault in August. She had faced up to a year in prison. Authorities say Kondrat'yev was part of a group protesting in June outside a town hall meeting attended by Gaetz. The second-term Republican was leaving a coffee house when a cup struck him in the back. Several witnesses identified Kondrat'yev as the assailant, and the throw was caught on video.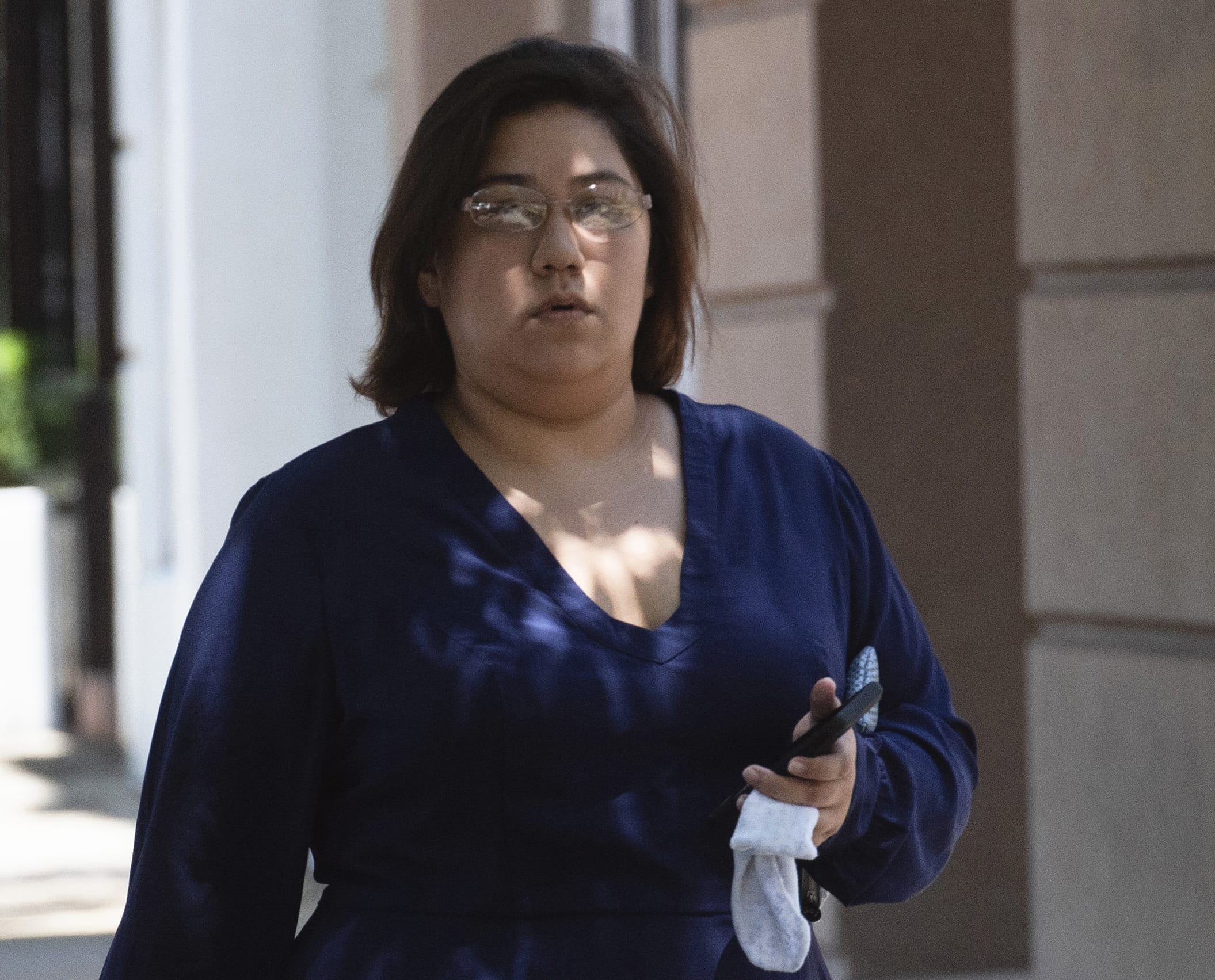 "Feds file criminal charges against jail guards responsible for watching Jeffrey Epstein" via Julie K. Brown and Daniel Chang of the Miami Herald — Two correctional officers responsible for guarding Epstein when he died in his jail cell in August were charged with falsifying prison records to make it appear they were doing their jobs. Tova Noel and Michael Thomas, correctional officers at the Metropolitan Correctional Center in Manhattan, were charged with making false records and conspiring to interfere with the functions of the federal prison. Noel and Thomas are accused of failing to check on Epstein every half-hour, as required, and of falsifying prison logs to make it appear that they had been monitoring the Palm Beach multimillionaire and sex offender on Aug. 9 and 10. Epstein, 66, was found dead in his cell on Aug. 10.
"Miami-Dade commission rejects Democratic bill to help reunite Cuban families" via Douglas Hanks of the Miami Herald — Miami-Dade commissioners gave a collective thumbs down Tuesday to a Democratic congresswoman's bill to expedite travel applications from Cuban relatives of U.S. citizens. Cuban-American Republicans on the 13-seat Miami-Dade County Commission criticized the proposal by Rep. Debbie Mucarsel-Powell, a first-term Democrat from Pinecrest who may face a challenge in 2020 from the county's Republican mayor, Carlos Gimenez. "This smacks of D.C. politics," Commissioner Esteban "Steve" Bovo Jr., a Republican son of a Bay of Pigs veteran, said during the debate over a symbolic resolution endorsing Mucarsel-Powell's "Cuban Family Reunification Act."
— MILLER BLINDSIDES RUBIO —
Before the 2016 election, White House senior policy adviser Stephen Miller frequently gave editorial direction to Breitbart News, according to emails obtained by the Southern Poverty Law Center.
In trying to craft Trump's message on race and immigration, Miller called on Breitbart to target opponents such as Marco Rubio, by accusing the Florida Senator of "supporting open borders," despite the inaccuracy of such claims.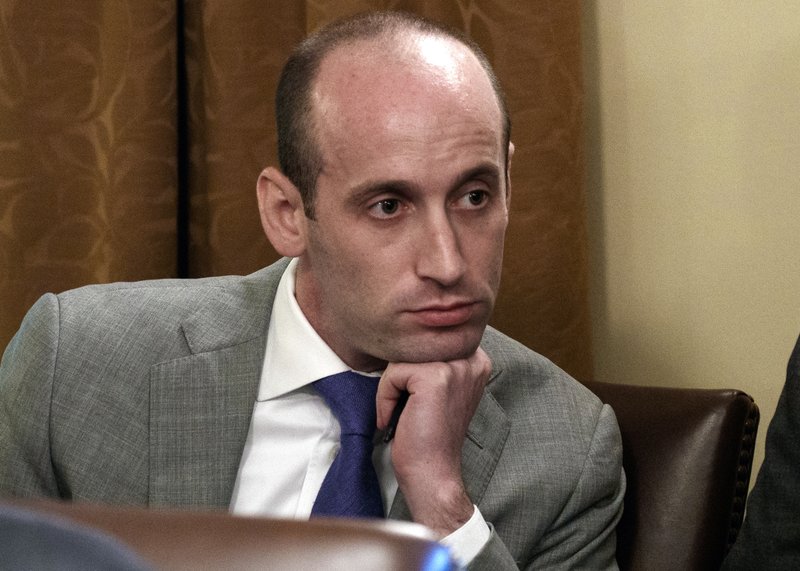 Miller emailed then-Breitbart News editor Katie McHugh in mid-2015 with instructions: "I'm going to start saying 'unlimited immigration' instead of mass immigration for the most part. 'Mass' implies there might be an end in sight. But what the Left wants is zero restrictions, period."
"Rubio is an extremist who wants unlimited immigration," Miller later added, "the American people are moderate and want to hit pause after the deluge."
In several other emails, Miller called for negative coverage of opponents, with a particular focus on Rubio. The SPLC then gives several newly uncovered examples of Miller taking aim at Rubio via Breitbart:
— "Been a long time since anything anti-rubio was pub'd" — April 29, 2015
— "Rubio needs to be hammered on [the immigration bill] I-squared. Will send you some articles in about 15 minutes." — July 7, 2015
— "[E]veryone — everyone — afraid to attack Rubio. Everyone." — Aug. 10, 2015
 — "The only difference between Jeb [Bush] and Rubio is Jeb is honest and Rubio is pathological." — Dec. 2, 2015
After Rubio dropped out of the presidential race on March 15, 2016, McHugh responded to Miller in an email — openly rejoicing his exit — with the subject line "Rubio out."
— 2020 —
"Joe Biden debuts new TV ads spotlighting his work on The Violence Against Women Act" via Hannah Trudo of The Daily Beast — The 60-second spot, which will air on television in Des Moines and Cedar Rapids, is part of Biden's new plan to highlight his efforts to expand on the Violence Against Women Act during his first 100 days in office. It is the newest installment of his $4 million paid media campaign that is running through the caucus early next year. The ad will also be featured on digital platforms YouTube and Hulu across the Hawkeye State. The ad, with its emotional underpinnings, is an effort to refocus the conversation on one of Biden's most significant legislative accomplishments: the passage of VAWA in 1994 as part of the crime bill, for which the former vice president has taken some grief.
To view the ad, click on the image below:
"Elizabeth Warren unveils a plan to combat white nationalist crime" via The Associated Press — Warren has released a proposal to combat white nationalism that includes making prosecuting crimes committed by hate groups a top priority for the departments of Justice and Homeland Security. The Massachusetts Senator and Democratic presidential candidate promises to use both agencies to prosecute white nationalist crimes involving threats to life as well as ones linked to broader, previously violent organizations. Warren said Tuesday she'll direct the FBI to investigate significant hate crimes and improve law enforcement training while ordering state and local governments to collect better data on bias-motivated crimes. Warren also says she'll direct federal prosecutors to seek similar penalties for similar crimes, including consistently designating hate crimes as domestic terrorism.
"Democratic presidential field goes dark on impeachment" via David Siders of POLITICO — It's not that they don't have strong opinions on the matter. When asked, the candidates nearly unanimously offer full-throated support to the impeachment effort. Rather, the turn away from impeachment reflects a simple calculus. For all the politicization of the issue, it's of limited utility as a battering ram in a primary where most everyone — including the grassroots, party leaders and the candidates — agrees on the impropriety of the president's actions. Tactically, an adviser to one presidential candidate said, "It's been going on so long, people have moved past it." An adviser to another candidate described impeachment as an issue that no contender could effectively use to separate themselves from the rest of the field.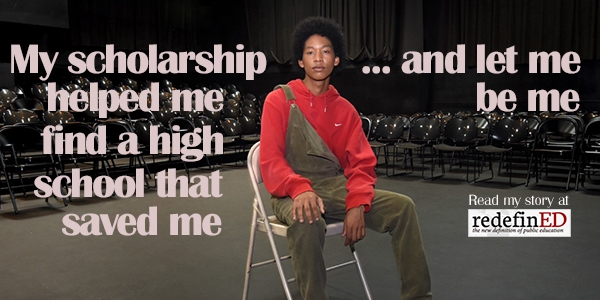 — THE TRAIL —
"Division of Elections updating Florida vote-by-mail rules" via Renzo Downey of Florida Politics — The changes were precipitated by last Session's omnibus elections law, which in part seeks to give election officials more time to certify mail-in ballot signatures. The division clarified who overseas voters are in the proposed change released in October. But more changes will likely come, clarifying U.S. overseas territories and the procedure for officials abroad without a foreign mailing address, points raised by Ray Bolden, candidate coordinator for the Okaloosa County Supervisor of Elections. "We do have folks in our county who belong to organizations where they don't make available their overseas address," Bolden said. "They instead use a diplomatic pouch and the address is in Dulles, Virginia, but we know that they're overseas people."
"Leo Valentin reports raising $100K in first week in CD 7 challenge" via Scott Powers of Florida Politics — Valentin, a medical doctor who runs a radiology practice in Orlando, entered the contest on Nov. 6, joining five other Republicans hoping to take on Stephanie Murphy in the district covering Seminole County and parts of northern and central Orange County. With the first week of fundraising, Valentin has quickly emerged as the leading Republican challenger. The others, Vennia Francois, Stephen Bacon, Richard Goble, Armani Salado, and Mike Thibodeau, have raised little money in comparison. Murphy entered October with about $841,000, after having spent $3 million to be elected to a second term in 2018. In addition, national groups spent more than $1 million to support her in both 2016 and 2018.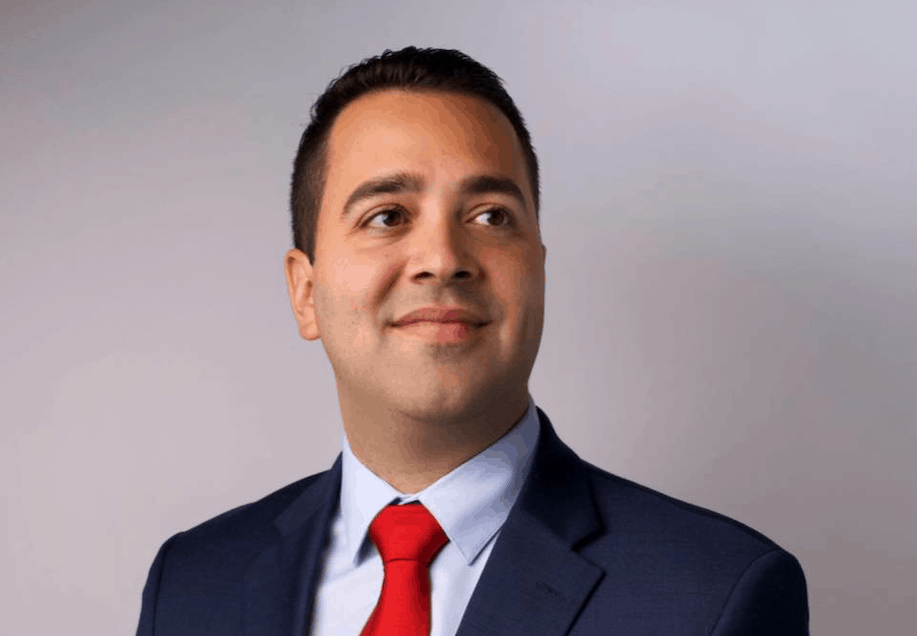 "Emily's List endorses Margaret Good's bid to win FL 16" via Jacob Ogles of Florida Politics — Emily's List is endorsing Good bid to win Florida's 16th Congressional District. "As deputy minority leader in the state House, Margaret has fought for commonsense reforms to prevent gun violence, increased public school funding, and access to affordable health care," said Stephanie Schriock, president of EMILY's List. "In Congress, Margaret will stand up for Florida working families and work to expand economic opportunities to everyone she represents." The support for Good comes after the national organization listed the Sarasota democrat as one of four nominees for its Rising Star honor earlier this year.
"David Holden files to run in CD 19" via Jacob Ogles of Florida Politics — Holden has once again filed for Congress. But this time, he gets to run in an open seat. The Fort Myers Democrat filed paperwork with the Federal Elections Commission last week. The moves come a year after he challenged U.S. Rep. Francis Rooney in Florida's 19th Congressional District. Rooney ended up winning with 62% of the vote, besting Holden by 83,359 votes. But last month, Rooney announced he would not seek a third term. Holden, in 2018, proved to be a solid fundraiser, pulling in $576,624 throughout the campaign.
"Three more Hillsborough Co. Democrats back Andrew learned for HD 59" via Janelle Irwin Taylor of Florida Politics — Hillsborough County Commissioners Pat Kemp, Kimberly Overman and Mariella Smith all endorsed Learned. "As a veteran of eight years and three Middle East deployments, he has proven himself a fierce fighter for America," Kemp said. "We need Andrew Learned to fight for us in Tallahassee to expand health care, work for a sustainable, renewable solar energy future and a modern transportation system." All three commissioners are elected countywide, signaling their support might be a useful tool as Learned's campaign forges forward toward the 2020 election.
Happening today — State Rep. Mike Caruso will hold a fundraiser for his reelection effort in HD 89, 6 p.m., Museum 66, 2051 High Ridge Road, Boynton Beach.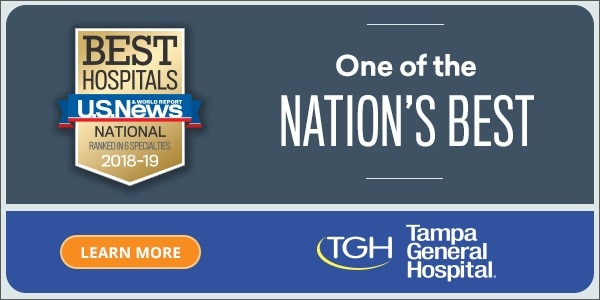 — LOCAL —
"Citrus County commissioners vote down New York Times digital subscriptions" via Zachary T. Sampson of the Tampa Bay Times — First, the news. The Citrus County commissioners voted on Tuesday to reject a digital subscription to the New York Times for 70,000 local library cardholders. A motion for the county to move forward with the $2,700 digital subscription, instead of its current print subscription, failed 3-2."
"Former City Council President Warren Jones named new School Board chairman" via Emily Bloch of the Florida Times-Union — Jones, who served 28 years on the Council before pivoting to the School Board, was unanimously selected as the group's new chairman. In the past year, he served as vice chairman alongside Lori Hershey. Elizabeth Andersen, the board's District 2 representative, was named the new vice chairwoman. "I know that both Chair Jones and Vice Chairwoman Anderson are prepared to pick up where Ms. Hershey left off as we strive together to create amazing futures for our children and community," Superintendent Diana Greene said in a note to employees sent following the vote. Hershey led the School Board on a monthslong battle to get a half-cent sales tax on ballots.
"Proposal to make Sarasota County a 'Second Amendment Sanctuary' fails by 3-2 vote" via Andrew Krietz of WTSP — Commissioner Christian Ziegler posted a copy of the resolution on Facebook, wishing to call "Sarasota County as a Second Amendment Sanctuary in order to preserve for the people of, on, and in Sarasota County, their rights guaranteed by the Constitution." Through it, it would "declare our rights, our freedom and our liberty as guaranteed by the Constitution of the United States of America." The Constitution and its accompanying Bill of Rights, including the Second Amendment, already provides for "the right of the people to keep and bear Arms." Lake County became the first in the state earlier in November to declare itself a "Second Amendment Sanctuary," with all four commissioners voting in favor.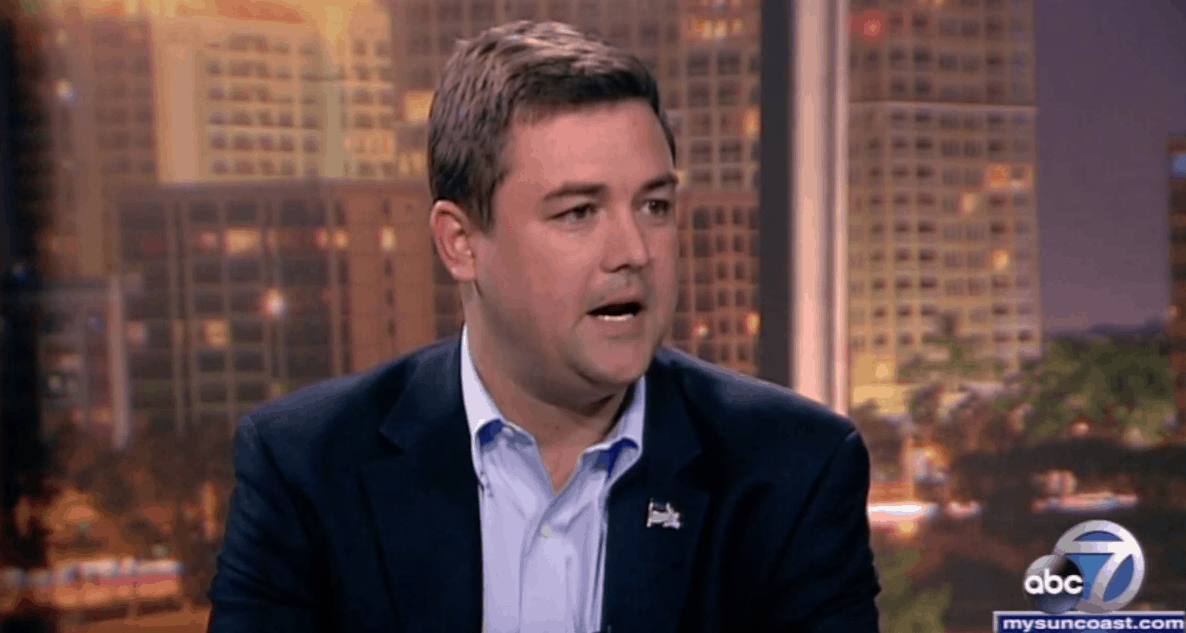 "Sarasota Co. rejects consultant-originated proposal, approves controversial map" via Jacob Ogles of Florida Politics — Commissioners rejected a new district map originated by a professional consultant. Instead, the board through a 3-2 vote approved a controversial proposal based on a submission by a longtime political operative and convicted criminal. "What I'm looking at is something compact, that keeps contiguous communities of interest together, and is as close to a balance as possible," said County Commissioner Nancy Detert. The former state Senator joined with a majority of commissioners in favor of a proposal based on one submitted by Robert Waechter, a former Republican Party of Sarasota chairman who in 2013 pleaded guilty to making campaign contributions to a Democrat in a political rival's name. The commission voted in favor of a map by consultant Kurt Spitzer based on Waechter's proposal.
"City Council members urge JEA to scrap 'mind-boggling' performance plan for employees" via David Bauerlein of the Florida Times-Union — Jacksonville City Council members said the JEA board must rescind its July vote in favor of a new plan aimed at rewarding employees for the utility's performance after the City Council Auditor said the plan could potentially create a huge financial windfall for employees if the city sells JEA. JEA said last week it had put the plan on hold. Council members said the JEA board needs to go farther and vote to end any possibility the plan would ever be put into place. City Councilmember Ron Salem called it a "mind-boggling" concept. Councilmember Tommy Hazouri said he was shocked that the board approved the performance plan.
Happening today — The Florida Department of Transportation's Kendall BRT Project Advisory Team meets to discuss rapid transit service in Miami-Dade County, 1 p.m., Best Western Plus Kendall Hotel and Suites, 8560 S.W. 124th Ave., Miami.
Happening today — The University of Central Florida Board of Trustees will meet on its search for a new university president, 11:30 a.m., University of Central Florida, Millican Hall, Orlando.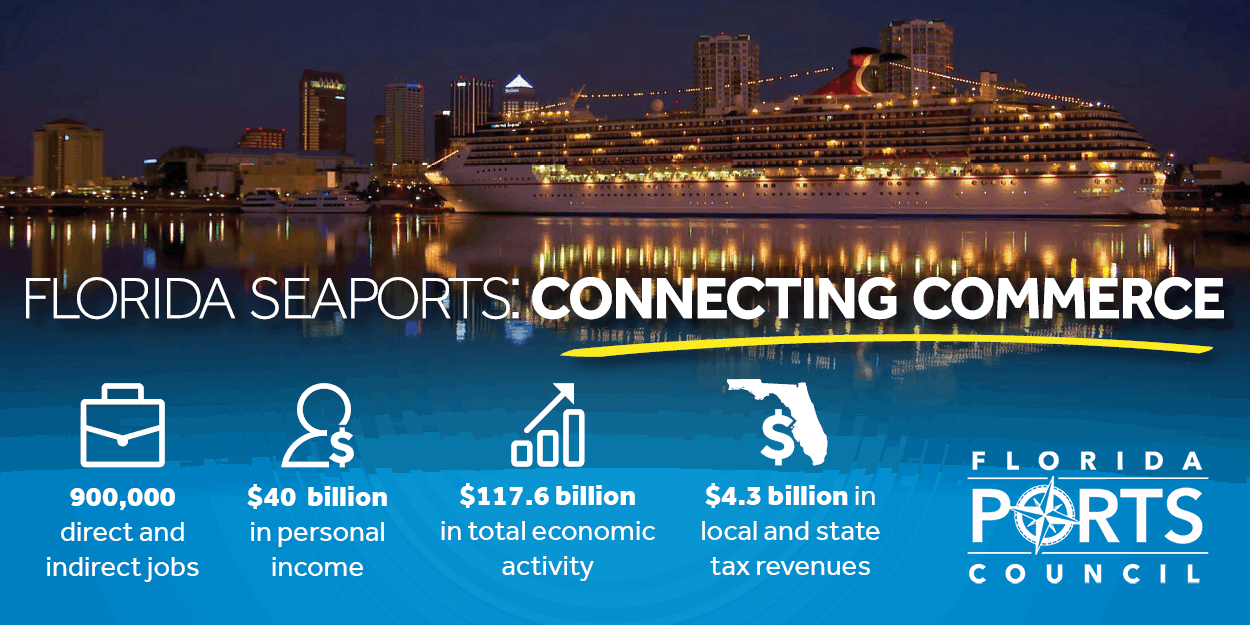 — MORE LOCAL —
"Visit Orlando says tourism has $75.2 billion in economic impact" via Marco Santana of the Orlando Sentinel — Among the findings of the Oxford Economics study were that tourism contributed $8.1 billion to lodging, $7.9 billion to food and beverage and $3.3 billion to education and health care. Overall, the industry had an economic impact of about $1,000 for each of the 75 million visitors the region saw last year, according to the study. Oxford Economics measured three types of spending for the study: direct spending by visitors, indirect spending by businesses who buy goods and services and employees whose wages are factored in.
"Emerald Lakes to fill more than 100 acres of wetlands southwest of Palm Bay" via Jim Waymer of FLORIDA TODAY — To build Emerald Lakes, a Tampa developer plans to fill in almost 102 acres of natural wetlands in southwest Palm Bay, to make way for thousands of homes. The public has until Nov. 21 to comment on the developer's federal wetlands permit application to the U.S. Army Corps of Engineers. The applicant, Emerald Investment Holdings, LLC. seeks a federal permit to fill 101.69 acres of wetlands to build residential, commercial (office, retail), educational, recreational, and health-related development on both sides of Interstate 95 and north of Willowbrook Drive in Palm Bay. The 1,573-acre site is bisected by Interstate 95 and borders the St. Johns Heritage Parkway interchange, which is not yet open to traffic.
"Hernando Commission considers impact fee increase after plea by school officials" via Barbara Behrendt of the Tampa Bay Times — In recent months, county commissioners have given their development approval to thousands of new homes scattered around the county and, in many cases, heard a recurring concern from planners that new homes will bring new school students. Some of Hernando County's elementary schools are already at capacity, with middle and high school student numbers likely to follow. At the request of a concerned Hernando County School Board, superintendent John Stratton on Tuesday asked commissioners to help with that need by increasing the school impact fees it collects from new development.
Assignment editors — House Democratic Leader Kionne McGhee and Career Source of South Florida will hold a Community Job Fair in Richmond Heights. Joining him will be Sen. Annette Taddeo and Rev. Dr. Alphonso Jackson Sr., 9 a.m., Second Baptist Church, 11111 Pinkston Drive, Miami.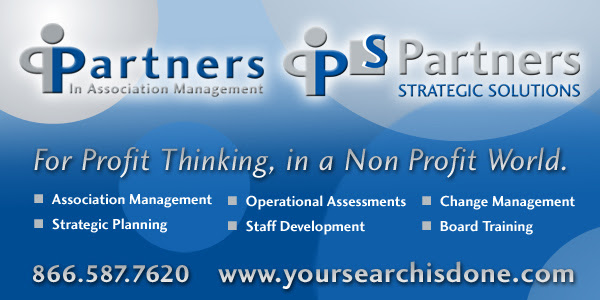 — OPINIONS —
"Republicans portrayed Vindman as disloyal. They have no sense of decency." via Dana Milbank of The Washington Post — Because he cooperated with the impeachment inquiry, Republicans portrayed Vindman as a disloyal American. They insinuated that he had allegiance to Ukraine because a Ukrainian official had three times asked Vindman, who emigrated from Ukraine as a 3-year-old, to be the country's defense minister. Vindman, though he suspected the offer in jest, rejected it and reported it to his commanders. But at the House Intelligence Committee hearing, Republican counsel Steve Castor used the incident to insinuate disloyalty. "Did you ever think," Castor asked, "that it might create at least a perception of a conflict?" Thus, did this decorated officer, after more than 20 years of service, have to defend his faithfulness. The repugnant insinuation planted, Trump ran with it.
"David Straz leaves a legacy of giving back to Tampa" via the Tampa Bay Times editorial board — There isn't a corner of Tampa that Straz didn't touch for the better. Over decades, his support for the arts, higher education, public health and conservation showed Straz's love for his adopted city, his ambitions for the region and his commitment to future generations throughout Tampa Bay. Straz was also seen as a sensible voice who had the region's best interests at heart. Straz helped create a stronger hospital, a better zoo, a richer cultural environment, and a sturdier academic setting. Any of those would be an enviable legacy, but together they trace the generosity of a benevolent father figure who believed in this community and shaped it a brighter future.
"John Legg: Florida parents will choose from the best educational options, district or not" via Florida Politics — As a result of charter schools, corporate tax scholarships and other innovative models, parents came to have access to more non-district options — and started lining up for them in droves. These school choice pioneers forced the traditional school districts to evolve and offer more choices. Today, more than 40% of Florida students in K-12 attend something other than their zoned neighborhood schools, up from 10% a generation ago. Families should be free to have a more comprehensive selection of options to ensure their child receives a tailored education. If districts offer excellent options that parents want (and many do) more power to them. But if parents still find them lacking, they should have the power to access other options.
"Democrats hosed themselves — and democracy — in ballot-rigging scheme" via Scott Maxwell of the Orlando Sentinel — Nearly 70 years ago, Democrats in Florida came up with a devilishly ingenious way to rig election ballots in their favor. Instead of listing candidates' names in alphabetical order, they passed a law that allowed Democrats to be listed first. Why does that matter? Because there's an advantage to being listed first. It scores you more votes. Not among the savviest and most informed voters. But among voters who aren't really sure who they like. Research shows that being listed first can be worth a 1- to 5-point bump in results. That's not a giant amount, but it's more than enough to determine a winner in a close race — the likes of which Florida often has. (Just look at Rick Scott, who won all three of his races by 1.2 percentage points or less.)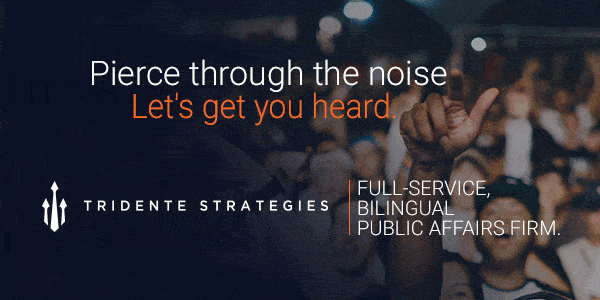 — MOVEMENTS —
"Two Miami-born Florida Supreme Court justices poised for lifetime federal judgeships" via Alex Daugherty of the Miami Herald — One Miami-born Florida Supreme Court justice was confirmed to a lifetime appointment on the country's second-highest federal court on Tuesday, and a second is poised to join him on the federal bench. Robert Luck, a 40-year-old South Miami native, was confirmed by the U.S. Senate on a 64 to 31 vote for an appointment on the U.S. Court of Appeals for the 11th Circuit, which includes Florida, Georgia and Alabama. Barbara Lagoa, a 52-year-old Hialeah native who was the first Cuban-American woman on the Florida Supreme Court, will likely join Luck on the court. The U.S. Senate voted to end debate on Lagoa's nomination by an 80 to 15 margin on Tuesday, setting up a final confirmation vote later this week.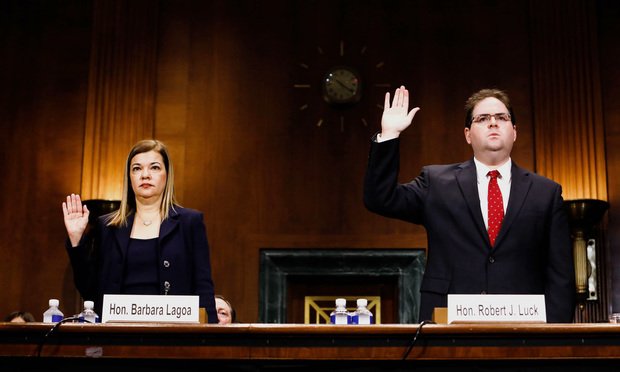 New and renewed lobbying registrations:
Ellyn Bogdanoff, Jose Fuentes, Becker & Poliakoff: Business for the Arts of Broward, Miami-Dade County
Emily Bolde, Bob Harris, Messer Caparello: Florida National University, International Institute for Health Care Professionals, NRI Institute of Health Sciences, Southern Technical College
Richard Gentry, Gentry & Associates: Floridians for Government Accountability
Daniel Leon: Department of Health
Amy Maguire, Shumaker Advisors Florida: Athena Society
— ALOE —
"How a Florida Hallmark shop still thrives after 25 years" via Erica Van Buren of the Sarasota Herald-Tribune — The greeting card and gift shop industry has changed over the years. Hallmark stores used to be a staple, especially around the holidays, but big-box retailers and an indifferent attitude now about sending greeting cards have altered the industry. That's what makes Elaine's Hallmark store in Boynton Beach such a success story as it celebrates its 25th year. What's the secret in the fast-paced new world of internet retail? Offering a gift for every occasion and welcoming treating their guests like family, its owner says. "We have cards for almost any occasion possible," says Elaine Christos, who owns the store in the Boynton Beach Mall.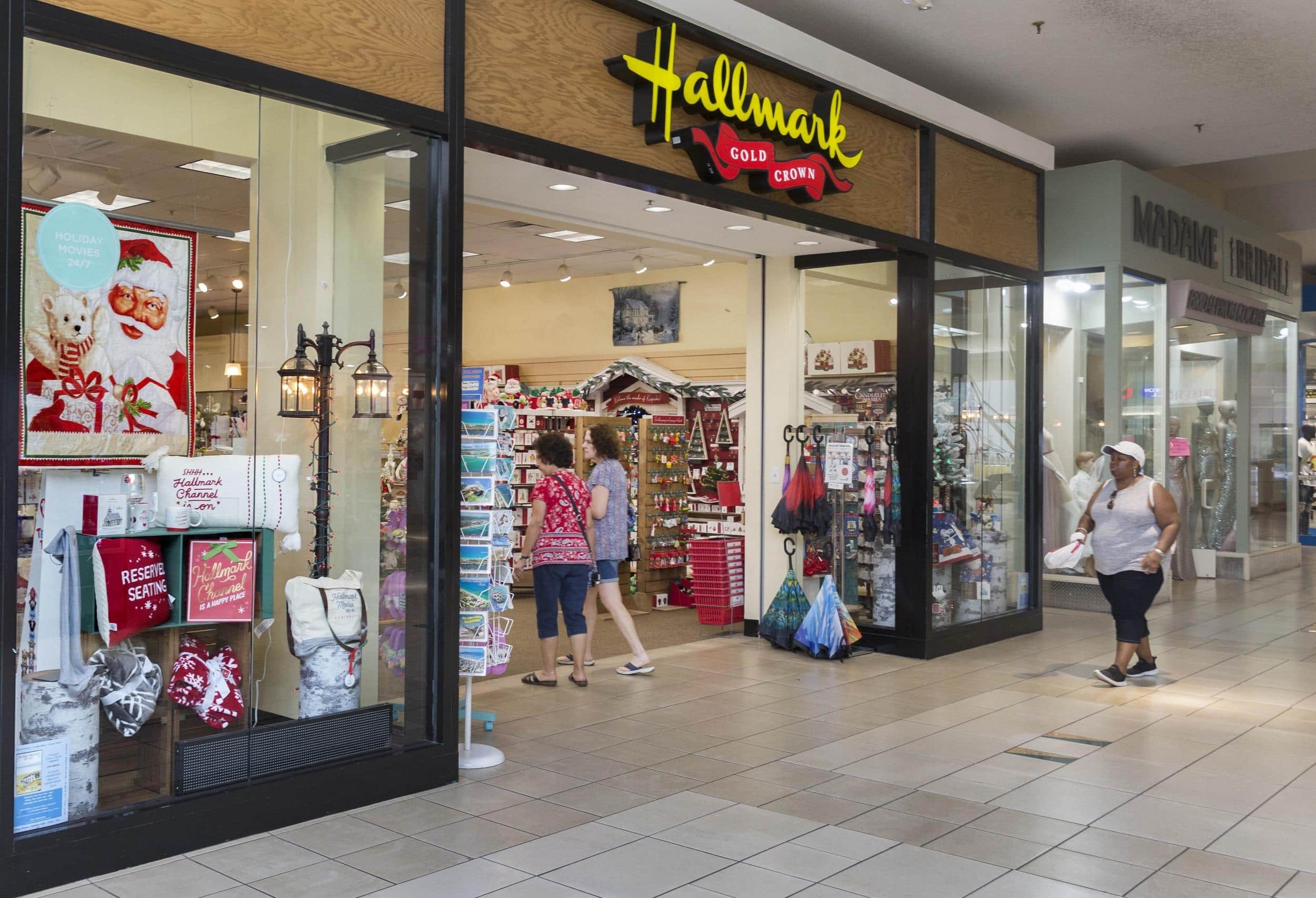 "Disney film classics need a more honest warning about the racism they contain" via Anne Elizabeth Zimmerman for the Orlando Sentinel — In today's politically charged culture, it is more important than ever to recognize the impact of edutainment, especially on our children. The company has accepted this responsibility in other ways, such as more realistic experiences in the World Showcase at EPCOT and more diverse characters. As a cultural teacher with the largest classroom, Disney can and should utilize these content warnings as valuable lessons about tolerance. Over the past decade, I have discussed these films in my own classroom. In "Dumbo" (1941), the Jim Crow character recalls Southern segregation laws as well as the painful memory of American minstrelsy. Even as these films may hold a positive place in our cultural memory, the depictions in them are "outdated" — and racist.
"Vegan man sues Burger King in Florida, says Impossible Whopper was 'contaminated' with meat" via Daniel Figueroa IV of the Tampa Bay Times — A Georgia man is suing Burger King after he said he was "duped" into eating an Impossible Whopper "contaminated with meat byproduct," according to a lawsuit filed in the Southern District of Florida. Phillip Williams, who is a vegan, filed the class action suit Monday and is seeking $5 million in damages and wants the fast-food chain to be more transparent about how it prepares its meatless Impossible patties. Burger King, which is headquartered in Miami, began offering the plant-based, meat-free Impossible patties with its signature Whopper sandwich in August. On its website, Burger King advertises the sandwich as "100% Whopper. 0% Beef." It does not say the sandwiches are vegan and says it is made with the non-vegan mayonnaise option.
— HAPPY BIRTHDAY —
Even though we celebrated him last Friday, today is Anthony Pedicini's actual 40th birthday. Go ahead and give him one more shoutout. Best wishes also to Laila Aziz, Jon Coley of Capitol Resources and one of St. Pete's best, Sara Stonecipher.
___
Sunburn is authored and assembled by Peter Schorsch, Phil Ammann, A.G. Gancarski, Renzo Downey and Drew Wilson.