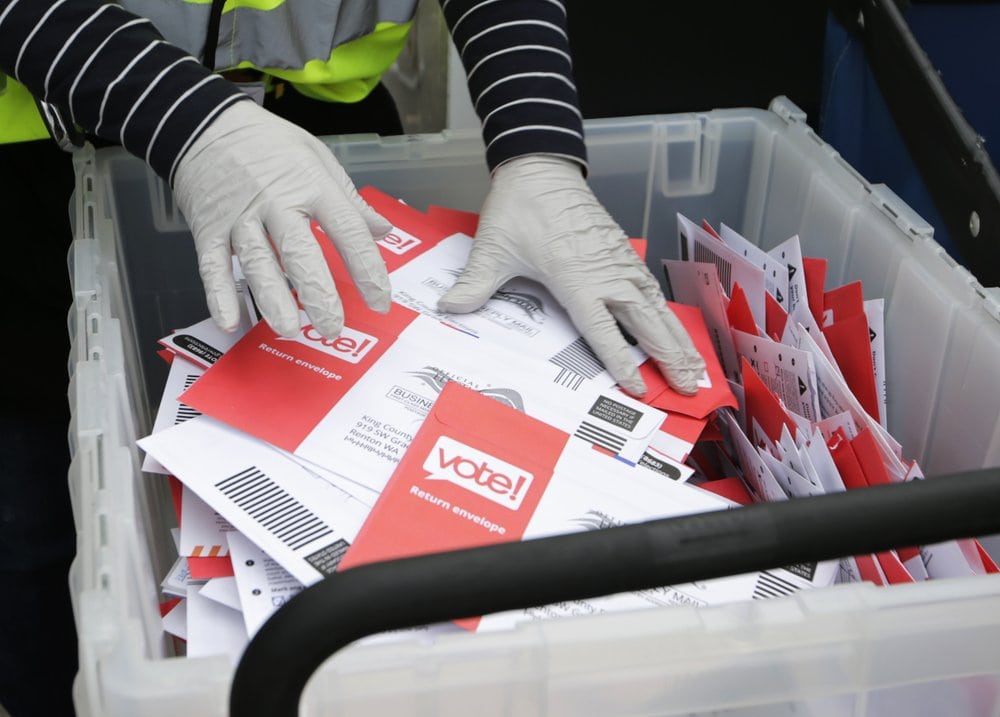 More early voting is possible, if the supervisors get their wish.
The 2020 campaign season will be remembered for the coronavirus more so than any of the forgettable runs for office voters have seen so far.
Certainly that's the case for county-level elections officials, too.
"Supervisors of elections encountered significant challenges" in March, wrote the Florida Supervisors of Elections to Gov. Ron DeSantis on Tuesday.
With poll workers in Duval and Broward having tested COVID-19 positive and having potentially impacted unlucky voters in the presidential primary, elections supervisors from around the state want "flexibility and authority" as they deal with the grave challenges ahead.
DeSantis told media Tuesday he was inclined to grant requests to supervisors.
Supervisors are facing "unavailable" polling places, "difficulty in acquiring hand sanitizer and other supplies" and "substantial numbers of poll workers deciding not to work, many at the last minute."
Thus, supervisors seek "flexibility and authority" to modify elections procedures on the county level, changes that may well prove controversial in at least some of Florida's 67 counties.
Supervisors expect a "significant shortage of poll workers."
While the prospect of a vote-by-mail election in August or November may prove tantalizing to some, it is a non-starter for the supervisors, who assert that "Florida is not in a position, at this time, to conduct an all-mail ballot election this year."
To that end, the Supervisors want concrete guarantees that there will be enough "supplies like hand sanitizer and other resources" for what will likely be an engaged electorate, given the economic collapse in a presidential election year.
The supervisors have a number of other asks also, potentially setting new precedents alien to current statute.
One such ask is to "allow each county Supervisor of Elections to designate additional or alternative early voting site locations."
Corollary to that request is flexibility to avoid the requirement that there be one polling place in every precinct. The goal there is to confer the ability to "relocate or consolidate" polling places.
This may not be the complete list of supervisors' asks.
Signing off on the letter, Florida Supervisors of Elections President Tammy Jones noted that "additional changes" may be requested.
Another ask: an extension of early voting up to 22 days before the election.
___
Florida Politics' Capitol correspondent Renzo Downey contributed to this post.