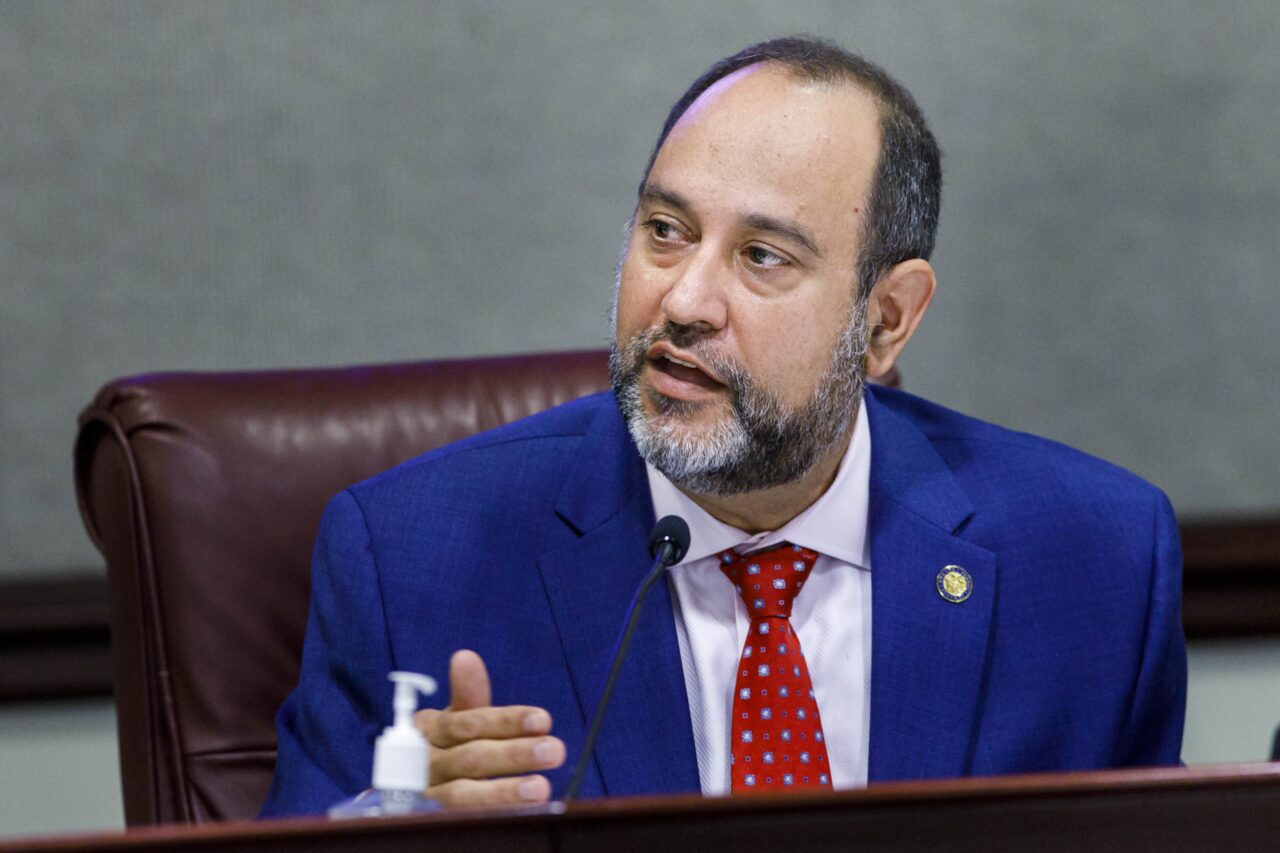 Bill Sponsor Ray Rodrigues wants to quash out-of-state buying power.
The Senate Ethics and Elections Committee advanced a campaign finance restriction to make it harder to finance fledgling citizen initiatives.
The bill (SB 1890) will cap donations at $3,000 to political committees backing proposed constitutional amendments during the signature gathering process.
Sen. Ray Rodrigues, an Estero Republican, said this will add a layer of integrity and transparency to the political process.
"Our current process faces the influence of interests not in the state of Florida," Rodrigues said.
It's a measure Rodrigues filed early this month, but which only found a House companion last week. An amendment presented by Rodrigues in the Senate committee raised his initial proposed limit from $1,000, the same as for state lawmakers, to $3,000, the same restriction for statewide candidates.
He credited Sen. Tina Polsky, a Boca Raton Democrat, for suggesting the change, though she made clear in committee she remains opposed to the bill.
"I do think it's more fair," she said, but questioned if the measure still threatens to upend the initiative process.
Sen. Lori Berman, a Boynton Beach Democrat, questioned in the committee why the Legislature needed to impose further restrictions on this method of amendment to state constitutions. Florida over the past two Legislative sessions reduced the time available for petition-gathering and stopped practices like paying signature gatherers.
"I believe amending our constitution is a healthy part of our democracy and we have made it exceedingly difficult," Berman said.
Rodrigues said the rush of limitations came because of the sudden engagement of out-of-state donors on the process.
"Out-of-state billionaires stepping in to fund citizen initiatives is a relatively new phenomenon," he said.
He noted deep-pocketed donors funded efforts to put Marsy's Law and felon voting rights restoration, both of which passed, on the ballot.
But many read Rodrigues' bill as an effort to stop John Morgan, the Orlando attorney behind a medical marijuana amendment and the minimum wage increase, from financing more campaigns. Berman appeared to allude to that when she mentioned in-state millionaires and billionaires would face donation limits the same as anyone else.
Rodrigues stressed that once the Secretary of State certifies a proposed amendment to appear on the ballot, the limit disappears.
The legislation went through committee on a party line vote. But notably, there were concerns raised by Sen. Jennifer Bradley, a Fleming Island Republican.
"It limits speech solely for one side of the issue," she said. "That needs to be addressed to pass constitutional muster."
But she still voted in favor of it at the committee level on the promise her concern could be addressed before the bill reaches the Senate floor.
Still, Republicans as a caucus maintained that it should be difficult to amend the constitution. Sen. Dennis Baxley, the Ocala Republican chairing the committee, said he has voted against issues he supported that ended up on the ballot because he believes in representative democracy and leaving policy debates to the Legislature.
In bringing the legislation in line with a House bill, the Senate legislation also would stop candidates from donating surplus campaign dollars to a nonprofit where they work.
The House bill (HB 699) passed in the House Public Integrity and Election Committee on Monday, it's second time in front of that panel.