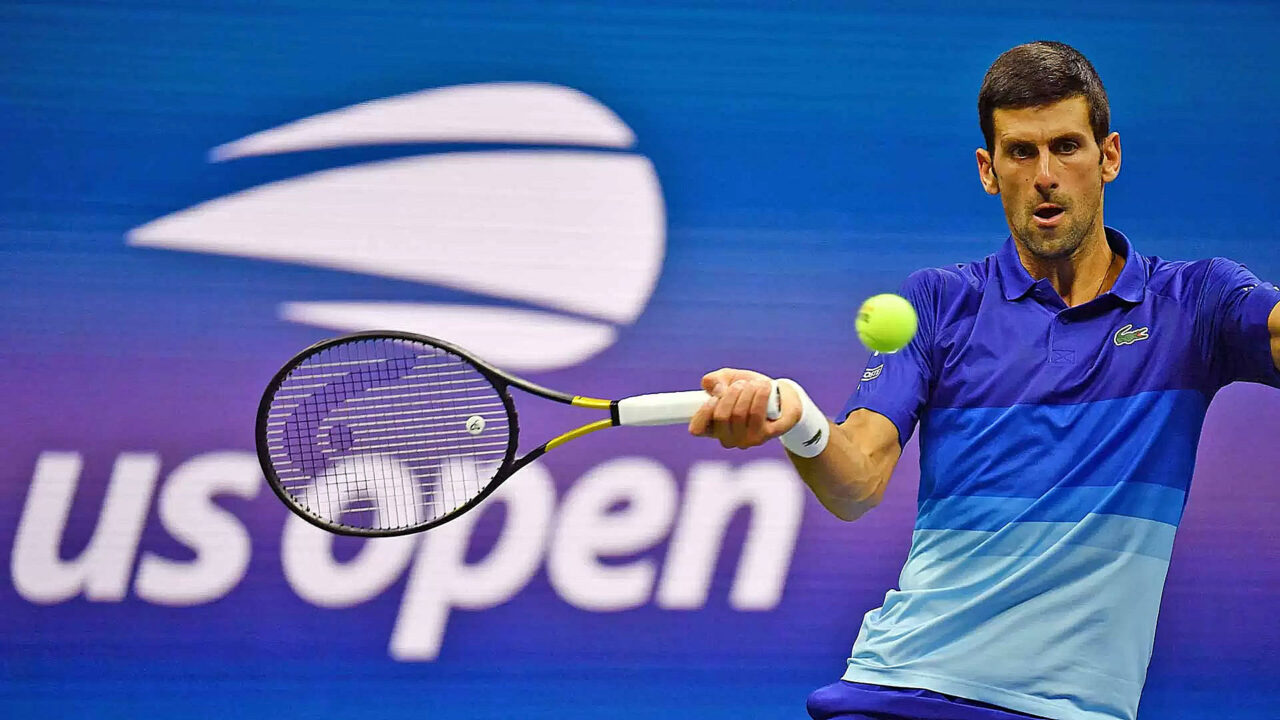 Marco Rubio, Rick Scott have issued similar objections.
Gov. Ron DeSantis is serving up outrage over the exclusion of Novak Djokovic from the Miami Open tennis tournament.
The Serbian tennis player, while ranked No. 1 in the world, was recently denied U.S. entry over his shot status, and DeSantis is the latest Florida Republican to volley invective at the White House's COVID-19 mitigation strategy.
Urging President Joe Biden to put "pandemic politics" aside, DeSantis wrote a two-page letter condemning the "unfair, unscientific, and unacceptable" denial of permission to enter the country for the tournament. He asks the White House to allow Djokovic to enter by boat, demanding an answer by Friday, so that the Serbian superstar can "delight and inspire" tennis fans at the Miami tourney.
Though Djokovic has formally withdrawn from the Miami event, DeSantis' letter contrasts the "travel ban" on Djokovic for his lack of a COVID-19 vaccination to the administration allowing "thousands of unvaccinated migrants" in through the southern border.
The Governor describes Djokovic as "the most accomplished tennis player in history and the reigning top-ranked player in his sport," while invoking John McEnroe, who described the ban as "absurd."
DeSantis' letter also invokes Surgeon General Joseph Ladapo's guidance "recommending against the COVID-19 mRNA vaccines for males ages 18-39 years old," in support of his claim.
The Governor's letter to Biden follows on similar protests from Florida Senators Marco Rubio and Rick Scott who wrote a joint letter to Biden seeking policy reversal.
"Mr. Djokovic is a world-class athlete in peak physical condition who is not at high risk of severe complications from COVID-19. It seems both illogical and misaligned with the opinions of your own administration to not grant him the waiver he requests so that he may travel to the U.S. to compete in a professional event," the two wrote.
"The lack of public health risk, along with the clear benefit of his participation in an event that will be a major driver for our local economies should make the decision before you simple and serve as a precedent for others in his position, while hopefully leading to the full reversal of this mandate for other foreign visitors who wish to legally travel to our great nation."
DeSantis, Scott, and Rubio all referenced Biden's own assertion that the "pandemic is over," made back in September. With the objections of three major Florida Republicans now memorialized, the ball is in the President's court.
The only thing keeping Novak Djokovic from participating in the Miami Open tennis tournament is President Biden's misguided and unscientific COVID-19 vaccination requirement for foreigner travelers.
 
Mr. President – lift your restrictions and let him compete. pic.twitter.com/fFyhNoUV4S

— Ron DeSantis (@GovRonDeSantis) March 7, 2023
___
Jacob Ogles of Florida Politics contributed to this report.