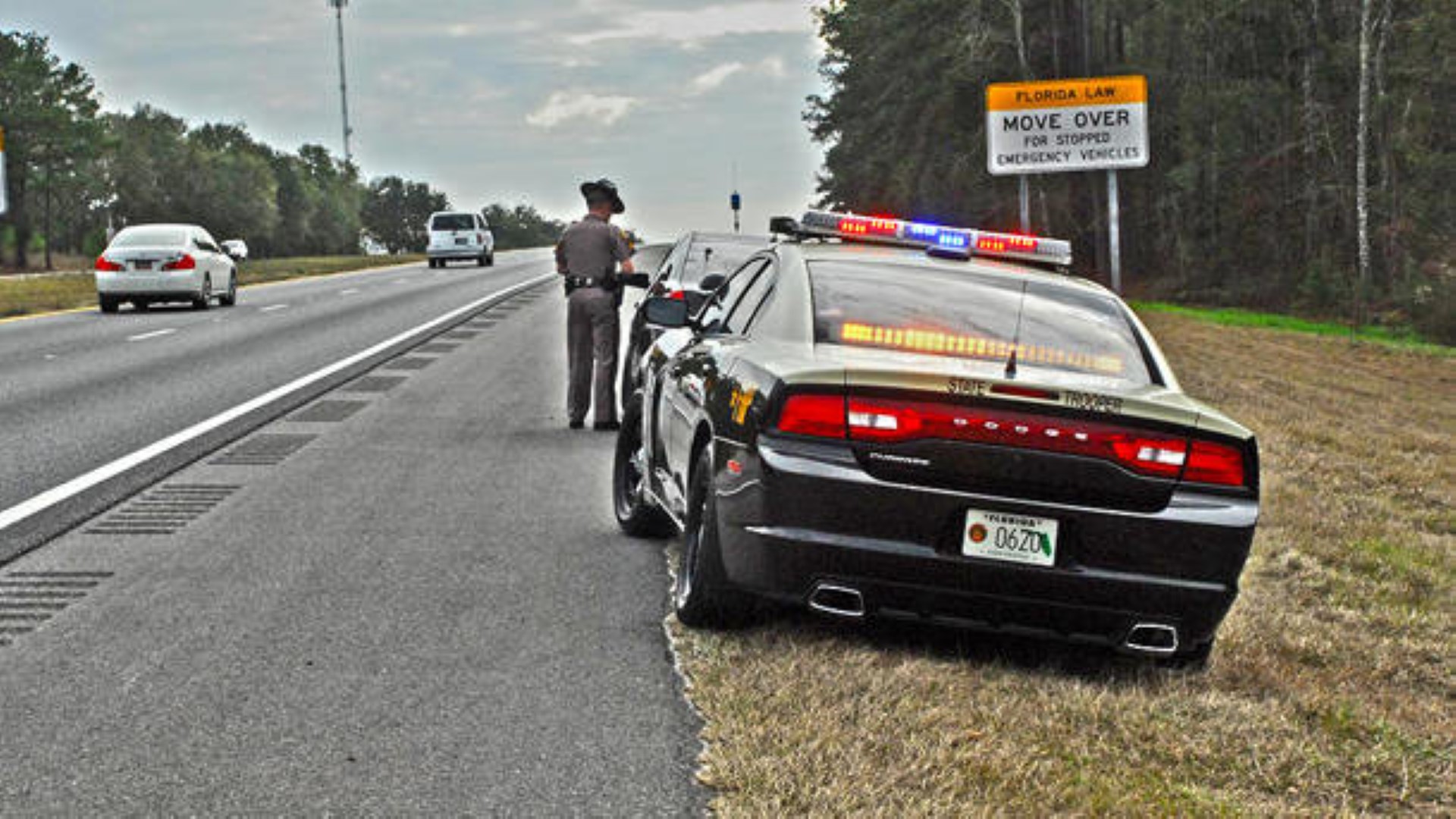 It backs the blue through boosts at the bank.
There's no shortage of pay bumps for law enforcement in the Florida Senate's proposed 2023-24 budget.
For starters, the newly released spending plan includes another $20 million for new state police recruits, a key feature of the separate "Freedom First Budget" Gov. Ron DeSantis announced this month.
But there's a lot there for cops already on the job, including a $110 million set-aside to pay one-time $1,000 "recognition payments" to local police, firefighters, EMTs and paramedics.
There are also "critical" bonuses for Florida Highway Patrol (FHP), Fish and Wildlife Conservation Commission, and Financial Services Department officers and support staff in more than two dozen counties.
FHP troopers working and living in Alachua, Baker, Brevard, Clay, Charlotte, Duval, Escambia, Flagler, Hillsborough, Indian River, Manatee, Marion, Martin, Nassau, Orange, Osceola, Pasco, Pinellas, Sarasota, Santa Rosa, Seminole, St. Johns, St. Lucie and Volusia counties would receive a $5,000 bonus. Those in Collier, Lee and Monroe counties would receive a similar sum.
For troopers in most of those counties who perform additional duties — including K-9 handlers, felony officers, members of a motorcycle squad and criminal interdiction, criminal investigation, intelligence, new recruit background check and training, drug recognition and technical support officers — there would be another $2,000.
Officers who are part of the Florida Highway Patrol's Quick Response Force, Honor Guard and Advanced Investigation and Reconstruction teams would get the same.
Officers assigned to the Office of Motor Carrier Compliance who keep their Commercial Vehicle Safety certifications up to date would get an extra $162.50 per pay period.
Many non-sworn Florida Department of Highway Safety and Motor Vehicles employees would also get more money.
Regional and local duty, communications training and community services officers across 25 counties — Baker, Brevard, Broward, Charlotte, Clay, Collier, Duval, Glades, Hendry, Hillsborough, Lake, Lee, Manatee, Martin, Miami-Dade, Monroe, Nassau, Orange, Osceola, Palm Beach, Pasco, Pinellas, Polk, Seminole and St. Johns — would get $5,000.
In Miami-Dade and Broward only, driver's license examiners and community outreach specialists would receive $5,000 too. Administrative secretaries, operations and management consultants, maintenance mechanics, office operations managers and records technicians in those two counties would receive $1,300.
And across the state, first responders and transportation, towing, medical and hazardous material-handling personnel who perform incident management services for the Florida Department of Transportation — responding to crashes and other on-road issues — would get $2 more per hour while working nonstandard hours, including nights and weekends.
The budget would authorize the Fish and Wildlife Conservation Commission (FWC) to continue temporary special duty pay additives for K-9 handlers, regional recruiters, media coordinators and breath test operators. Similar supplemental pay could go to officers serving as offshore patrol vessel crew members, special operations group members and long-term covert investigators.
Police K-9 handlers in the Department of Financial Services would get a $2,000 bonus.
FWC would also be able to provide comparable pay additives to staff in Broward, Collier, Lee, Miami-Dade and Monroe counties. Duty officers in the agency would also enjoy 10-15% extra hourly during non-routine hours.
DeSantis announced March 1 that Florida has issued nearly 1,400 bonuses of $5,000 to newly employed law enforcement recruits, including more than 431 who relocated to the Sunshine State.
A press release from the Governor's Office noted Florida's current 50-year-low crime rate and referenced other bonus pay initiatives, including the Essential First Responders Recognition Payment Program, which has paid 79,610 first responders $1,000 each.
DeSantis' proposed budget, like the Senate plan, has tranches for additional police pay. But unlike the Senate's spending scheme, most of the bonuses are based either on existing pay rates or on-the-job experience.
The Governor's "Freedom First Budget" would also raise the minimum annual wage for state-paid law enforcement officers to $55,000. That's already the starting earnings for state troopers in 30 Florida counties, according to Florida's jobs portal.
It's $50,000 everywhere else except Monroe County, where troopers earn $58,000 or more, not counting non-wage incentives and benefits like education credits, take-home patrol cars, insurance and contributory retirement plans.
The Senate budget will go before the Senate Appropriations Committee next week before getting a full floor vote the week after. Senators will then negotiate over the final spending plan with members of the House, which hasn't yet released its annual spending proposal.