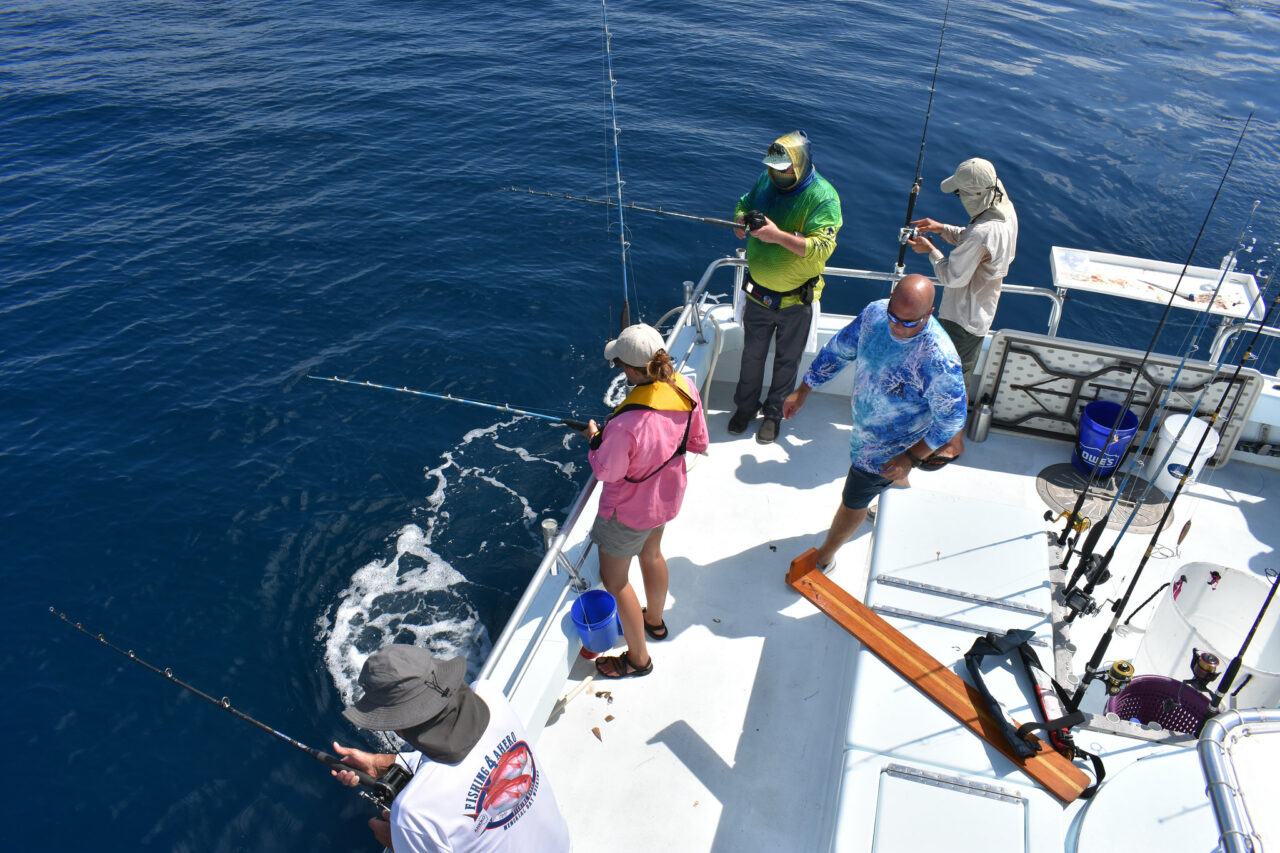 'HJR 1157 is about the heritage of Florida.'
The House is unanimously backing a proposal from state hunting and fishing enthusiasts that would enshrine the practices in the Florida Constitution, pending voter approval.
"HJR 1157 is about the heritage of Florida," Naples Republican Rep. Lauren Melo said.
"Many people don't realize the economic value fishing and hunting provides our great state, combining just over $15 billion annually. People come from all over the world to catch our tarpon and snapper, and chase our turkeys and ducks. Passing this legislation is a powerful statement that we support and champion our fishing and hunting traditions, and we want to protect (them) for our future."
The measure received second and third reading in the House this week, passing 116-0.
"Florida is an incredibly important state for the sportfishing industry and is considered the Fishing Capital of the World," said Martha Guyas, Southeast Fisheries Policy Director for the American Sportfishing Association, upon the resolution's passage.
"Our state attracts more than 4.3 million anglers who make fishing in Florida an economic engine that contributes nearly $14 billion in economic output and supports more than 120,000 jobs."
She noted a quarter of all American fishing manufacturers' business occurs in Florida for that reason.
"For generations, Floridians have used fishing and hunting as a means to provide for themselves and their families," said House Speaker Paul Renner, a Palm Coast Republican.
He commended Melo for filing the resolution "in hopes of permanently preserving Floridians' right to fish and hunt."
The advocacy group International Order of T. Roosevelt, which backs the amendment, argues it's necessary because of efforts like an Oregon ballot initiative that found support but fell 20,000 signatures short of the 112,000 necessary to make the ballot. The initiative would have banned hunting and fishing in the state.
The bill would result in language on the ballot that states, "Proposing an amendment to the state constitution to preserve forever fishing and hunting, including by the use of traditional methods, as a public right and preferred means of responsibly managing and controlling fish and wildlife. Specifies that the amendment does not limit the authority granted to the Fish and Wildlife Conservation Commission under Section 9 of Article IV of the state constitution."
A proposed constitutional amendment doesn't require Gov. Ron DeSantis' signature, and the measure would be placed on the November 2024 ballot if it clears both chambers of the Legislature.
Proposed amendments must earn 60% support from voters to be added to the state constitution.