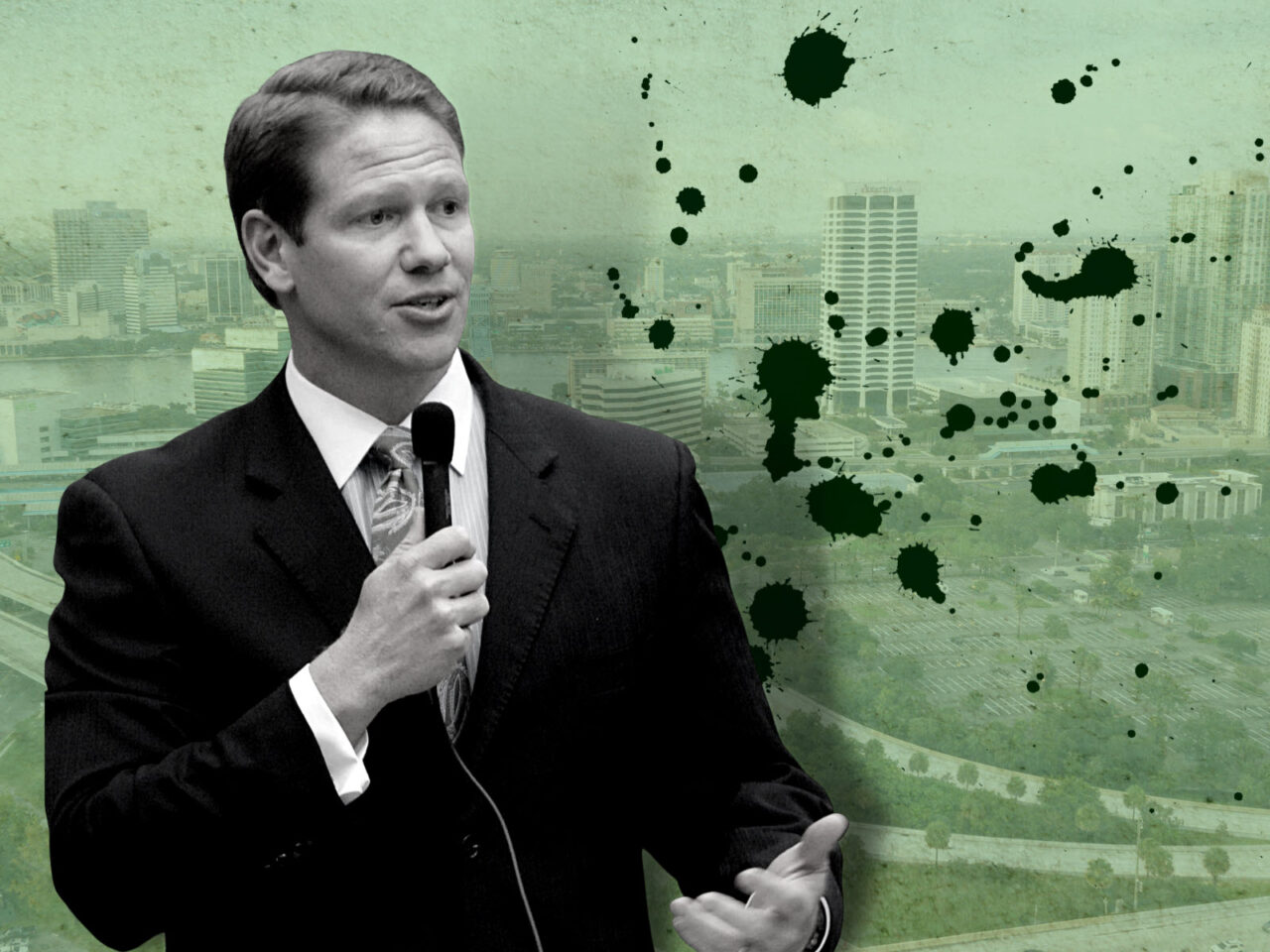 The Republican is winning the money battle in the Jacksonville mayoral race.
Money continues to go the way of Republican Daniel Davis in the race for Jacksonville Mayor.
In April, the candidate's Building a Better Economy political committee raised more than $1.71 million. This was the single best month of fundraising for the Davis committee of all time.
Major donors include First Coast Energy and Dream Finders Homes, each of which contributed $100,000. CKB Landscaping of Fort Valley, Georgia, gave $90,000. Petway Real Estate and family members contributed $75,000. Stable Foundations of Lake City donated $55,000.  And a number of donors, including Mori Hosseini's ICI Homes, chipped in $50,000.
Davis' political committee closed April with roughly $940,000 on hand, having spent nearly $1.47 million in the same month. More than $1 million of that money went to the Duval County Republican Executive Committee for ad buys.
Meanwhile, nearly $245,000 went to the Florida Courage political committee. Of that money, $10,000 has been moved to the For a Conservative Florida account. It is uncertain how this money may be programmed during the campaign's final days.
Davis also has roughly $124,000 in his campaign account, with fundraising reported through April 28.
Less is known about the financing behind the Donna Deegan campaign, meanwhile. April figures are not available at this writing for her Donna for Duval political committee. That account ended March with nearly $282,000 in cash-on-hand.
As of April 28, Deegan's campaign account had roughly $62,000 on hand, after spending just under $126,000 in the preceding week.
The General Election in Jacksonville is May 16, and early voting and vote by mail are both underway. Turnout is over 12.5% as of this writing, and Democrats hold a 3.75 percentage point advantage over Republicans, which translates to just over 3,100 votes. Democrats have slight leads in both mail and in-person ballots.
The most recent poll of the race isn't that recent at this point, dating back to mid-April, but the survey from the University of North Florida showed a race too close to call.