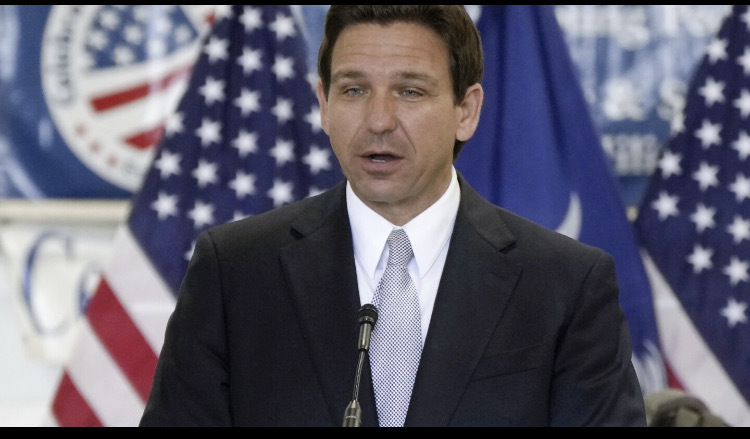 Kennedy could be on a 'task force' to 'hold people accountable for COVID' though.
Ron DeSantis isn't ready to tap Robert F. Kennedy Jr. to run the Centers for Disease Control and Prevention (CDC) or the Food and Drug Administration (FDA) after all.
Instead, the Florida Governor and 2024 presidential candidate envisions the Democrat anti-vaxxer as part of a "bipartisan task force" to "hold them accountable."
"He wouldn't be the head of CDC. That would be a doctor or a Ph.D.," DeSantis said, such as a Jay Bhattacharya.
"But I'm going to have, probably, a task force to go in there to hold people accountable for COVID, hold people accountable for what things are happening. So it would be more in that role that I'd want to get a bipartisan group of people together who understand the process. Understand the federal government's COVID response was a disaster that hurt people that hurt this country," DeSantis told interviewer Megyn Kelly.
During an interview earlier this week with Outkick, DeSantis lauded RFK, continuing praise for the Democratic presidential candidate.
"Yes, the medical stuff. I'm very good on that," DeSantis said. "So that does appeal to me. … In that regard, it's like, 'OK, if you're President, you know, sic him on the FDA, if he'd be willing to serve, or sic him on CDC.'"
DeSantis told Kelly Friday that his enthusiasm for Kennedy in that role was misinterpreted, given the framing of the question in the very friendly Outkick interview was about whether Kennedy could be DeSantis' Vice President. The Governor told Kelly there was "chatter on our side about doing that," though he didn't specify from where that chatter comes.
Kennedy, whose vaccine skepticism predates DeSantis' pandemic-driven interest, recently claimed COVID-19 was "ethnically targeted" to spare Jewish and Chinese people. He has since backpedaled, saying he should have been "more careful" with his words.