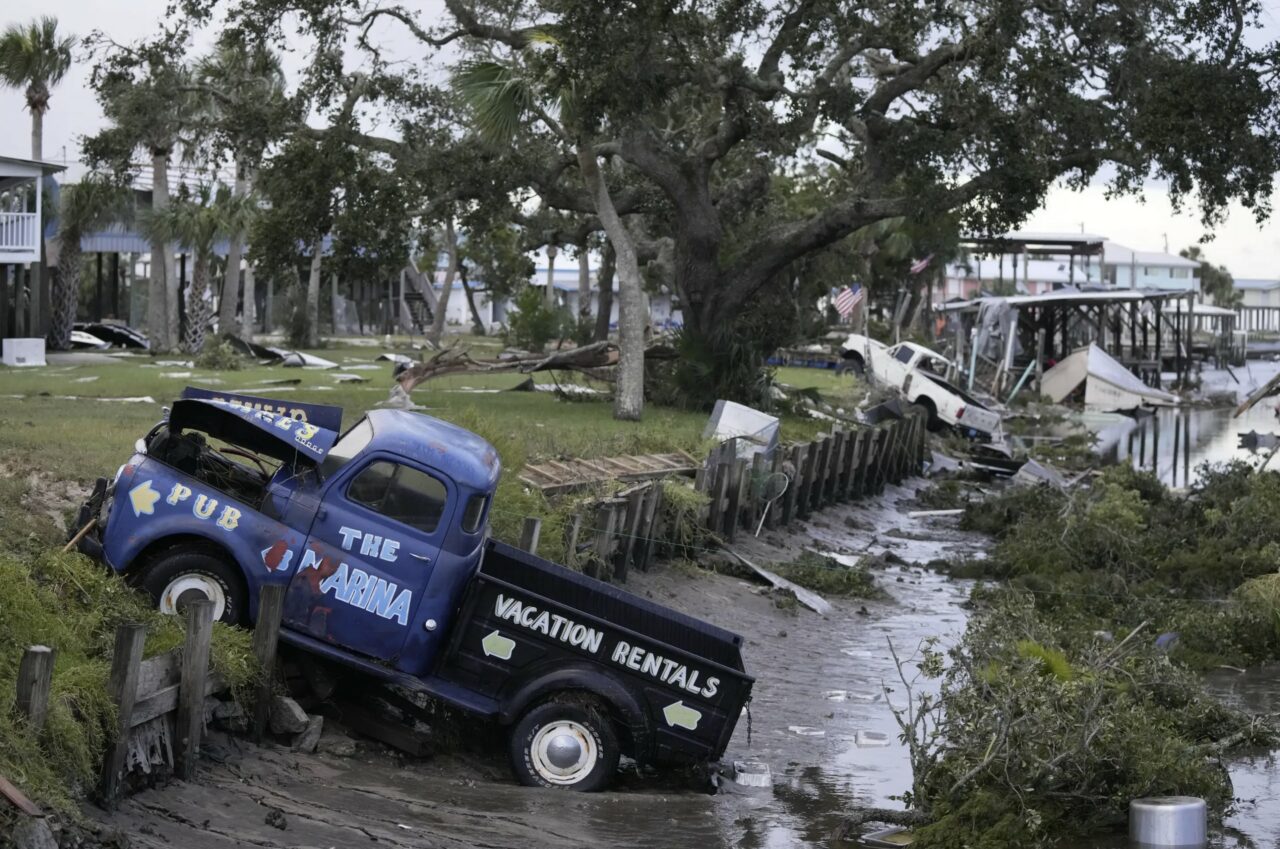 The announcement came days after Hurricane Idalia made landfall in the Big Bend.
A major hurricane hit Florida in August, just like it did last August. Now, Florida House Speaker Paul Renner says it's time for a special committee to address hurricane relief and storm resilience.
The Palm Coast Republican named a Select Committee on Hurricane Resiliency and Recovery. State Rep. Michael Grant, a Port Charlotte Republican, will chair the panel, which will stand only through the end of 2024.
Grant serves as the Majority Leader in the House. His Charlotte County district saw enormous flooding last year from Hurricane Ian. Of note, this is Grant's second stint in the House. He also represented Charlotte County in the aftermath of Hurricane Charley, which destroyed much of downtown Punta Gorda in 2004.
The 15-member panel of Representatives, many from coastal districts that suffered impacts of Hurricane Idalia last month and Hurricane Ian and Hurricane Nicole last year, will look at the immediate needs of hard-hit regions. But it will also look for ways to protect and repair Florida from future storms.
Rep. Adam Botana, a Bonita Springs Republican, will serve as Vice Chair, while Rep. Kevin Chambliss, a Homestead Democrat, will serve as ranking member. Other members include Republican Reps. Demi Busatta Cabrera, Tiffany Esposito, Mike Giallombardo, Jim Mooney, Susan Plasencia, Spencer Roach, Jason Shoaf and Cyndi Stevenson and Democratic Reps. Hillary Cassel, Anna Eskamani, Gallop Franklin and Allison Tant.
Botana, whose Southwest Florida community took a heavy hit from Hurricane Ian, said the committee's work will be important.
"I look forward to assisting my Chairman, Leader Grant, in diving into County and State responses to hurricanes and how we can help small businesses recover quicker and get back open," Botana said.
Franklin, whose Leon-Gadsden district saw plenty of wind and rain from Idalia, said the committee should look at the state's most important long-term needs.
Asked about the most important work the committee will address, he responded: "Consider best practices to build and maintain hurricane-resilient communities such as infrastructure hardening, building codes as well as sewage, drainage and holding pond networks. Ensure that we are also maximizing our natural water surge defense capabilities. Continue to support and seek advice from our state emergency operations experts who have been doing a great job year after year."
Plasencia represents an inland district in the Orlando-Seminole area but said her constituents suffered from past storms as well.
"This is an assignment that will be very personal to me," the Orlando Republican said. "My area was hit hard by Hurricane Ian with flooding. I'm looking forward to being their voice."
Eskamani represents a neighboring district. The Orlando Democrat hopes to see long-term issues regarding climate science addressed.
"Last Session we focused on workshops and information sharing. I've hopeful this upcoming session we'll be able to put together policy proposals that focus on climate mitigation alongside resilience and direct support for impacted Floridians that is long-term," she said. "This also means accountability for insurance companies, many of which nationally are no longer providing coverage for natural disasters."
And Shoaf, a Port St. Joe Republican whose district took a direct hit from Idalia, sees immediate and long-term needs.
"First and foremost, we're focused on the safety of residents in the region. We're getting them food and water, supplies to clean up and resources to support recovery," he said. "Looking ahead, I think it will be important to consider how we can better support our rural EOCs. It's clear that a Category 4 storm presents challenges that our fiscally constrained counties may not have the resources to prepare for. We can work to harden their structures, provide backup generators and strengthen communications towers to withstand the next storm so they can focus on serving their communities."