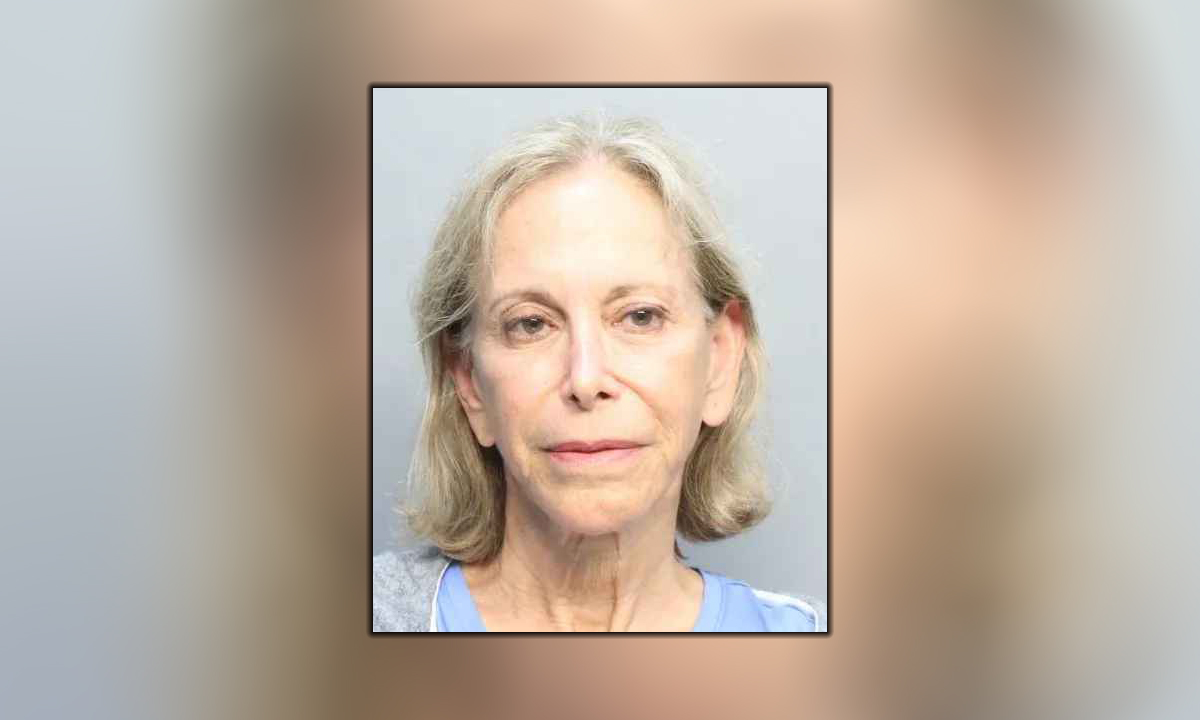 Donna's arrest is a game-changer.
Less than 12 hours after news broke of Donna Adelson's arrest — as she and Harvey Adelson attempted to flee Miami with one-way tickets to Vietnam — the internet has reacted with a flurry of content, memes, and videos documenting global gratitude for law enforcement's unyielding efforts to bring those responsible for Dan Markel's murder to justice.
Tallahassee Democrat investigative reporter Jeff Burlew's coverage of the arrest depicts the baffling arrogance or stupidity of Markel's former in-laws, who seemed to think that skipping town to a non-extradition country before a possible grand jury indictment would go unnoticed.
Authorities have long named Donna as a co-conspirator in Markel's murder, along with her daughter, Wendi Adelson — Markel's ex-wife and the mother of his two sons, and Charlie Adelson, Wendi's brother. These members of the Adelson family, law enforcement say, conspired with one another to hire three accomplices to carry out the July 18, 2014, killing.
"Wendi Adelson would talk to her mother and brother, her brother would meet with and talk with his ex-girlfriend Katherine Magbanua, and Katherine Magbanua would meet with Sigfredo Garcia and Luis Rivera," read an Oct. 6, 2023 motion by the State, describing how the conspiracy was structured.
Donna's arrest came one week after Charlie Adelson's conviction. Here's what the internet has to say about it:
— Surviving the Survivor Podcast: This dynamic team was on air last night as news came in, with a vibrant live chat. Expect more from them and their followers in the days ahead.
— Fanci Fiction: It's hard to pick just one, but for a biting perspective, follow this link to Fanci's X, or find her on YouTube for wiretaps, commentary, and more.
— Jury Trial Mentor: The YouTube chat is already live, with legal commentary by trial attorney Carl Steinbeck set to start at 10 a.m. Tuesday. Steinbeck is batting 1000 in his predictions for how Charlie's trial would go, such as whether Katie would testify, how long the jury would deliberate for, and more.
— Society Page: Sharp, artistic take on Charlie's trial, Wendi's subterfuge, and Donna's arrest.
— Reddit: Dan_Markel_Murder sub is lighting up.
Donna's arrest is a game-changer in a case brought by the State Attorney's Office in a methodical, yearslong effort to deliver justice, and marks another step toward the innermost "layer" of the crime.
"I suspect that Wendi may be preparing to express shock and horror at what her family did, but in actuality, Wendi took great measures to conceal the truth of who killed Ben and Lincoln's loving father," said Karen Cyphers of Justice for Dan. "She provided misdirection during her one and only police interview, hung up on law enforcement, plead the fifth a few hundred times in a defense deposition, fought hard to avoid testifying and then lied under oath in three trials when forced to appear, led investigators down bizarre rabbit holes, and isolated Dan's children away from the Markel family for years on end. If Wendi attempts to turn on her family now that Donna has been arrested, perhaps this is Charlie's chance to provide receipts — if he has them — about his sister's involvement in the conspiracy."
Or there's always an extra, unclaimed one-way ticket to Vietnam.
___
Florida Politics provides ongoing coverage of the Markel murder case, which is drawing international media attention to Florida's capital city. Our reporting draws from sources including contributor Karen Cyphers of Sachs Media, who, with attorney Jason Solomon, advocates with the grassroots group "Justice for Dan" to draw attention to the case and provide analysis relevant to Florida's political, advocacy, and legal communities.