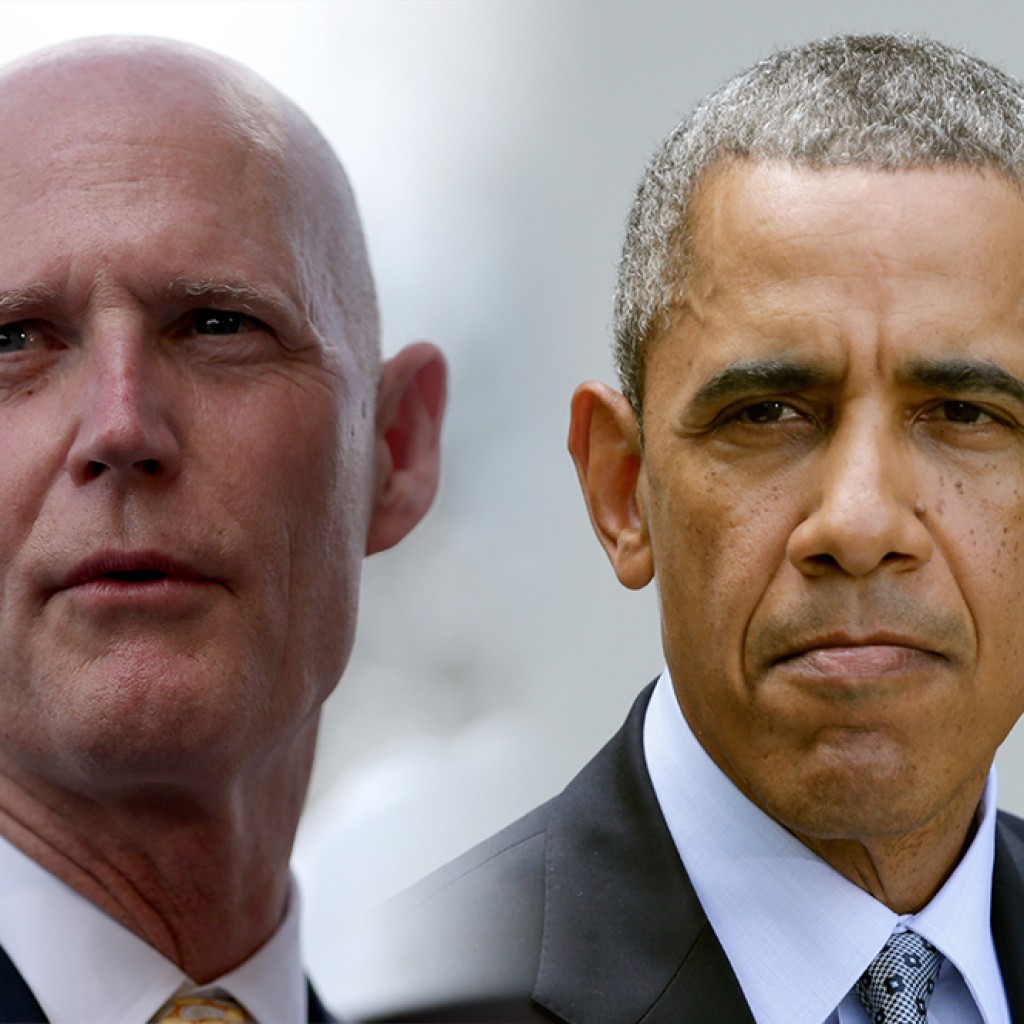 The Obama administration said Wednesday it had not changed its position on Medicaid expansion and hospital funds, despite contrary interpretations from lawmakers.
The confusion came a day after Gov. Rick Scott filed a federal lawsuit accusing the Obama administration of coercing Florida into expanding Medicaid by withholding more than $1 billion in hospital funds.
The Centers for Medicare and Medicaid Services released a statement late Tuesday saying the Low Income pool (LIP) hospital funding is not dependent on whether a state expands Medicaid. It also noted hospital funding should not pay for costs that would be covered in a Medicaid expansion.
"We will work with Florida and each state that has an uncompensated care pool regardless of its Medicaid expansion status … CMS will review proposals regarding uncompensated care pools based on the same principles whether or not a state has expanded Medicaid," spokesman Aaron Albright said.
The administration had previously said the two were linked. But that statement got spun in the media and among Republican lawmakers to mean that federal health officials were saying no LIP money without Medicaid expansion.
The Obama administration clarified both statements Wednesday saying Medicaid expansion and LIP are all part of the same equation.
Nevertheless, Florida House Speaker Steve Crisafulli used the statement to take a victory lap Wednesday, applauding the Obama administration for changing its position.
Crisafulli said he agreed "that the policy preference of the Obama administration should not be used as leverage for the Low Income Pool. The House stands ready to secure allocations … in order to finish our constitutional duty to pass a balanced budget."
That comes after the House abruptly adjourned three days early Tuesday. The Senate asked the House to return in a stern letter Wednesday, but the next step remains unclear.
Meanwhile, the governor is working to show that Florida hospitals are not in as bad financial shape as they maintain. The House has also hinted that they were heading in a similar direction.
"We need to take a serious look at what hospitals really need from taxpayers and whether hospitals can be more prudent and efficient," Crisafulli said in a weekend op-ed.
Scott sent out a memo Wednesday outlining what he'd like lawmakers to review during a Special Session, including hospitals' profit margins, debt, staff salaries and benefits. Scott met privately with several lawmakers last week and circulated a spreadsheet of hospital margins. But hospital officials said the governor's spreadsheet did not include data showing the effect of what would happen if they lost the LIP funding.
Tony Carvalho, president of the Safety Net Hospital Alliance of Florida, said most hospitals would fall into the red if they lost the funds and would have an overall operating deficit of $541 million.
Scott's memo included an operating margin, which only shows the day-to-day financial status, but Carvalho said total margins give a more accurate picture and include the changes in reserves that can significantly vary from year to year.
Republished with permission of The Associated Press.