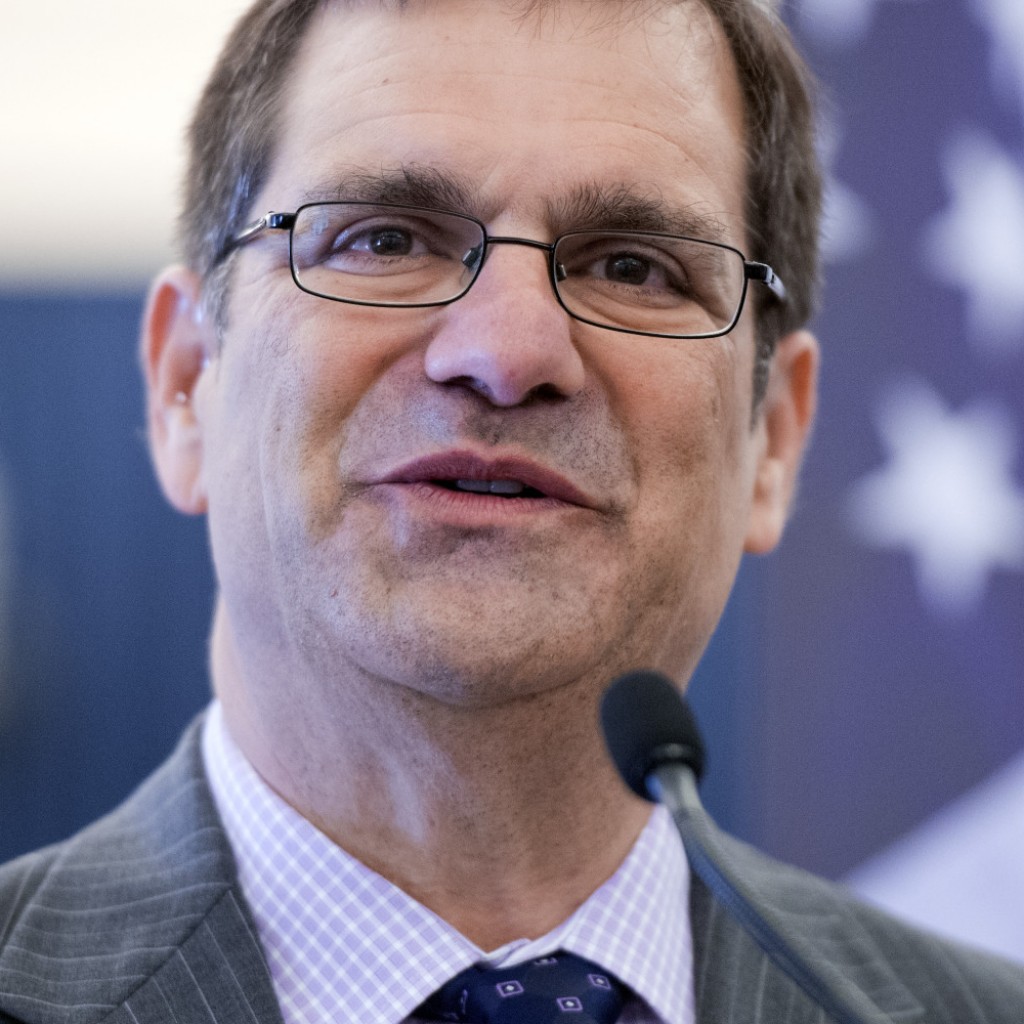 The House of Representatives on Thursday narrowly OK'd the Congressional Trade Priorities and Accountability Act, which approves Trade Promotion Authority (TPA).
The victory for President Barack Obama came a week after House Democrats blocked a previous attempt to approve fast-track authority,  concerned that the trade deal would not do enough to protect American workers.
That opposition from members of his own party hasn't dissipated. In the 218-202 vote only 28 Democrats voted for the bill, with the overwhelming support coming from Republicans.
One of those Republicans was Pasco/Pinellas Rep. Gus Bilirakis, an enthusiastic supporter of the legislation, as he laid out in a piece posted Thursday on the blog-publishing platform Medium.
Bilirakis writes that three main provisions of the TPA are important.
The text of any trade deal must be made public for anyone to read 60 days before it is voted on in the House (Section 106). You may have read a lot online about a number of doomsday, "what if" scenarios in trade deals. Well, if any of those "what if" scenarios came to pass, it would be made public, and Congress would have the opportunity to vote down the trade deal in question.
TPA also requires the administration to consult with Congress throughout the negotiating process (Section 105). Without TPA, the administration would be free to negotiate as they wished. The president has the constitutional authority to negotiate trade agreements with or without TPA (Article II Section II of the U.S. Constitution); TPA just ensures congressional involvement, and that is a good thing. I want to be involved in trade agreements.
TPA includes 150 clear and ambitious negotiating objectives from Congress to the administration that set the priorities of any negotiation (Section 102). If the administration deviates from these objectives, or does not meet them, there is an "off switch" in TPA — Congress can turn TPA off for each deal individually, and would then have an opportunity to amend any negotiated trade deal (Section 6).
Bilirakis admits he heard from more than a few constituents that he shouldn't support the bill because they said they "don't trust the president to negotiate these trade deals on his own," and "don't give the president more power." He insists he's heard those criticisms, writing, "I too have concerns about the president's overreach."
"TPA gives Congress the chance to dictate the terms, and that is why I voted in favor of this legislation," he writes. "This bill doesn't have secret immigration riders. It doesn't give the president any additional authority. Any assertions to the contrary are patently false."
David Jolly, Bilirakis' GOP colleague who represents another part of Pinellas County in Congress, opposes giving President Obama fast-track authority, saying he doesn't trust him. He says he believes in the trade agreement, and thinks Congress should approve it once we have a new president.