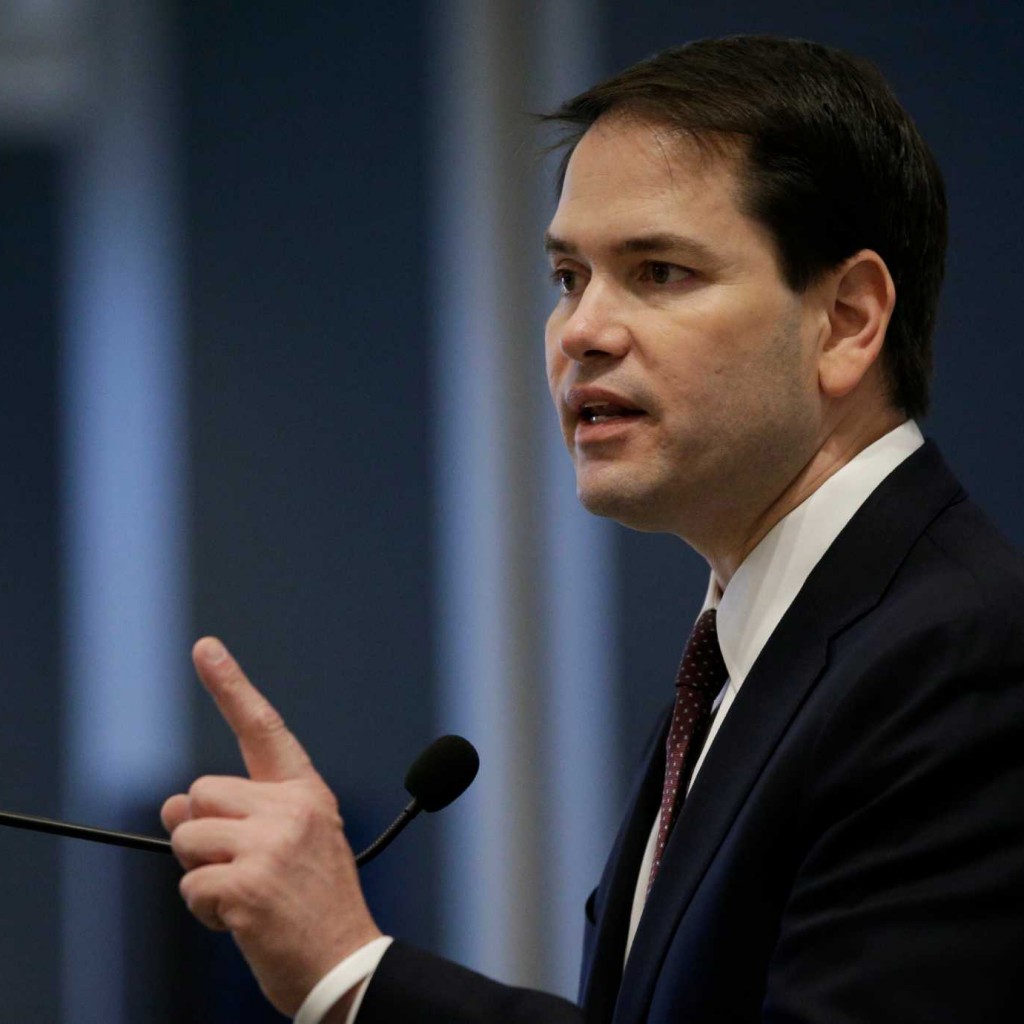 On Wednesday, The New York Times gave Florida Senator and Republican presidential contender Marco Rubio prime time real estate in its op-ed section to denounce the Obama administration's diplomatic overtures to the Cuban government.
It's nothing new from Rubio, who has been critical of any type of engagement with Cuba, going back to a few years ago when officials from Tampa began making noises about getting airline flights directly to Havana.
In the piece, Rubio contends the administration has made a "Faustian bargain," not just with the communist government of Cuba, but also with the communist-led governments in China and Vietnam, two nations that the U.S. has resumed diplomatic relations with in the past few decades.
"Instead of the administration's approach — one-sided concessions that have served only to reward Cuba's rulers despite their lack of reform — we should be stating clearly what reforms America expects before we deepen ties," Rubio writes.
A quick look at the comments section on the Times website shows that the Cuban-American lawmaker is receiving little love from readers.
"The U.S. on right side of history? Saudi Arabia? The world's largest women's prison. Egypt?" wrote Linda Torquiest from Andes, Peru. "Rubio is making a Faustian bargain with his Cuban-exiled cronies to quash the truth in exchange for political power. The word 'charlatan' comes to mind."
"Senator Rubio, might I suggest that you look at several of the former Warsaw Pact nations for inspiration on the transition from communism to democracy?" Chuck W. From San Antonio writes. "We maintained relations with these countries in spite of communist governments. These countries had their stumbling blocks on their journey to democracy yet they have done pretty good for themselves. Using your criteria for relations with countries and using the two examples that you provide, I guess we should sever our relations with the People's Republic of China and Viet Nam."
"So yesterday he cast himself as a 'new president for a new age' and today he argues for more of the same of a policy that has failed to do anything other than make the Cuban people miserable for 50 years! Amazing," wrote PeteBart from Naples.
Some gets personal.
A man named Dave from Yucca Valley wrote, "According to news reports and his own statements, Marco Rubio cashed in his retirement plan to buy a refrigerator. I'm not looking for economic, political, or sage insight from someone who can't even qualify for a payment plan. "
And there was even a rare sympathetic nod to the senator's comments.
The moral vacuity of the commenters here is simply remarkable," writes Hooey from Woods Hole, Mass. "The reaction here to Mr. Rubio's observation that there is no freedom in Cuba is, 'So what?' The commenters here very clearly state that we should not give a damn about principles."
Some readers said Rubio was right, but …
"Each of Senator Rubio's criticisms of the regime are, of course, well known and undoubtedly true," wrote Jack Rapp of New York City. "However, that does not mean we should not work to change that. While I am dubious of the Senator's claim that the President's actions will ONLY benefit the Castros, I am CERTAIN that the President's actions will be a benefit for the people of Cuba. The embargo never worked. It's time to move on."