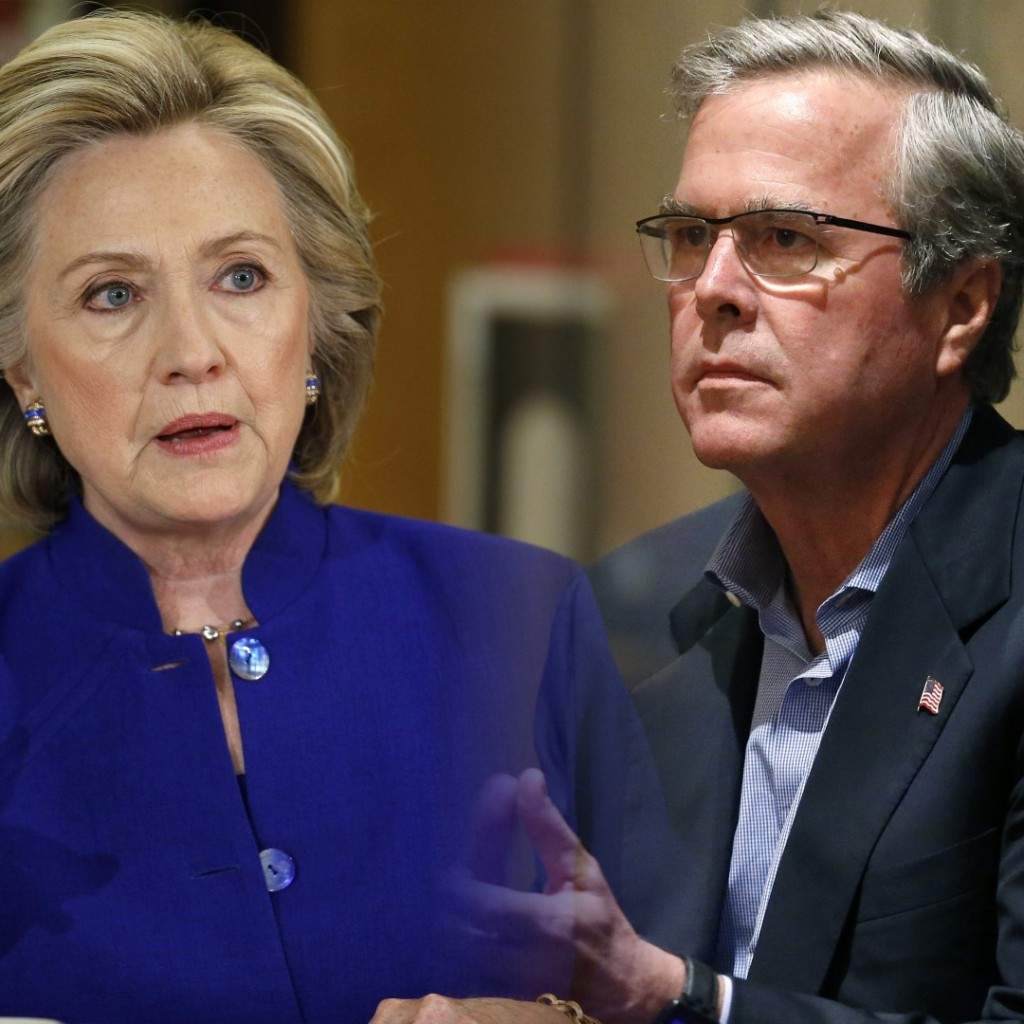 David Sirota, as reported in Florida Politics this week, is a Democratic operative turned political reporter for the International Business Times.
Among his various political campaign roles, Sirota, 39, also was an aide to current Democratic presidential candidate Bernie Sanders.
But few readers of the Times would know that, even though Sirota has penned or co-written nearly a dozen stories since April critical of Hillary Clinton – Sanders' primary rival for the Democratic nomination.
As noted by Eddie Scarry of the Washington Examiner, Sirota's biggest story was in May, where he played connect-the-dots with foreign donations to the Clinton Foundation, which he suggests led to preferential treatment by then-Secretary of State Hillary Clinton.
In 2011, while his wife was working in the State Department, former President Bill Clinton delivered a high-priced speech Washington, D.C. Many world leaders in attendance were donors to the Clinton Foundation.
IBT headlines tell the story of Sirota's true loyalties: "Firms Paid Bill Clinton Millions As They Lobbied Hillary Clinton," "Clinton Family Continues Raking In Personal Cash From Firms That Lobbied Hillary Clinton's State Department" and "Clintons And Foundation Raked In Cash From Banks That Admitted Wrongdoing."
Clinton was not the only target of Sirota and frequent co-writer Andrew Perez. Republican candidates have also been under scrutiny, particularly former Florida Gov. Jeb Bush.
But there has been nothing about Sanders campaign from Sirota, who was press secretary during the Vermont lawmaker's tenure in the House of Representatives.
"There's no mystery or secrecy here," IBT global editor-in-chief Peter Goodman told the Examiner. "All of this information is available prominently on David's website."
In his online biography at DavidSirota.com, Sirota did have a blurb that he was "press secretary for Vermont Congressman Bernard Sanders, the longest-serving independent in congressional history."
However, it should be noted the mention is at the end of the second-to-last paragraph, in a not-very-prominent 8-point font.
Goodman also acknowledged that Sirota had a career in politics prior to journalism.
"He did indeed work for Bernie Sanders in his early 20s and he later worked for Hillary Clinton's campaign chair John Podesta," he said. "David is a first-rate investigative reporter who now works for no one but the reader. His award-winning work speaks for itself and attests to his integrity."
Nevertheless, Sirota has been far from impartial, particularly on his Twitter feed (@davidsirota), where he has openly advocated for his friend and former boss while criticizing Clinton "careerism."
"Certainly if there's a past relationship there," Goodman continued. "It's legitimate to ask if that's coloring his reporting. But in the end, what we have to go on is his (Sirota's) work and I think if you look at the totality of his body of work, you can see that this is somebody who is extremely professional and really quite ruthless in a positive sense in pushing aside any distractions."
Goodman also felt confident that, if Sirota were to cover Sanders' campaign for IBT, he would "do that story as a professional."
That remains to be seen.