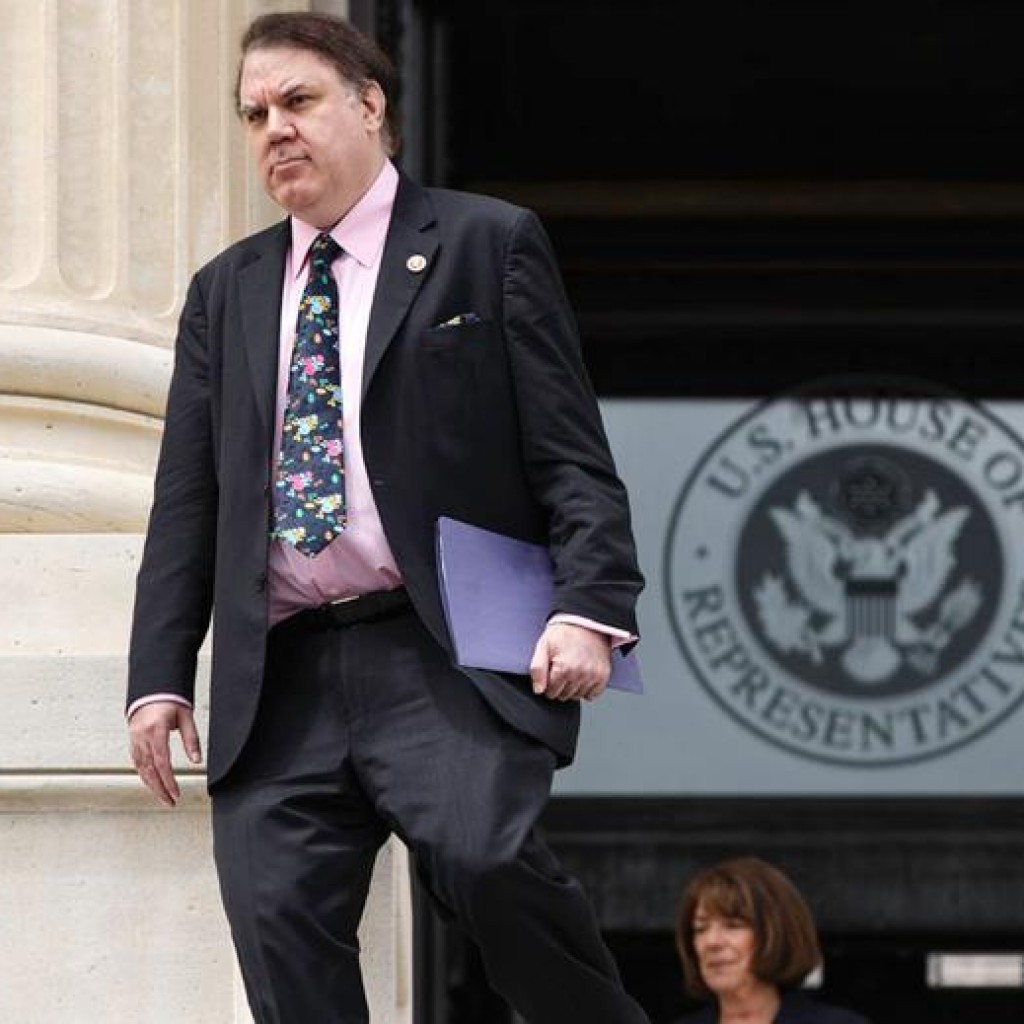 Shoring up Social Security and Medicare are among the issues Alan Grayson has said he wants to emphasize as a candidate for the Democratic U.S. Senate nomination.
Following up on that promise, Grayson has unveiled a proposal that would increase Social Security retirement benefits and tie future increases to a new cost-of-living index.
The Orlando Democrat says that cost-of-living-allowances (COLAs) have been miscalculated for decades, saying that when they were introduced in 1975, they've been calculated on the cost of living for people who work. But he says that most people on Social Security are obviously retired, so the government has been consistently understating the increase in inflation that seniors face on a year-to-year basis.
Seniors spend twice as much on health care as other people do, he said. "And the cost of health care has risen much faster than the general costs of living over the past 40 years, but that isn't reflected in their adjustments," he said. "On the other hand, seniors use less gasoline than other people do." He said the cost of gasoline hit an all-time high in real terms in 1981, and has been falling ever since.
Overall, Grayson said, seniors have been cheated out of more than $300 billion.
The congressman and Senate candidate said he also has another bill on addressing Social Security solvency that he'll introduce later this year.
But he says the short answer to curing any concerns about the program's life is to "scrap the cap." That's shorthand for eliminating the current cap on payroll taxes that come out of salaried workers checks and goes toward the federal retirement benefits program. Right now, every American is taxed at a 6.2 percent rate, until they reach $117,000 a year. Then the tax is cut off.
He uses the salary of NBA star LeBron as an example of the inequities with the current system.
"LeBron James makes over $20 million a year, He gets paid to play 82 games a year. He's done paying his Social Security in the first quarter of the first game of the year, and for the rest of that game, for the rest of the next 81 games, he doesn't have to pay anyting in Social Security," he says. "That isn't really fair. If you scrap the cap, then Social Security is solvent forever."
Grayson is confident he can get his soon-to-be officially filed bill through Congress.
"I think they're actually good," he said about the prospects of passage."We're talking about being fair to seniors. Seniors can be Republicans, Democrats, independents. This is not really an ideological matter in any real sense. It's a matter of the government essentially cheating seniors out of large amounts of money, and I think the Republicans should be just as sensitive of that as the Democrats, that we need to be fair to everybody and keep the promises that we make."
Last month Grayson introduced the Seniors Have Eyes, Ears, and Teeth Act, which will expand Medicare's coverage to include exams, treatments, and medical devices for eyes, ears, and teeth, which are currently excluded, and got 76 co-sponsors within the first 48 hours of its introduction, he said, which was startling to him. "I've been in Congress for five years, total, and I don't remember a bill drawing 76 cosponsors in 48 hours before, so that makes me very hopeful."
Grayson is running against  South Florida U.S. Rep. Patrick Murphy, former Navy JAG officer Pam Keith and women's advocate Lateresa Jones for the right to be the Democratic Senate nominee on the ballot to replace Marco Rubio next year.