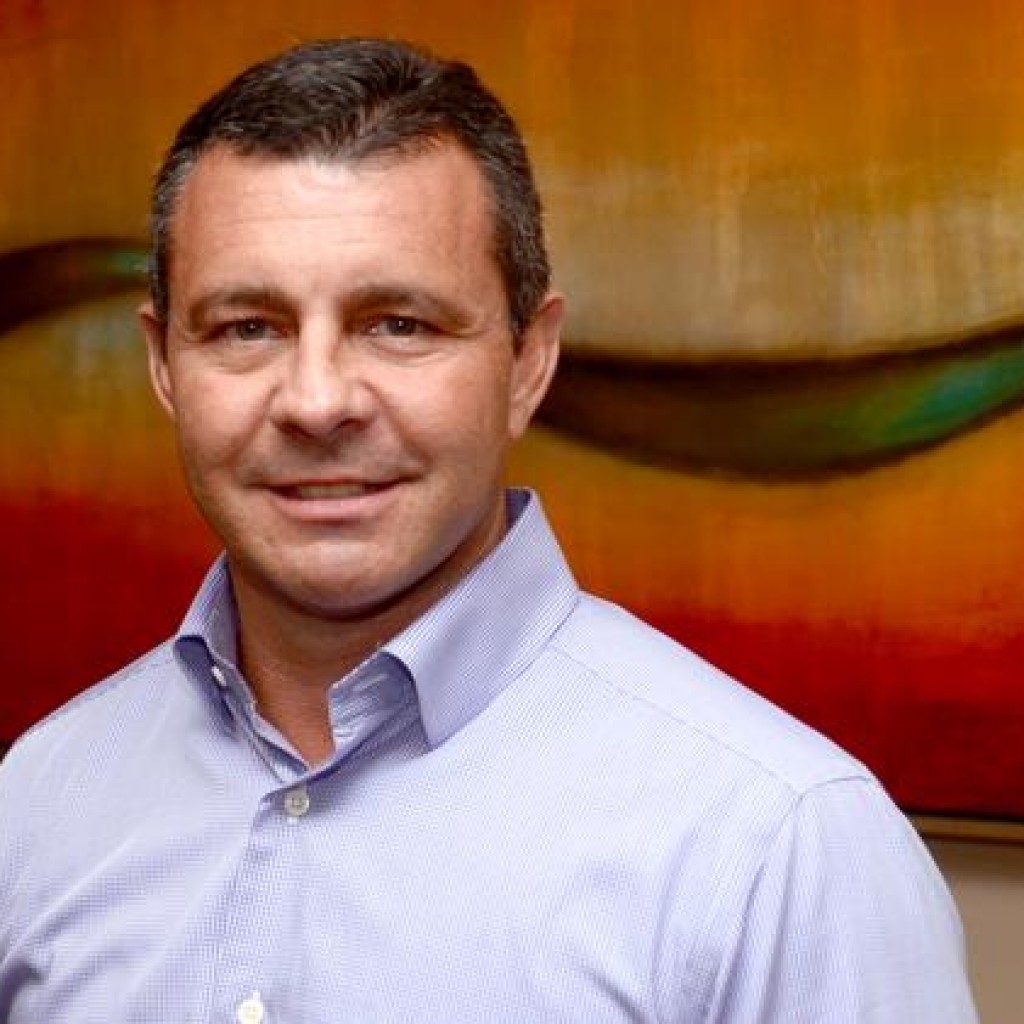 The four Republican candidates attempting to succeed Marco Rubio as the next Senator from Florida convened together for the first time on Saturday morning in Tampa.
The four men – Lieutenant Governor Carlos Lopez-Cantera, Congressmen David Jolly and Ron DeSantis, and former military veteran and CIA officer Todd Wilcox – are so little known that 86 percent of Floridians told Quinnpiac pollsters last week that they couldn't form an opinion on any of them because of lack of knowledge about them.
However, they literally have a full year to pump up their name awareness, as Florida Republicans won't be voting until August 30, 2016.
As Wilcox himself said, there's little to separate the four candidates when it comes to their platforms. They're all staunchly anti-Washington (even though two of them, DeSantis and Jolly, currently live there part time), anti-big government, and all think little of Barack Obama/Hillary Clinton and their agendas.
As the only non-politiican and non-attorney in the bunch, Wilcox is perhaps the most intriguing candidate offering himself up. He's a South Tampa native who earned a Green Beret for commanding a Special Forces team for the U.S. Army, and served in Operation Desert Storm. He followed that up with a stint at the CIA before he started up his own defense contracting company in 2006.
He did, however, begin his speech a bit awkwardly. He took a "poll" of the audience by a raise of hands a variety of questions, such as what part of the state they resided in. But when he began separating people by race, it got a bit well, uncomfortable. "If you're African-American, raise your hand." There was very few hands that were raised, prompting Wilcox to mutter, "We need more in this room." It did became humorous though when he asked how many divorce people in the room (prompting one  RPOF official to quip, "If you've been on Ashley Madison, raise your hand."). He ended  with "If you're an American raise your hand," where predictably, everyone raised their hands.
Wilcox wasn't subtle. Regarding the president came this: "He said early on that he was fundamentally going to change America. And he has done that. Obama, Hillary, Elizabeth Warren, Bernie Sanders are out to fundamentally destroy America. I believe that in my heart. They couldn't have done this without deliberately trying to degrade our capacity and our capabilities the world stage."
And he certainly played up his real world experience, and combat experience. "I have led men in combat, I have faced our enemy, and sent some of them to their maker."
The first to speak to the hundreds in attendance at the DoubleTree by Hilton Hotel Tampa Airport was Jacksonville Congressman Ron DeSantis, a Tea Party favorite who has already earned the endorsement of the anti-tax Club for Growth organization in Washington. A graduate of Dunedin High School (where his parents still reside), the brainy legislator is both a Yale and Harvard graduate who later served in the Navy as a JAG officer.
The audience was being served breakfast, and DeSantis' provided the red meat. "I don't know about you, but I'm sick and tired of an administration that treats Raul Castro and the Ayatollah Khamenei better than it treats the Prime Minister of Israel."
He blanched at the fact on how much the Washington D.C. economy has grown in recent years. "That is not good for us. As Washington grows, the rest of America struggles."
As he said on Friday, he blasted Hillary Clinton for using her own email server as secretary of state, saying that if he had sent top secret information using an unsecured email address, he likely would have ended up at Fort Leavenworth serving time. "She is not above the law, and she needs to be held to account," earning his first big round of applause.
DeSantis has also been gunning after the head of the I.R.S., Josh Koskinen, for months. He accuses Koskinen of destroying evidence, of failing to inform Congress and providing false testimony before Congress. "So I'm leading the charge in the Congress now to get the head of the I.R.S. removed from office. If the president will not do that, then Congress needs to impeach him."
Desantis said he's led the charge for members of Congress to be forced to get their health care under the Affordable Care Act, saying they shouldn't be above the law. He also wants to impose term-limits and eliminating pensions for members of Congress (he says he declines his to lead by example). He also has been calling for a Balanced Budget constitutional amendment.
David Jolly tried to lighten the mood with a couple of jokes to loosen up the crowd. Walking up to the podium with crutches after recently breaking his right leg while playing touch football, he introduced himself by saying, "I'm running for United States Senate, and I'm asking for your sympathy vote." He followed up by saying that when he texted a fellow Republican to inform her that he would be appearing at today's event on crutches because he injured himself playing in a family football game.
"She said, 'that's very Kennedyesque of you,'" he said, pausing a beat. "I reminded her that it's a Republican primary and I asked her to come up with a better analogy," eliciting some titters in the crowd who was busy consuming their bacon and eggs. Jolly's joke also has resonance, as it's very possible that if he emerges as a front-runner next year, his moderate view on a few subjects could be used negatively against him by one of his opponents.
He's also running as anti-Washington candidate, but actually has some votes to back up the fact that he's not just happy to be there when it comes to his principals, such as on balancing the budget. Earlier this year, he was one of just 17 Republicans  to oppose the GOP passed House budget because it would add $400 billion to the debt."Folks, that is Washington math. That is go along, get along Washington math that has gotten down this fiscal cliff of $18 trillion in debt."
With the Club for Growth criticism seemingly in the back of his mind, Jolly contrasted Washington Republicans with Florida Republicans, and called the D.C. establishment "nothing more than a special interest community that cloaks itself in ideology that seeks to divide our party, to defeat our candidates in elections, and raise money off the dysfunction that they create. It is wrong. I am running against Washington Republicans, frankly, Washington special interests," adding firmly, "David Jolly is not for sale."
He also boasts about his opposition giving President Obama fast track authority for the Trans Pacific Partnership, another stance which makes him an outlier among his fellow House Republicans. Dubbing it "Obamatrade," he decried what he said was President Obama's "war on the private sector," but said Washington Republicans were empowering him by supporting the president.
And he was able to simultaneously give a shout-out to American exceptionalism and give Donald Trump the back of his hand. "Donald Trump likes to say he wants to make America great, again….I believe the United States of America is great today."
On Friday night, Carlos Lopez-Cantera gave off a somewhat smug persona. He trimmed down the hubris and emphasized more humor on Saturday, and was much more likable.
He really came out as anti-Washington candidate, playing into the frustrations that many Republicans have with Congress with what he said was the success that Florida Republicans have enjoyed for years – and that he specifically was responsible for, or at least a major part of.
"Washington candidates, and Washington officials are very good at telling you what the problem is," he said. "They're very good at pointing fingers. They're very good at taking victory laps for something that never makes it into law, but not very good at getting things done. And I'm tired of it. I've been here in Florida getting things done. I've been here in Florida, writing the laws that are in place that cut taxes, that deregulate, that make government more efficient. Whereas in Washington, we only hear about it, we don't see it. And I've had enough."
And among his other attributes, he says that he's been the most vetted candidate in the race, after surviving last year's gubernatorial election as Rick Scott's running mate. "If the Democrats, Charlie Crist and American Bridge could have found something that could have cost us the election in my background, you would have heard about it the last two years."
This was the first time all four GOP Senate candidates were together as one, but they've got a full year ahead of them before one of them emerges as the candidate. The Democratic Senate candidates include Patrick Murphy, Alan Grayson and Pam Keith.