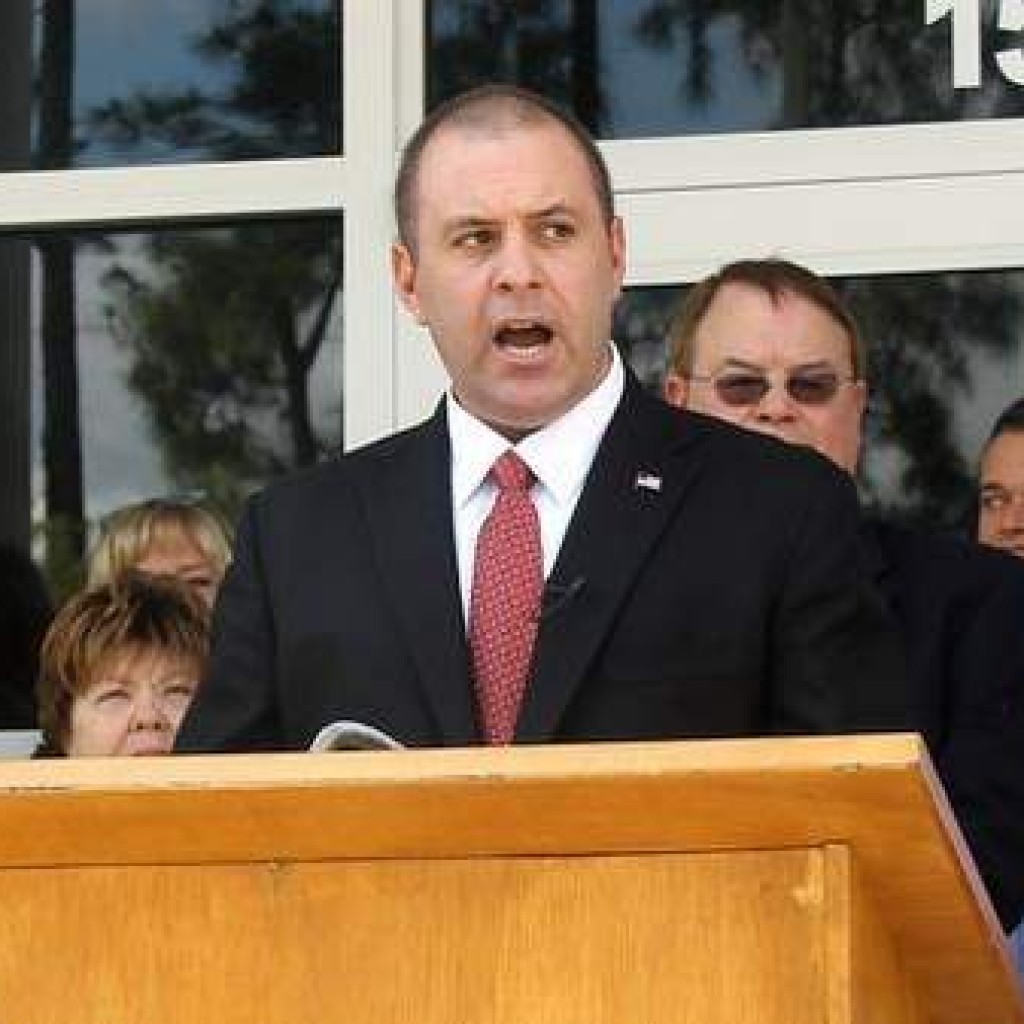 Stamping out speculation that began months ago, Republican Party of Florida Chairman Blaise Ingoglia today told a group of party members at the conclusion of this weekend's summer quarterly meeting in Tampa that he has never offered himself as a future Speaker of the Florida House of Representatives, not does he intend to anytime soon.
"Let me be clear," Ingoglia said at the beginning of an executive board meeting that culminated a busy two days of events for the state GOP. "I have never offered myself as a candidate for Speaker of the House. I am currently not offering myself as a Speaker of the House, and I'm not going to offer myself as a Speaker of the House."
Rumors began circulating during the regular legislative session this past spring that Ingoglia, who in addition to being RPOF Chairman also represents a portion of Hernando County in the state House, was behind an effort to oust Orlando state Representative Eric Eisnaugle as Speaker-to-be in 2021. Ten days ago, POLITICO Florida's reported that Ingoglia was circulating a letter of "condemnation" to fellow freshman House Republicans as part of a coup to take down Eisnaugle.
POLITICO Florida's Marc Caputo wrote that Ingoglia was the author of an email sent to nine of the 19 freshmen members of the state House, where he  wrote that he wanted to reform the process of picking speakers early. Ingoglia didn't back down from that goal today. In fact, he embraced it.
"We ran on a platform of reform, of changing the ways that we engage with the state committee, changing the way that we engage in our communities. Getting back to the basics," he told his fellow Republicans. He said part of those reforms include changing the way that the party chooses its speakers so far in advance of when they would actually get to lead. "I don't think that is the most effective thing for the taxpayers…we don't think that is good for the chamber," adding that it's been "consistent" with everything that he's done since being elected Chairman back in January.
Ingoglia went on to bash the stories that have circulated in the press regarding the potential coup, saying that "some are using the party that we all love and work hard for as a political tool," which he said wasn't fair to the members, the RPOF staff, the party overall or to the House of Representatives.
He then pivoted, to talk about happier things – such as the positive reforms that he says are evident in his first year as chairman. Those include signing up more than 1,000 volunteers for the 2016 campaign already, hiring a bilingual spokesperson (Wadi Gaitan) and launching the "largest ground game on data acquistion this state has ever seen," which he said was manifested in the Jacksonville mayor's race that saw former RPOF Chairman Lenny Curry elected. He said that the new RPOF "doesn't sit back and make excuses," but instead works hard and wins.
He mentioned all the education and training that's been made available to party leaders as they strive to reelect every Republican state representative and senator. "You've heard me say this before in the state of Florida," he proclaimed. "I don't think that Democrats win elections. I think we lose elections, and we're going to continue this winning."
As part of the weekend's festivities, the RPOF recruited millennial pollster and political analyst Kristen Soltis Anderson to discuss how to engage more young voters on social media. Ingoglia boasted about the fact that the party now has 74,000 followers on Facebook, as well as a Spanish language Facebook page.
Ingoglia also said that the party, in conjunction with efforts made by the Republican National Committee, are "light years" ahead of where they were in 2012, adding that no matter what anybody says, "We are light years ahead of the Florida Democratic Party. Light years."
"You ain't seen nothin' yet. This is just the beginning," Ingoglia promised.