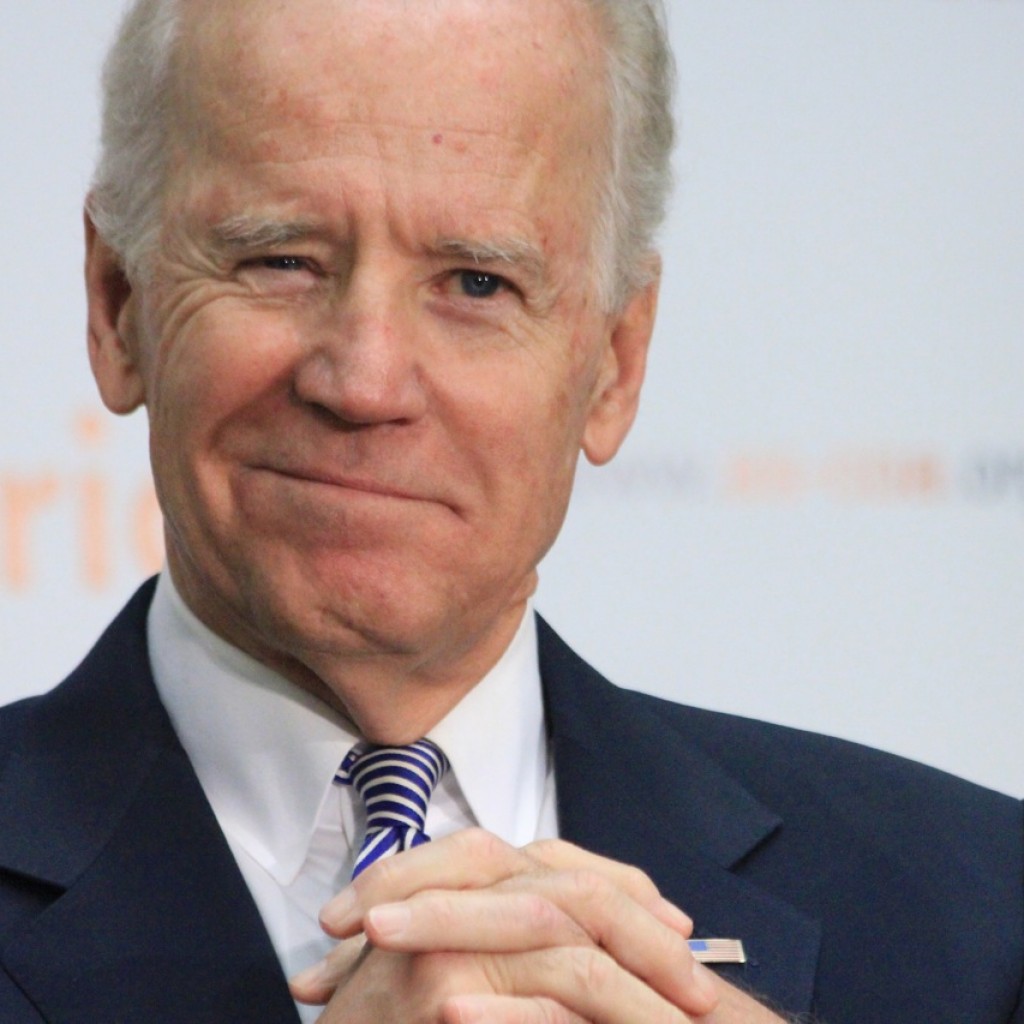 Exploring a presidential campaign, Vice President Joe Biden on Thursday offered a robust defense of a nuclear accord with Iran strongly backed by the White House in the latest sign of his work to present himself as a natural heir to President Barack Obama.
"I tell you, I firmly believe, and I will go into some detail here, it will make us and Israel safer, not weaker," Biden said at a round-table discussion alongside South Florida U.S. Rep. Debbie Wasserman Schultz, chairwoman of the Democratic National Committee, who remains uncommitted on the pact.
Biden sought to allay concerns of South Florida Jewish leaders who fear Iran won too many concessions in the agreement, which seeks to curb the country's nuclear program in exchange for hundreds of billions of dollars in relief from international sanctions. His motorcade passed by hundreds of protesters outside a Jewish community center where he spoke.
As Biden considers a late entry into the Democratic presidential primaries, he faces a field that has been dominated by former Secretary of State Hillary Rodham Clinton, who has backed the Iran deal and often credits Obama for helping rescue the nation from recession, and Vermont Sen. Bernie Sanders, whose anti-establishment message has emphasized economic inequality. Sanders frequently tells audiences that he opposed the Iraq war.
Clinton has locked up much of the Democratic establishment, and few have expected Biden to enter the race, up to now
But Clinton's recent slide in primary polls and questions surrounding her use of a private email account and server while at the State Department have prompted Biden's deliberations.
If Biden joined the field, he would be the candidate most closely associated with Obama, who maintains strong support among rank-and-file Democrats. But the vice president has also signaled he would seek to champion progressive policies. He met privately at his official Washington residence with Massachusetts Sen. Elizabeth Warren, a favorite of liberals, and has held talks with AFL-CIO President Richard Trumka, whom he will join at a Labor Day event in Pittsburgh on Monday.
Biden defended the Iran deal in Florida on Thursday and will do likewise at an evening speech in Atlanta, aligning himself with Obama on a foreign policy milestone that is expected to be part of the 2016 presidential debates.
Republicans warn that the agreement will ultimately empower Tehran, and they have sought to thwart it.
But the White House notched enough support in the Senate on Wednesday to uphold an Obama veto, if required, of a resolution of disapproval that Republicans want to pass this month.
Wasserman Schultz told her constituents she still has questions about the agreement and said she is consulting widely, including with Biden, before announcing her intentions. "This is a decision not only to be made based on your head but one that will be made with my Jewish heart," she said.
In a lengthy defense of the pact, Biden said it would "take the nuclear bomb off the table," and allow for inspections for years to come. "This is a good deal," he said.
At one point, the vice president said he thinks of the consequences every day and pulled out a card that he keeps in his suit pocket – "because every life matters, because of my son" – with a daily update of the number of U.S. troops serving overseas, counts of soldiers killed or wounded and the miles he has traveled as vice president: 992,894 as of Thursday. Biden's 46-year-old son, Beau Biden, an Iraq war veteran, died in May.
In Miami, Biden raised money for the Senate Democratic campaign arm on Wednesday night but did not address his 2016 plans, according to two donors who attended the event. The donors, who spoke on condition of anonymity to discuss Biden's remarks at the private fundraiser, said the vice president spoke of the need to elect more Democrats to the Senate and defended the nuclear deal with Iran.
At an education event earlier in the day, Biden brushed off shouted questions from reporters on whether he plans to seek the presidency, but offered up one piece of advice at Miami Dade College that was ripe for interpretation.
"People who aren't willing to risk failing never succeed," the vice president said, citing the courage of older students who go back to school to learn new skills and pursue advanced degrees.
His speech included nods to his work with Obama to address economic disparity, rebuild roads and bridges and help workers learn new skills.
Biden is expected to make a decision within a month. Democrats close to the vice president have said his recent discussions have focused on whether his family would be ready to pursue a third presidential campaign only months after the death of the vice president's son. The preparations have also centered on whether Biden might have a plausible path to victory after Clinton and Sanders have been campaigning and raising money since last spring.
Republished with permission of The Associated Press.