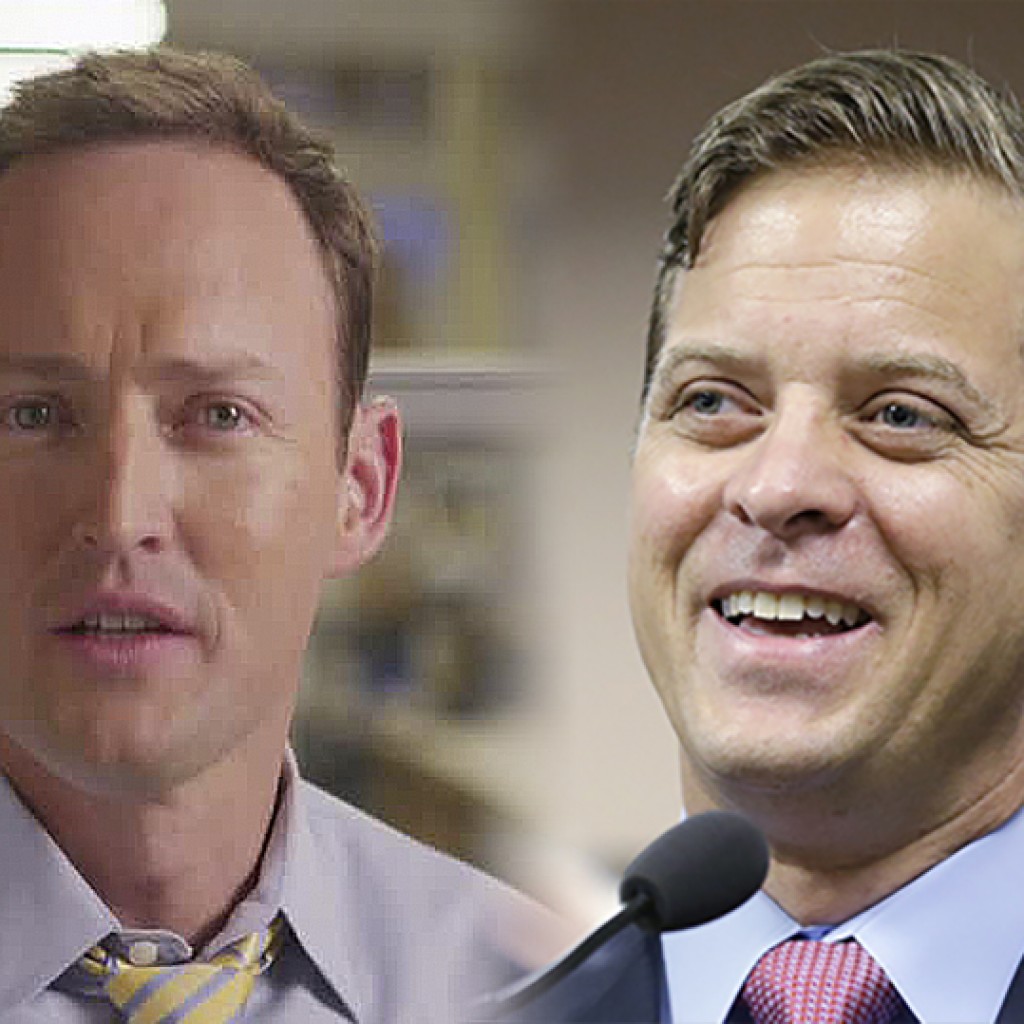 Lt. Gov. Carlos Lopez-Cantera is challenging the leading Democratic U.S. Senate candidate to justify his support of the controversial Iran nuclear deal.
In a statement Thursday, Lopez-Cantera asks U.S. Rep. Patrick Murphy to join him for a series of unspecified monthly town hall meetings with Florida voters. The debates, he said, would be so the Jupiter Democrat could explain in person his backing of President Barack Obama's "reckless Iran concessions."
Both Lopez-Cantera and Murphy are running  for the U.S. Senate to replace Sen. Marco Rubio, who is seeking the GOP presidential nomination in 2016.
"After research and consideration, I chose to oppose the Iran deal and continue to do so," Lopez-Cantera said. "Patrick Murphy had a choice, and he chose to stand with Barack Obama and the Iranian terror regime and against the security of America and Israel.
"He chose partisan politics over our national interests and the survival of our closest ally."
Last month, a team of international negotiators, including U.S. Secretary of State John Kerry, reached a deal with Iran over its nuclear program. Details of the agreement include eventually lifting oil and financial sanctions "in return for limits on Iran's nuclear production capability and fuel stockpile over the next 15 years." Restrictions on Iranian arms exports will also remain in place for as long as five years, with a ban on ballistic missile exports continuing for up to eight years.
Opposition is nearly universal among Republicans – as well as with a handful of Democrats – although the Obama administration recently secured the backing of 34 Democratic senators, a minimum needed to guarantee the agreement can move forward.
Disagreement over the deal ensures it will become a key talking point on the 2016 campaign trail, both nationally and in Florida.
"The people of Florida deserve more than a press release if he wants to serve in the U.S. Senate," Lopez-Cantera said. "They deserve to see him defend his decision here at home, not from inside the Beltway.
"I've committed to monthly town halls if elected. Murphy should at least agree to one."
Lopez-Cantera then blasted Murphy for saying the Iran deal would lead to "peace in our time," a phrase the candidate says has a "terrible historical precedent."
"I think he owes Florida voters an explanation of why he endorsed a deal that gives the Iranians $150 billion to fund their terror networks, allows them to purchase the most advanced weaponry, including ballistic missiles and state of the art anti-aircraft systems, and does nothing to end their threats to destroy Israel," the lieutenant governor continued.
After welcoming his opponent to choose the time and place for future town hall meetings, Lopez-Cantera concluded by saying he is "eager to see how Representative Murphy defends his advocacy of this indefensible and dangerous deal."
Also seeking the GOP Senate nomination are U.S. Reps. Ron DeSantis and David Jolly, as well as businessman Todd Wilcox. On the Democratic side, Murphy faces Orlando liberal U.S. Rep. Alan Grayson and former U.S. Navy Judge Advocate Pam Keith.