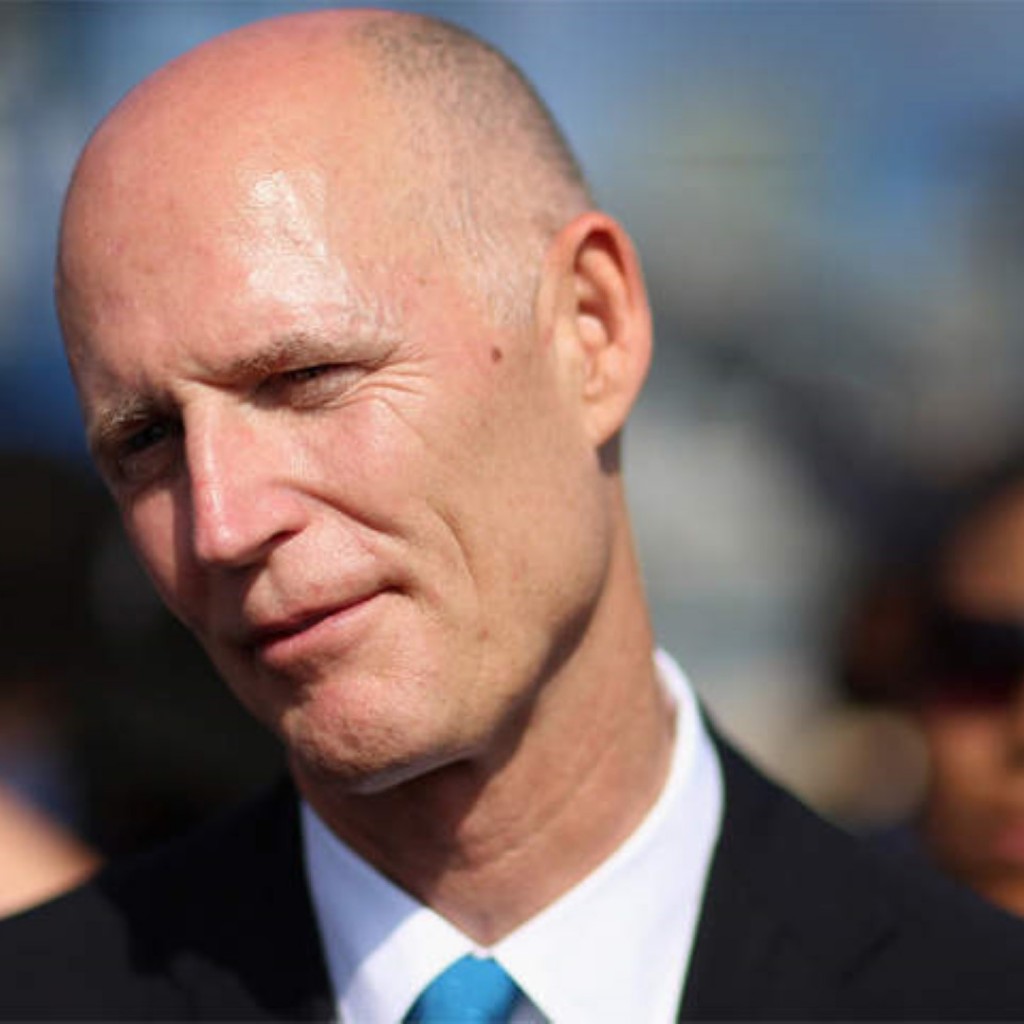 Last month Governor Rick Scott agreed to pay a Tallahassee lawyer $700,000 in taxpayer funds to settle lawsuits alleging he and members of his staff violated state law when they created email accounts to hide their communications from state public records laws and then withheld the documents. As reported by the Miami Herald, the settlement with attorney Steven R. Andrews was precedent-setting in that it was the first time in Florida history that a sitting governor and attorney general  have been sued and agreed to settle allegations that they violated Florida's public records laws.But the governor has said he will use state funds to pay off that settlement.
In a new poll, 70 percent of Floridians disagree with that premise. The Public Policy Polling survey released on Friday shows that only 20 percent of those surveyed support the use of their money to go pay for Scott's legal bills. And the feeling is bipartisan. Seventy-nine percent of Democrats oppose the use of taxpayer funds to pay off the legal settlement. Sixty-seven percent of independents, oppose the use of taxpayer funds, and 62 percent of Republicans feel the same way.
Over 4,000 people have signed a petition on the Change.org website calling on the governor to pay his own for his own lawsuit.
"As the eighth richest politician in the entire United States, with a whopping $147 million dollar net worth, it is shameful and hypocritical that he has now abandoned his principles of fiscal and personal responsibility and is making Florida citizens pay for his mistake," writes Capt. John Blonsick, the man who created the account on the website.
The PPP survey also shows that on a number of social issues, Floridians veer more to the left. Some 63 percent of Floridians support Medicaid expansion, vs. 31 percent who oppose doing that.
On raising the minimum wage to at least $10 an hour (there is a proposal in Tallahassee next year to raise it to $15 an hour), 73 percent support such an increase, with 13 percent saying it should stay where it's at and another 13 percent who think it shouldn't be eliminate altogether.
Universal background checks for all gun purchases? In Florida, 88 percent support that proposal, vs. 7 percent who oppose.
While Marco Rubio and Pam Bondi oppose the EPA's Clean Power Plan, 63 percent support the plan. Only 29 percent oppose it.
And on same-sex marriage, now the law of the land, a majority of Floridians – 76 percent – are good with it, saying it had no impact on their lives or was only a positive thing. 24 percent say it's been a negative development. Seventy-one percent of Republicans say it's simply not a big deal.
Public Policy Polling surveyed 814 voters from September 11th to 13th. The margin of error for the overall survey is +/-3.4%. 80% of participants responded via the phone, while 20% of respondents who did not have landlines conducted the survey over the internet.